City break in Odessa. Active leisure ideas for Odessa - attractions, recreation and nightlife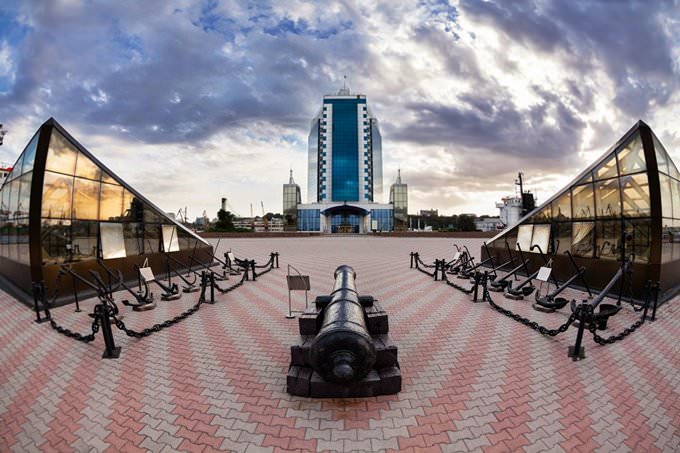 Odessa is a popular tourist destination in Ukraine which offers its guests various entertainments fitting each taste and budget. Open air leisure enthusiasts should necessarily visit the City Garden (Gorodskoy Sad). In the heart of the Garden guests will find great music fountain surrounded with benches and arbors. The garden will be a perfect place for hiking. This is a place of location of several popular restaurants.
1. Odessa features a wide network of public transport including buses, trams and trolleybuses. A cost of a bus trip will totally depend of the length of a trip meanwhile a cost of a trip in …
Open
The Odessa Zoo is a next must visit place in the city. The exploration of the nature reserve will be of great interest and pleasure as for adults so for the youngest visitors. Among its inhabitants the guests will find many species of exotic animals brought there from far countries. The zoological park has recently been reconstructed. It has got new modernized specious enclosures for animals. To hunt some memorable gifts as well as fresh foods tourists should set to one of the local markets.
The largest food market in Odessa is the famous Privoz offering its visitors the vastest choice of vegetables, fruits as well as fresh sea foods. Fresh shrimps and fish are delivered there right from the port area of the city. The visitors of the market will be stunned with low prices. Another attractive market is set in the park near the Cathedral square. The main goods offered there are souvenirs and art objects. Copyright www.orangesmile.com
Several years ago the city celebrated its two hundredth birthday. It was founded in 1794 by order of Catherine II. Odessa has always been the main port city of the Black Sea coast. Tourists …
Open
One will find there beautiful paintings, buy original decorations and finery and crafts made of sea shells as well as other crafts of local masters. Another interesting market to visit in Odessa is the Starokonny one. A few centuries ago the best horses in Odessa were sold there. Today the market offers various pets from common parrots and dogs to exotic spiders and snakes. Many people visit the market as a zoological park as in a variety of performed animals the market equals to a zoo.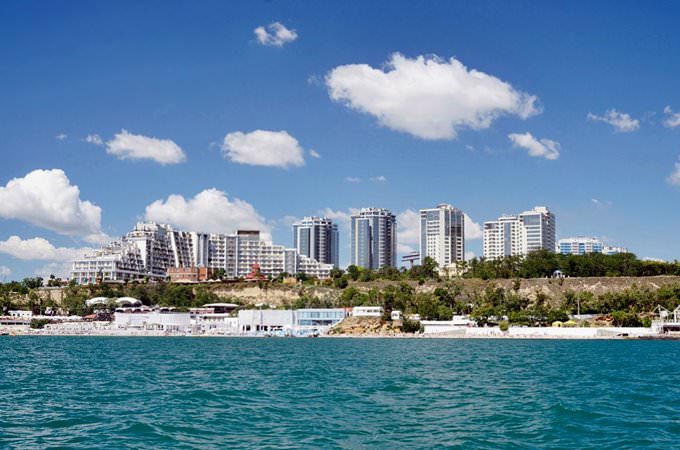 In search of shopping entertainments in large stores tourists may visit such shopping and entertaining centers as Metro and Europa. Among hundreds of stores and boutiques located in the centers one will find tons of brand clothes and footwear fitting every taste and fancy. Tourists should also pay attention to a large choice of night clubs and bars being of great popularity among local youth and city guests. The Exit club will be of great interest for extreme party fans and unique atmosphere admirers. Blues fans are recommended to visit the Wild Z bar (Diky Z) which is located in the basement of one of the historical buildings not far from the city center.
This guide on active recreation and leisure in Odessa is protected by the copyright law. You can re-publish this content with mandatory attribution: direct and active hyperlink to
www.orangesmile.com
.
City tours, excursions and tickets in Odessa and surroundings
Car rental on OrangeSmile.com
Photogallery of picturesque Odessa
Search for active leisure and attraction spots on Odessa map
City break ideas for neighbours of Odessa
Guide to your best city break in Odessa - popular places for recreation and leisure. Things to do during the day in Odessa - attractions, parks, beaches, aquaparks, racing tracks, biking trails or waterski. Recommendations (with addresses, phone numbers and links) where to spend your time in the evening (bars, discos, clubs, etc.). We share some good ideas and the question 'What to do in Odessa?' disappears immediately.