Cuisine of Chisinau for gourmets. Places for dinner - best restaurants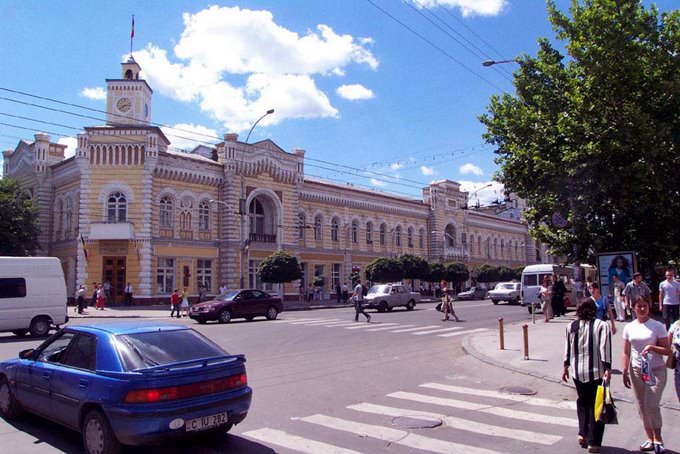 Chisinau has a rich variety of dining destinations in the city; there are places from a luxurious gourmet restaurant to a modest family cafe. Within the historic district of the city there is an international restaurant Pegas that has repeatedly won honorary awards for the quality of dishes. Spacious room of the restaurant is decorated in a classical style. The restaurant often hosts performances of famous bands in the evening. The main feature of the restaurant is delicious French cuisine prepared by chef's own recipes.
The most interesting place for visitors is historic district, as all major attractions and sightseeing objects are here. Chisinau's important symbol is the Organ Hall located next to …
Open
Fans of European cuisine would be interested in visiting Beer House restaurant, which always attracts a large number of beer lovers. In addition to the excellent beer, there is a wide selection of German and French dishes on the menu and several national dishes too. In the warmer months, the restaurant moves a portion of tables on the beautiful terrace. Beer House serves visitors until late in the evening.
One of the most gastronomic places is Caravan restaurant. It is perfect for relaxing in a secluded atmosphere. The restaurant specializes in Eastern European cuisine, its room is decorated in accordance with national traditions. LA PLacinte restaurant would be great for families with children, as young visitors are offered a special menu. The basis of the menu consists of national cuisine dishes. LA PLacinte also offers popular European treats. A huge selection of desserts will especially delight visitors. Thrifty travelers are always going to this restaurant to have a budget lunch. Copyright www.orangesmile.com
Large selection of entertainment venues, shops and restaurants will enliven your rest and make it even more enjoyable. Karaoke fans will enjoy a nice Karaoke-Club VIVALDI, where you can …
Open
The Symposium restaurant is also a pleasant place. They have a relaxed atmosphere there. It welcomes guests with a taste of best dishes of the local cuisine prepared according to old recipes. Romanian cuisine fans will enjoy Popasul Dacilor restaurant. It has also won the recognition of local residents and visitors. Many prices on branded treats may seem high, but regulars know perfectly well that in Popasul Dacilor just unique dishes are served. A lot of cafes and pizzerias are open in Chisinau, including stands out like Andy's pizza. In addition to pizza, guests can enjoy fresh salads, pastries and soft drinks; there is also an option to order a takeaway.
This guide to cuisine and restauraunt in Chisinau is protected by the copyright law. You can re-publish this content with mandatory attribution: direct and active hyperlink to
www.orangesmile.com
.
City tours, excursions and tickets in Chisinau and surroundings
Chisinau in photo set
Searching where to eat - restaurants and cafe on Chisinau map
Cuisine and restaurants in the neighbours of Chisinau
Travel notes on best cuisine and restaurants of Chisinau (Moldova) on OrangeSmile.com. Famous recipes and traditional dishes and courses in Chisinau restaurants. Where to eat - our recommendations on popular places in Chisinau, where you can taste delicious meal and also spend a good time with your friends.