City break in Glasgow. Active leisure ideas for Glasgow - attractions, recreation and nightlife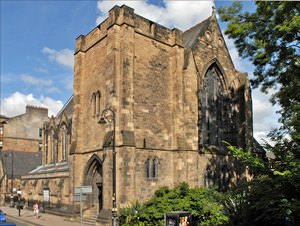 Glasgow is a paradise for fans of outdoor recreation. The city is home to 70 beautiful parks and gardens, each of which is certainly able to surprise its visitors with original design, widest choice of beautiful flowers and exotic plants. The oldest park of the city is called Glasgow Green. It was founded in the beginning of the 15th century. Nowadays Glasgow Green has become a regular venue for various cultural events and national holidays. The park is also home to many interesting attractions. Rest in this park is particularly pleasant on a hot day as Glasgow Green is equipped with a large area for picnics. There are also playgrounds for children.
Glasgow is a city located 35 kilometers away from the mouth of the Clyde River on the middle-Scottish lowland on the north-west of the Great Britain. Glasgow is the third largest city in the …
Open
Rare plants and flowers can be seen in Glasgow Botanic Garden, which was opened in the beginning of the 19th century. The garden has become home to a rich collection of orchids and begonias. The greenhouses located here were constructed right after the opening of the garden. The magnificent greenhouses are adorned with incredible sculptures, which are the result of work of the best artists of past centuries. Victorian Kelvingrove Park is a no less attractive place. The park has become a favorite vacation spot of both locals and tourists. It is perfect for various outdoor activities. The park has special bike lanes, sports fields, playgrounds and entertaining attractions for children.
In addition to exploring beautiful parks, guests usually enjoy making walks to popular local markets and shopping complexes. Buchanan Galleries is a popular shopping center of Glasgow, which features a rich choice of boutiques and shopping pavilions. Here you will find a wide selection of clothes, accessories and perfumes by the world's leading brands. This is also a great place to purchase jewelry and attractive souvenirs. St Enoch Centre supermarket is also worth making a visit. Besides rich choice of products this place is an important architectural landmark. The building has a glass roof and is the first structure of this type in the country. Copyright www.orangesmile.com
Glasgow has so many interesting sights, some of which is definitely worthwhile to visit with children. One of the best entertainment complexes in the city is Wonder World Soft Play Glasgow. …
Open
Fans of energetic parties, contemporary music and dancing will be surely delighted with a wide range of entertainment options. Every night the famous The Corinthian night bar organizes numerous interesting parties and presentations, during which guests are welcome to try delicious food and signature cocktails. Not far away from the center of the city is located one more popular destination for night rest - Bon Accord Club, which will also please its guests with a rich choice of snacks, great carefully selected music program and friendly atmosphere.
Glasgow can be a great destination for fans of active pastime. Its location on the picturesque River Clyde first and foremost creates opportunities for water entertainment. Here you can go diving (Aquatron Dive Center), book cruises (Pacific Quay Powerboats Glasgow, Peccadillo Barge), try your hand at rafting (Outdoor Pursuits Scotland, Undiscovered Adventure Day Trip), and experience kayaking (Tayler Made Adventures). And, of course, enjoy the picturesque open spaces on the water. The views are truly fascinating, even for those who've never thought there is something that can surprise them. The views of the urban spaces you can see are amazing, so this leisure should never be missed.
Glasgow is famous not only for its unique attractions, but also for a rich choice of attractive gastronomic establishments. Local restaurants will definitely delight fans of classical …
Open
It's simply impossible to imagine Scotland - the homeland of the game of nobles - without golf courses. And the hometown of Charles McIntosh is no exception in this regard - it offers plenty of golf clubs, the best among which include The East Renfrewshire Golf Club, Balfron Golf Club, Haggs Castle Golf Club, and Windyhill Golf Club. This is a great opportunity to play the great game in the midst of extensive green spaces, which only contributes to a good mood. Those who prefer active holidays head to Glasgow Climbing Center with its climbing wall where you can have a very nice time. Among other things, such an active pastime can be a great birthday gift.
Winter sports enthusiasts will appreciate Glasgow Ski & Snowboard Centre where you can fully enjoy them. Of course, the youngest visitors will like it more than others. Another way to increase the level of extreme hormone in the blood is to fly a private airplane, which can be done with Leading Edge Flight Training. Here you can also learn some simple flight maneuvers, so this experience will surely remain with you for a long time. At the same time, sports car enthusiasts will appreciate Supercars Scotland.
A rich choice of interesting symbols is one of main national peculiarities of Glasgow. Some of them have appeared just recently, while others have decorated costumes, flags and emblems for …
Open
Gerald Butler's hometown offers all sorts of opportunities for a wonderful pastime - here you can meet stand-up comedians (The Stand Comedy Club, Rotunda Comedy Club), go to the movies (Glasgow Film Theater, Cineworld Glasgow, IMAX Theater) or visit a theater (Citizens Theater , Theater Royal The Glasgow Royal Concert Hall), as well as listen to jazz and blues in a bar (The Blue Arrow). Fans of sports competitions will have a great time in Celtic Park, Ibrox Stadium, Emirates Arena or Scotstoun Sports Stadium - you only need to check what kind of event is scheduled for the nearest weekends.
Glasgow is also known as a mystical center. Or rather, this center is a place located nearby. We are talking about the famous Overtoun Bridge beloved by dogs for unknown reasons. The fact is that if you walk a dog here, it will definitely jump from it, leaving this world forever. Even if it survives, it will jump off the bridge again. Some skeptics believe that the reason for this is ordinary burrows located under the bridge, and dogs just pick up their smell. Is it true or not? In order to avoid unpleasant consequences, it is better to visit this place without a pet. When you're alone, it's the right time to explore the place shrouded in mysticism. By the way, there is a stunningly beautiful castle nearby.
Tourists should not forget to visit the historic district of East End, which territory is the location of several important sightseeing objects. Here you will find St. Mungo Church and the …
Open
Other leisure activities include escape quests (Escape Rooms Scotland, Tick Tock Unlock and Clue HQ), bowling (Hollywood Bowl Glasgow), laser tag and paintball (Laser Quest Glasgow, Madhouse Indoor Paintball), virtual reality clubs (VR Simulators). An interesting pastime is offered by RollerStop where you can practice ice skating or Bubble Soccer Scotland where visitors play funny football inside a bubble. You can also have a great time at workshops, which can be quite useful - in the city, this leisure is represented by centers such as The Craft Pottery, Vine & Canvas and Craft Daft on a Raft.
Here there are also a lot of original bars, cafes, and restaurants. For example, Steak and Gin is an amazing underground restaurant located at the train station. Its interior is sure to impress any critic. Take your kids to Purrple Cat Cafe, the main inhabitants of which are graceful cats, as you might guess from the name. Karaoke singers go to PartyPad @ One Up, and those wishing to dance all night long are frequent guests at The Garage. Connoisseurs of wine and gin go to Marchtown and Gin71 Glasgow respectively, cocktail lovers meet at Blue Dog and Ben Nevis Pub Glasgow, while an excellent selection of beers can be found at Alfredo's. One more interesting bar with an amazing atmosphere is The Clutha Bar.

This guide on active recreation and leisure in Glasgow is protected by the copyright law. You can re-publish this content with mandatory attribution: direct and active hyperlink to
www.orangesmile.com
.
City tours, excursions and tickets in Glasgow and surroundings
Recommended places for active recreation and leisure in Glasgow
The Horseshoe Bar
Where: 17-19 Drury Street, Glasgow;
Babbity Bowster
Where: 16-18 Blackfriars Street, Glasgow;
Corinthians
Where: 191 Ingram Street, Glasgow;
13th Note Club
Where: 50-60 King Street, Glasgow;
The Bunker Bar
Where: 193-199 Bath Street, Glasgow;
Reference information
Water attractions around Glasgow
♥ Water park 'The Time Capsule' Coatbridge, 13.9 km from the center.
On the map
Photo
Michelin-starred restaurants in Glasgow
♥ Restaurant 'Blythswood Square' Glasgow. Type - Modern cuisine. 0.4 km from the center.
On the map
Photo
♥ Restaurant 'Urban' Glasgow. Type - Traditional British. 0.6 km from the center.
On the map
Photo
♥ Restaurant 'The Honours' Glasgow. Type - Modern cuisine. 0.6 km from the center.
On the map
Photo
♥ Restaurant 'Dakhin' Glasgow. Type - South Indian. 1 km from the center.
On the map
Photo
♥ Restaurant 'Dhabba' Glasgow. Type - Indian. 1.1 km from the center.
On the map
Photo
Photogallery of picturesque Glasgow
Search for active leisure and attraction spots on Glasgow map
City break ideas for neighbours of Glasgow
Guide to your best city break in Glasgow - popular places for recreation and leisure. Things to do during the day in Glasgow - attractions, parks, beaches, aquaparks, racing tracks, biking trails or waterski. Recommendations (with addresses, phone numbers and links) where to spend your time in the evening (bars, discos, clubs, etc.). We share some good ideas and the question 'What to do in Glasgow?' disappears immediately.