Preparing your trip to Porec: advices & hints - things to do and to obey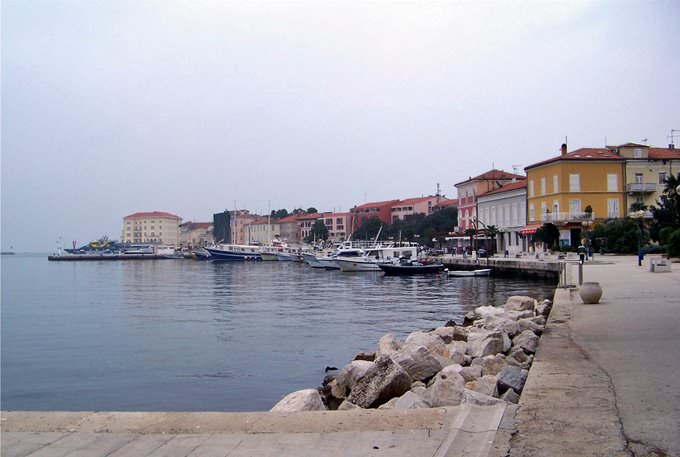 1.
The most optimal type of public transport is road-train, which plies along seaside since 9 o'clock in the morning until 10 o'clock in the evening. Also water taxi is popular too, it is available for resting people until the late night. It is possible to get to neighboring cities and towns by bus.
2. It is comfortable to travel on the resort's territory by car, it is possible to lease it in one of the number of leasing centers. To do this it is necessary to have an international driving license and credit card which is needed for deposit.
3. Motor-car enthusiasts who are going to get to the neighboring cities need to remember that the majority of roads are paying. At the same time quality of the local roads are excellent, so this fact makes travels more comfortable and safe.
4. It is recommended to buy food in one of the local markets. As a rule farmers from the nearest towns work there, so their product is always fresh and qualitative. Superstores suggest the wide assortment of product, but their prices are more expensive than markets' ones.
5.
People who want to visit dimensioned plazas and boutiques don't need to take bi amount of cash. In the majority of shops it is possible to pay with credit card, however these people need to know about their card's actuality in this country. Copyright www.orangesmile.com
6. Resort's guests need to but olive oil and wine only in specialized shops. They suggest the biggest assortment, which is less than superstores' one. However superstores' assortment is less expensive.
7. A lot of hotels and inns have their own trip center and sportive equipment leasing centers. Economical travelers need to visit trips only with group of tourists, in this case it is possible to hope for sales. Usually popular beaches have equipment leasing centers too, their prices are more attractive than hotel's ones.
This is one of the most popular and noisy resorts of Croatia. On the streets of Porec you can always see many people; cafes and restaurants here are always full of visitors, and you will …
Open
8.
A lot of restaurants and night clubs, which receive clients until the late night, have their own bus. After finishing of evening program, it can convey all everybody who wishes to their hotels.
Preparing your trip to Porec: advices & hints - things to do and to obey You can re-publish this content with mandatory attribution: direct and active hyperlink to
www.orangesmile.com
.
City tours, excursions and tickets in Porec and surroundings
Croatia: travelling advices
7. Large amounts of money and original documents are best kept in a safe in the hotel. Croatia is a fairly safe country. However, you can meet with a pickpocket in busy tourist places. The Croats are rather slow, which affects the rhythm of the life. They readily respond to requests and agree to fulfill them tomorrow, but such a promise, as a rule, remains a promise.
10. Croatian men have a fervent temperament and often show an increased interest in young women. In order not to get into embarrassing situations, you should avoid walking alone.
11. If there is no tip included in the bill, you must leave something for a waiter and a barman. The amount of tips is 10%.
12. When buying goods in Croatian shops, which are worth more than 500 local kuna, the buyer has a right to ask for a tax free check and return up to 22%. To get it, it's necessary to apply with a check and a receipt to a specialist at the customs office. …
Open
Photos of Porec
Services search (pharmacy, police, parking, banks) on Porec map
Tips for the cities around Porec
Travelling to Porec - advices and tips. What should be provisioned in advance, the rules you might want to follow, and the things you better avoid doing in Porec. We help you to make your trip smooth and easy, with no unexpected surprises.