Preparing your trip to Rovinj: advices & hints - things to do and to obey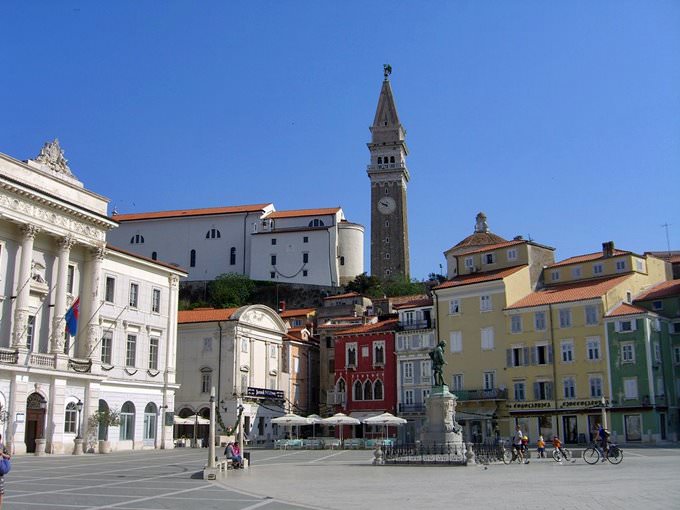 1.
Street call boxes and telephones at post offices offer the most profitable rates for intercity and international calls. Street call boxes accept special plastic cards, which can be bought in every newspaper stall or in post offices. Hotels and restaurants charge the highest rates for calls.
2. When on shopping tourists are recommended to have enough of national currency cash as only some shops accept foreign currencies. Moreover it is recommended to exchange currency in home country in order to get the most profitable exchange rates. Currency exchange service is rendered in local banks and private exchanging centers, which are also located in big hotels.
3. Shops are usually open at 8 am at the latest, and work till 8 pm. Sundays and Saturdays are commonly the shortened working days, some small shops can be closed these days. During the tourist season shops can change their working schedule fitting in tourist demands.
4. City guests have an opportunity to rent a car. To rent a vehicle one will need international driving license. Some renting centers impose age limits. Thus persons under 21 years old or persons with less than a year of driving experience can be denied in service rendering.
5.
Public transport in Rovinj is presented with buses following branched routes. Those tourists wishing to embrace the beauty of the destination are recommended to cruise the city on foot. Tickets are advised to be bought in advance, they are sold in all news stalls. Copyright www.orangesmile.com
6. Tips are welcome in all restaurants and cafes. Usually the amount of cash reward is about 10% of a total sum. Some prestigious restaurants include service fee into a total sum, in this case guests just need to round it up to any convenient sum. Taxi drivers and hotel maids are waiting for a small cash reward as well.
7. Travelers hunting some art works and antiques as souvenirs need to take care of registration of all the necessary documents in advance. Otherwise these goods can be expropriated in the airport by the customs.
This is one of most romantic cities in Croatia, which is often called "the pearl of the north". Right from the first moment you will be enchanted by cozy streets, beautiful and unusual …
Open
8.
The best way to win hearts of local residents is to learn several phrases in their native language. Also tourists are recommended to be backed up with a phrase-book as not all the citizens speak foreign languages.
9.
Traditionally the peak of the tourist season falls within summer as this period features hot and sunny weather. Travelers planning a great touring program should better visit Rovinj in May or September, when the weather is not as hot as in summer.
Preparing your trip to Rovinj: advices & hints - things to do and to obey You can re-publish this content with mandatory attribution: direct and active hyperlink to
www.orangesmile.com
.
City tours, excursions and tickets in Rovinj and surroundings
Croatia: travelling advices
6. You can often meet sea urchins on the shallows in Croatia. To not step on it and not get hurt accidentally, it is recommended to swim in rubber slippers.
7. Large amounts of money and original documents are best kept in a safe in the hotel. Croatia is a fairly safe country. However, you can meet with a pickpocket in busy tourist places. The Croats are rather slow, which affects the rhythm of the life. They readily respond to requests and agree to fulfill them tomorrow, but such a promise, as a rule, remains a promise.
10. Croatian men have a fervent temperament and often show an increased interest in young women. In order not to get into embarrassing situations, you should avoid walking alone.
11. If there is no tip included in the bill, you must leave something for a waiter and a barman. The amount of tips is 10%. …
Open
Photos of Rovinj
Services search (pharmacy, police, parking, banks) on Rovinj map
Tips for the cities around Rovinj
Travelling to Rovinj - advices and tips. What should be provisioned in advance, the rules you might want to follow, and the things you better avoid doing in Rovinj. We help you to make your trip smooth and easy, with no unexpected surprises.