Cuisine of Oklahoma City for gourmets. Places for dinner - best restaurants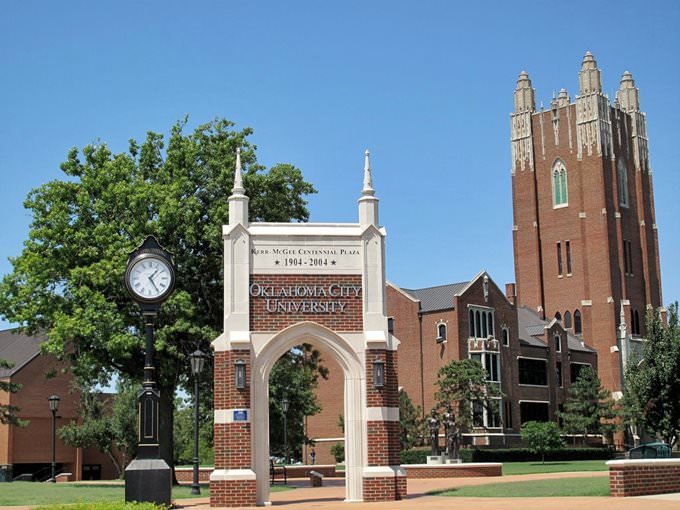 Among numerous restaurants of Oklahoma-City tourists give preference to a hospitable and welcoming eating house named Spencers Smokehouse & BBQ. The restaurant serves excellent barbeque, its menu offers dainty treats of various trends. The restaurant will be of great interest not only for genuine gourmands but for eager dancers as well, as the restaurant features an excellent dance floor. The same popular eating destination is the Saturn Grill restaurant which menu offers various salads and sandwiches, pies and pizzas as well as original desserts.
One of the main features of Oklahoma-City is national diversity as the city is home to people of different nationalities and cultures. Annually the city witnesses various ethnic holidays and …
Open
Visitors with kids are offered special menu in the Saturn Grill restaurant. The youngest guests will surely love a vast choice of sweets and refreshing drinks. The Old Chicago restaurant specializes in Italian cuisine dishes. Its visitors may choose among several sorts of pizza and pasta. The restaurant features an excellent bar with a good selection of beer and spirits. In the morning hours the Old Chicago restaurant serves buffet breakfast. The eating house is of great interest as for city residents so for foreign guests.
Another excellent destination of Oklahoma-City is the Sinbad Meditterranean Cuisine restaurant treating the guests with excellent menu and rich entertaining program. The restaurant cooks are masters of traditional dishes of Indian, Greek and Mediterranean cuisine. Vegetarian diet followers are offered a special menu rich in vegetable dishes. In the evening the guests of the restaurant are entertained with excellent shows and performances as sport competitions broadcasts on a huge plasma screen, popular music bands performances, dance shows and original theme parties. Copyright www.orangesmile.com
Large and buzzing Oklahoma-City attracts active leisure fans, shopping addicts and night entertainment seekers. Touring fans will be stunned with a vast choice of landmarks and sights to …
Open
Among budgetary eating houses of Oklahoma-City tourists should pay attention to The Basement Modern Diner restaurant. The eatery offers its guests a vast choice of salads and cold snacks, hot pizzas, various sorts of desserts and refreshing drinks. Main visitors of the eating house are foreign tourists. It will be a perfect place to rest and recharge after numerous excursions and city exploration. The Nancys Kitchen restaurant offers its visitors a great entertaining program in addition to a vast selection of treats.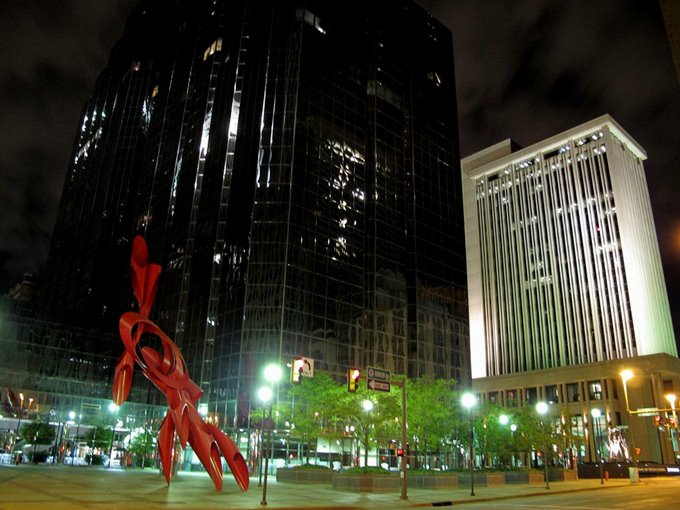 This place will be of great interest for those visitors who love karaoke singing and contemporary music. An excellent place for a family visit and recreation will be the Twin Peaks restaurant attracting barbeque fans, beer friends and sea foods admirers every day. The place will be of great interest for sport fans as the restaurant is equipped with huge plasma screens broadcasting hot and exciting sport competitions.
This guide to cuisine and restauraunt in Oklahoma City is protected by the copyright law. You can re-publish this content with mandatory attribution: direct and active hyperlink to
www.orangesmile.com
.
City tours, excursions and tickets in Oklahoma City and surroundings
Car rental on OrangeSmile.com
Oklahoma City in photo set
Searching where to eat - restaurants and cafe on Oklahoma City map
Cuisine and restaurants in the neighbours of Oklahoma City
Travel notes on best cuisine and restaurants of Oklahoma City (USA) on OrangeSmile.com. Famous recipes and traditional dishes and courses in Oklahoma City restaurants. Where to eat - our recommendations on popular places in Oklahoma City, where you can taste delicious meal and also spend a good time with your friends.