Culture of Oklahoma City. Places to visit - old town, temples, theaters, museums and palaces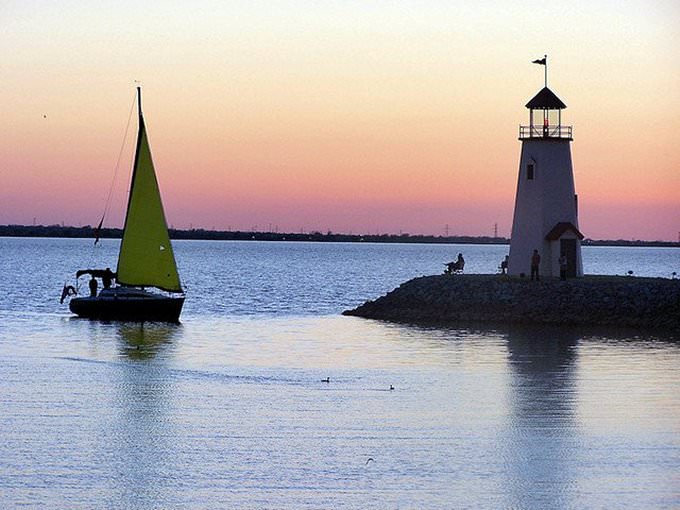 Large and buzzing Oklahoma-City attracts active leisure fans, shopping addicts and night entertainment seekers. Touring fans will be stunned with a vast choice of landmarks and sights to explore in the city. The most visited spot of tourist interest is the Oklahoma City National Memorial and Museum devoted to the tragic event of the 11th of September, 2011.
Among numerous restaurants of Oklahoma-City tourists give preference to a hospitable and welcoming eating house named Spencers Smokehouse & BBQ. The restaurant serves excellent barbeque, its …
Open
The memorial is erected on the place of the Alfred P skyscraper which was totally destroyed in 2001 in a 9/11 terroristic act. Memorial presents monumental twin gates separated with a pool. 168 small chair-shaped monuments are located along the pool. Each chair bears a name of a victim of terroristic act. Next to the monument tourists will find a part of the ruined wall which has got a name of Survivor Wall.
A significant must visit spot of tourist interest and admiration is the Kirkpatrick Center. This is a scale cultural center which hosts several museums. Those tourists craving to get a deeper insight into the history of the city and state of Oklahoma should visit the Oklahoma History Center. Copyright www.orangesmile.com
One of the main features of Oklahoma-City is national diversity as the city is home to people of different nationalities and cultures. Annually the city witnesses various ethnic holidays and …
Open
Its vast collection of artifacts tells the visitors about the most significant events in the history of the city. Several halls of the museum keep the collection of art objects. The museum performs as well significant historical collections as well as inestimable archeological findings. To learn the culture of aborigines better tourists can visit the Oklahoma City Museum of Art. A tour through its halls will show great collections of paintings, statues, folks' costumes and music instruments.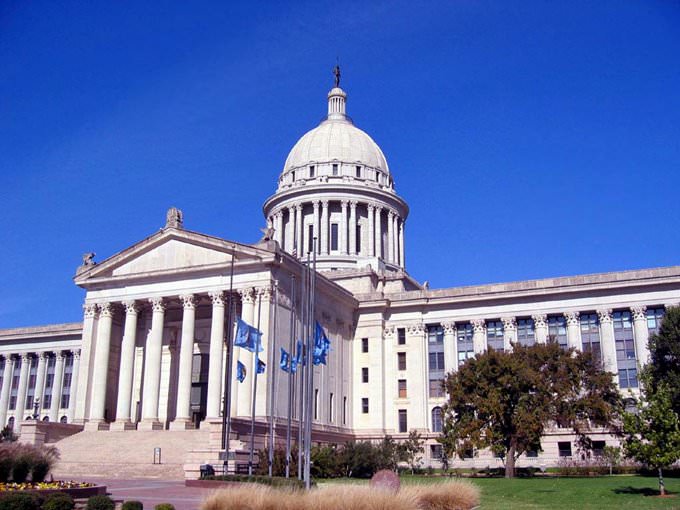 Another remarkable spot in Oklahoma-City to visit is the Oklahoma State Capitol. This is the only Capitol in the country under which oil was located. Those tourists tending more to educating tours and events will love to visit the Science Museum Oklahoma which holds educating lectures for its visitors on the daily basis. All the tourists may take part in exciting scientific experiments and trials. Among the most significant landmarks of Oklahoma-City the National Cowboy & Western Heritage Museum is well worth tourists' attention. This unique museum will be of great interest for those visitors who are passionate about western film art, cowboys and Wild West adventures. A vast collection is devoted to this trend depicting to the full extent the spirit of the western films art.
This guide to cultural sights Oklahoma City is protected by the copyright law. You can re-publish this content with mandatory attribution: direct and active hyperlink to
www.orangesmile.com
.
Reference information
Art galleries in Oklahoma City and around
♥ Art museum 'Oklahoma City Museum of Art' Oklahoma City, 0.5 km from the center.
On the map
Photo
♥ Art museum 'National Cowboy & Western Heritage Museum' Oklahoma City, 8.1 km from the center.
On the map
Photo
♥ Art museum 'Fred Jones Jr. Museum of Art' Norman, 29.2 km from the center.
On the map
Photo
Car rental on OrangeSmile.com
Photogallery of cultural heritage of Oklahoma City
Landmarks of culture on Oklahoma City map: art-galleries, monuments, palaces, etc
Excursions over cultural sights of neighbours of Oklahoma City
Culture guide to Oklahoma City. Which fascinating sights to visit once you are in Oklahoma City: temples, churches, museums, theaters and castles. Recommendations (with addresses, phone numbers and links) on the places 'must visit' in Oklahoma City. Plan your own city excursion by using this page info!