Colors of New Orleans - traditions, festivals, mentality and lifestyle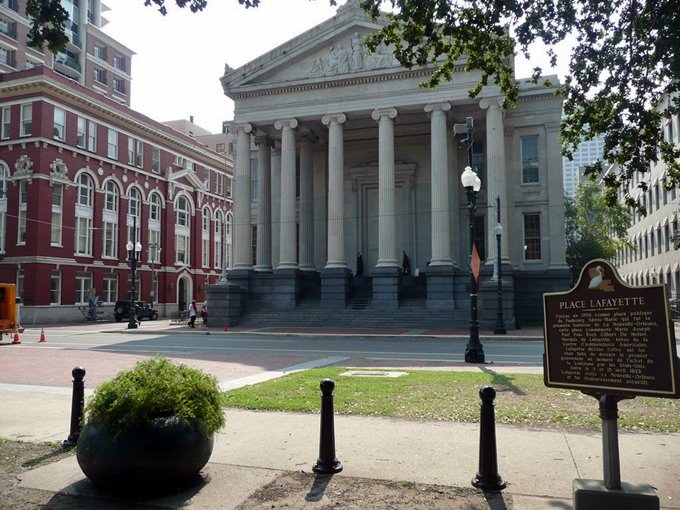 The city of New Orleans has a great many of symbols and unique cultural traditions and customs. These are reflected in local gastronomy, folk music, art and original ethnic fests and holidays. Considering gastronomy peculiarities of the city a culinary metaphor of Gumbo stuff should be mentioned. Gumbo is an ethnic treat being one of the most popular New Orleans dishes. The main feature of the dish is an exquisite fusion of various ingredients in one pot.
New Orleans is a real paradise for gastronomy tourism admirers. The city offers more than a thousand of restaurants and cafes, bars and eateries which are daily visited by thousands of local …
Open
Culinary experts often compare gumbo to traditional African soups. Currently there are more than several dozens of recipes of gumbo known to local folks. Some cooks offer original gumbo treat made of thorny lobsters, crabs and shrimps, meanwhile other cooks prefer add this aroma soup of sea foods with slices of sausages.
Many tourists consider New Orleans to be the Jazz capital of the world. According to one of the theories this popular music trend takes its roots from this area. When modern music fans talk of genuine American jazz they then mean the music which appeared in New Orleans by the end of the 19th century. A founder of the music trend is considered to be Buddy Bolden. Copyright www.orangesmile.com
Each quarter of New Orleans is a piece of unique culture and focus of significant historical monuments and landmarks. One of the highest tourist interest districts of the city is still the …
Open
The guy was born and grew up in New Orleans, worked as a hair stylist for all of his life and ran a small bar being an established place for friendly meetings with his mates. The bar was exactly the place for holding first jazz parties. In 1893 Buddy founded his own jazz-band named Buddy Bolden"S Ragtime Band which lasted for 14 years and got immense popularity among thousands of fans. New Orleans was a birth place of another prominent personality being Marie Laveau. She was known to general public as Voodoo Queen. Her tomb is on the ancient cemetery attracting thousands of curious tourists from all over the world.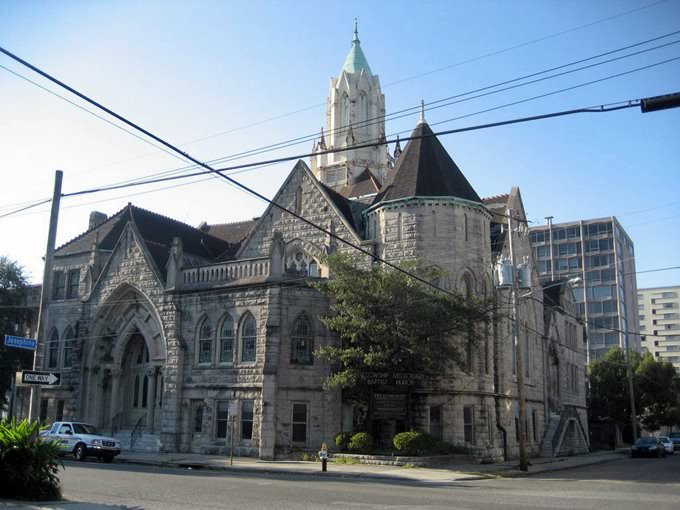 Many tourists visit the tomb to ask mighty Marie for a piece of advice, other people charge their amulets with strong energy and ask the lady to give the amulets mystique power. The city has preserved a house where Marie Laveau lived. The house is as well a subject of numerous legends and mystique beliefs. Even though the Voodoo Queen died more than a hundred years ago many local people believe that her spirit is still present in the city and still keeps ascendance over the city and its folks. Mystique and unique city of New Orleans keeps lots of surprising events, places, traditions and customs for its guests.
This guide to traditions and festivals in New Orleans is protected by the copyright law. You can re-publish this content with mandatory attribution: direct and active hyperlink to
www.orangesmile.com
.
City tours, excursions and tickets in New Orleans and surroundings
Reference information
Cathedrals and basilicas near New Orleans
♥ Cathedral Basilica of St. Louis King of France, New Orleans, 2 km from the center.
On the map
Photo
♥ National Shrine of Blessed Francis Xavier Seelos, New Orleans, 2.9 km from the center.
On the map
Photo
♥ National Votive Shrine of Our Lady of Prompt Succor, New Orleans, 3.2 km from the center.
On the map
Photo
♥ National Shrine of St. Ann, Metairie, 12.4 km from the center.
On the map
Photo
♥ Cathedral of St. Francis de Sales, Houma, 73.5 km from the center.
On the map
Photo
Unique landmarks in New Orleans and around
New Orleans
From the series
"Permanently Sinking Cities and Regions"
Check on the map:
Distance from New Orleans center - 0.8 km.
New Orleans is among the cities that are at a risk of flooding. This city has two potential threatens the ocean and the underground waters. Regular storms bring a great danger to the city. Earlier it wasn't the main problem for the city but after the Catherine storm has crashed in 2005, this became the major danger of New Orleans. After the storm, a great area of the city became from 1,5 to 3 metres lower below the sea level. …
Read further
French Quarter in New Orleans
From the series
"Fabulous Nooks of the World with Striking Colorful Shades"
Check on the map:
Distance from New Orleans center - 1.1 km.
The unique ambience of the French Quarter, which is the most spectacular and picturesque district of New Orleans, is inextricably linked to one of the Disney cartoons. The French Quarter certainly will seem familiar to those who love an old Disney cartoon, The Princess and the Frog. It unmistakably represents the unique architecture of the area. …
Read further
Car rental on OrangeSmile.com
Colors of New Orleans in photos
Search for popular touristic sites on New Orleans map
Traditions and festivals in cities around New Orleans
Cityguide on traditions, mentality and lifestyle of people in New Orleans. Learn the best periods to visit New Orleans to discover its soul - authentic festivals, events and celebrations. We will also reveal the interesting habits, attitude towards the world and to tourists in New Orleans.