Preparing your trip to Istanbul: advices & hints - things to do and to obey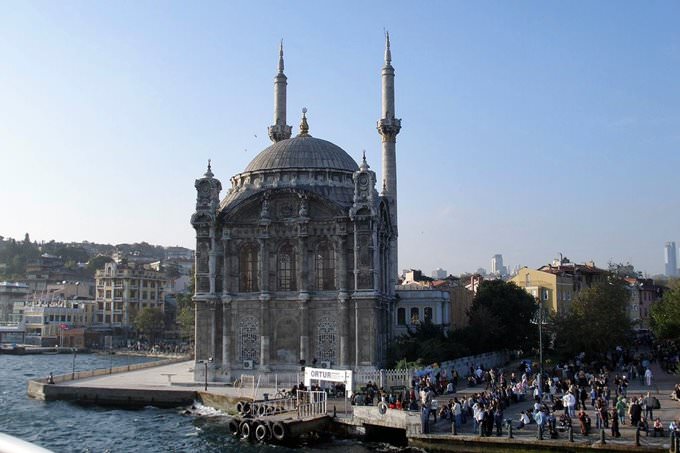 1.
Before photographing local people, you should definitely ask them for permission. Remember you cannot make shots of women dressed in black capes.
2. When you enter a home or a mosque, you should definitely take your shoes off. You should be very careful while selecting clothes before visiting religious sites of Istanbul. Short skirts, shorts and open tops are not suitable for observations of the city.
3. You can drink alcohol in specially designated areas only.
4. Tips in local cafes and restaurants make up about 10% of the total amount of the order. Leaving tips in taxi is not common.
5.
Don't forget to bargain on markets and bazaars - sometimes sellers increase the price several times, counting on the ignorance of tourists. Copyright www.orangesmile.com
6. Do not drink tap water. It is not dangerous to health, but contains a lot of chlorine.
7. Buses are the best way to move on the city. This is also the most economical form of transport. As a rule, the fare is increased at night.
Sultan Ahmed Mosque, Topkapi Palace, Eyup Sultan Mosque, Dolmabahce Palace, Grand Bazaar, Beylerbeyi Palace, as well as many others, they all become the world's cultural heritage objects and remain as iconic monuments for Istanbul …
Open
8.
Buses and taxis (dolmush) ride in the city from 6:00 am until late evening (23:00 - 24:00). When you plan a ride to the city's suburbs, you should remember that public transport can stop its rides a bit earlier (20:00 - 21:00).
9. Shopping malls are the best place to acquire expensive products. Not all products you see on open markets are of a high quality. It should be noted that the prices for clothing and jewelry in malls and markets do not differ significantly.
10.
During some religious holidays restaurants and cafes of the city can stop selling alcoholic beverages. Going to a dinner at some restaurant, you should definitely ask about the availability of a wine list.
Preparing your trip to Istanbul: advices & hints - things to do and to obey You can re-publish this content with mandatory attribution: direct and active hyperlink to
www.orangesmile.com
.
What to visit being in Istanbul - unique sights
Miniatürk
From the series
"Famous miniature museums of architectural objects and cities"
Check on the map:
Distance from Istanbul center - 4 km.
Studying the sights of Istanbul, don't miss the park of miniatures with a memorable name of Miniaturk. In this open-air museum, over one hundred models of the most beautiful Turkish buildings are presented, all of them have been recreated with the utmost precision. In the vast park, the area of which is about 60000 square meters, models of sights and other countries of the world are presented. All of them are executed in scale 1:25. …
Read further
Istanbul Lale Festivali
From the series
"Most enchanting and vibrant festivals"
Check on the map:
Distance from Istanbul center - 2 km.
Not everyone knows that the tulip is one of the Turkish traditional symbols. Every spring the annual Istanbul Tulip Festival takes place. The festival is held in April, millions of fragrant flowers are planted everywhere in squares and city avenues forming spectacular landscape compositions. In April lush flower beds in Istanbul are seen literally everywhere you look. They bloom for several weeks and may delight the eye for a month. …
Read further
City tours, excursions and tickets in Istanbul and surroundings
Photos of Istanbul
Services search (pharmacy, police, parking, banks) on Istanbul map
Tips for the cities around Istanbul
Travelling to Istanbul - advices and tips. What should be provisioned in advance, the rules you might want to follow, and the things you better avoid doing in Istanbul. We help you to make your trip smooth and easy, with no unexpected surprises.