Preparing your trip to Istanbul: advices & hints - things to do and to obey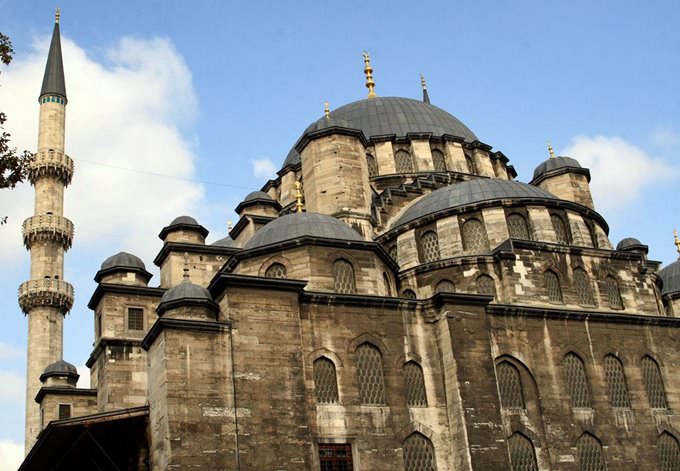 1.
Before photographing local people, you should definitely ask them for permission. Remember you cannot make shots of women dressed in black capes.
2. When you enter a home or a mosque, you should definitely take your shoes off. You should be very careful while selecting clothes before visiting religious sites of Istanbul. Short skirts, shorts and open tops are not suitable for observations of the city.
3. You can drink alcohol in specially designated areas only.
4. Tips in local cafes and restaurants make up about 10% of the total amount of the order. Leaving tips in taxi is not common.
5.
Don't forget to bargain on markets and bazaars - sometimes sellers increase the price several times, counting on the ignorance of tourists. Copyright www.orangesmile.com
6. Do not drink tap water. It is not dangerous to health, but contains a lot of chlorine.
7. Buses are the best way to move on the city. This is also the most economical form of transport. As a rule, the fare is increased at night.
Eurostars Hotel Old City remains one of the leading hotels in Istanbul. The hotel is full of national charm and hospitality. Eurostars Hotel Old City has won love and dedication of thousands …
Open
8.
Buses and taxis (dolmush) ride in the city from 6:00 am until late evening (23:00 - 24:00). When you plan a ride to the city's suburbs, you should remember that public transport can stop its rides a bit earlier (20:00 - 21:00).
9. Shopping malls are the best place to acquire expensive products. Not all products you see on open markets are of a high quality. It should be noted that the prices for clothing and jewelry in malls and markets do not differ significantly.
10.
During some religious holidays restaurants and cafes of the city can stop selling alcoholic beverages. Going to a dinner at some restaurant, you should definitely ask about the availability of a wine list.
Preparing your trip to Istanbul: advices & hints - things to do and to obey You can re-publish this content with mandatory attribution: direct and active hyperlink to
www.orangesmile.com
.
What to visit being in Istanbul - unique sights
Bosphorus bridge
From the series
"Unbelievable and magnificent bridges and viaducts"
Check on the map:
Distance from Istanbul center - 6.5 km.
The main bridge of Istanbul is characterized by impressive size. Its length is 1 560 meters, and width - 33 meters. The bridge is 64 meters above the water. Officially, the bridge was opened in October 1973, although its foundation began much earlier, still in 1950. The grandiose project cost more than 200 million US dollars. The specialists of the German company Hochtief as well as the employees of the English company Cleveland Engineering have participated in the construction of the bridge. …
Read further
Istanbul Lale Festivali
From the series
"Most enchanting and vibrant festivals"
Check on the map:
Distance from Istanbul center - 2 km.
Although the festival is held for just a few years, its history dates back to the reign of the Ottoman Empire. In ancient times tulips were considered the flowers of sultans, they were presented in reverence and respect for the nobles and rich people. Luxurious clothes and dishes have been decorated with floral print and paintings with the images of tulips have adorned the walls of mosques. …
Read further
City tours, excursions and tickets in Istanbul and surroundings
Photos of Istanbul
Services search (pharmacy, police, parking, banks) on Istanbul map
Tips for the cities around Istanbul
Travelling to Istanbul - advices and tips. What should be provisioned in advance, the rules you might want to follow, and the things you better avoid doing in Istanbul. We help you to make your trip smooth and easy, with no unexpected surprises.