Preparing your trip to Nessebar: advices & hints - things to do and to obey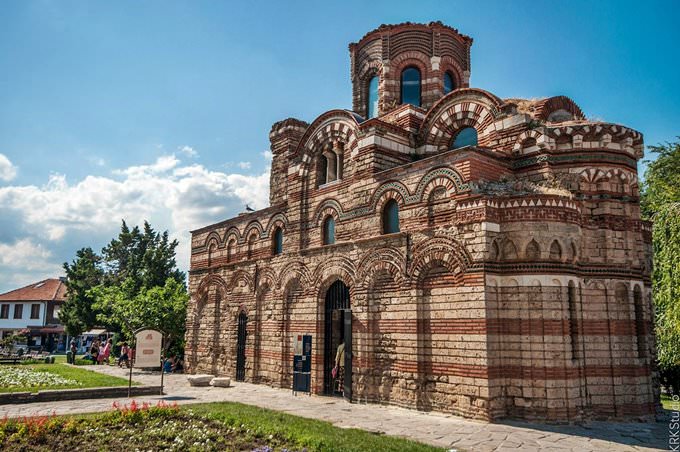 1.
National currency is the only means to pay for purchases and services in the city. Tourists can exchange currency in one of the local banks or private exchange offices. Large supermarkets, shopping centers, restaurants and hotels accept international credit cards. The credit cards of major international types are accepted. Among them there are Cirrus, JCB, Maestro, Visa, American Express and MasterCard.
2. Banks and other governmental institutions start working from 8:30 and serve customers till 15:00 – 16:00. The premises of all bank departments and large shopping centers are equipped with cash machines operating 24/7. Before any cash withdrawal one should specify the fee charged for any withdrawal as some ATM features rather high fees.
3. The best season for visiting Nesebar is considered to be from April till June, however the weather is rather favorable in September and the first part of October. The hottest months of the year are considered to be July and August, however for the beach recreation fans this summer heat will be rather favorable.
4. Tourists should better explore the historical center of the city on foot as all the sights and landmarks of the destination are located in close vicinity to each other. The optimum means of transportation to cruise the city is a bus. It cruises not only the territory of the city but as well lets tourists reach the city suburbs. The cost of a trip to the nearest health resort Sunny Beach will be approximately 1 USD.
5.
Taxi service in Nesebar is rather cheap. The most profitable way to explore the city is to take a taxi by a big company of travelers. A car should better be called in advance by phone as conventional stopping a car in the street is rather a challenging affair. Copyright www.orangesmile.com
6. Tourists should use taxi services of authorized companies only as every taxi car is equipped with a counter. But individual taxi drivers make stake on the low awareness of foreign guests and intentionally skyrocket the prices for services.
7. To rent a car guests of the city should provide a standard set of documents including passport, insurance and international driving license. A cost of a day rent will depend on a car brand and will be about 23USD.
Travelers may find excellent Bulgarian restaurants in Nesebar. Attractive eating houses are scattered all over the city in every districts. After exploration of the historical center of the …
Open
8.
During a city cruise tourists may meet beggars. These people are rather persistent and intrusive. Tourists are not recommended to give them any change. To get rid of street beggars one should just raise one's voice at them. Such a behavior will be rather appropriate there.
Preparing your trip to Nessebar: advices & hints - things to do and to obey You can re-publish this content with mandatory attribution: direct and active hyperlink to
www.orangesmile.com
.
City tours, excursions and tickets in Nessebar and surroundings
Bulgaria: travelling advices
7. On the beaches, rescuers hang out flags for the convenience of tourists: green, yellow and red. If the red flag hangs for example, then you cannot go further than 3 meters into the sea.
8. When choosing a hotel, you can choose the diet plan: "all inclusive" or "breakfast only." Local restaurants offer a huge variety of dishes at low prices. Besides, in the markets you can always buy fresh fruits and vegetables.
9. The size of the tip in local restaurants is not included in the bill and is 10% of the bill's value.
10. Moving around the country is best on intercity buses or on trains. If desired, you can order a private bus. This service will cost more, but the movement will be more comfortable. …
Open
Photos of Nessebar
Services search (pharmacy, police, parking, banks) on Nessebar map
Tips for the cities around Nessebar
Travelling to Nessebar - advices and tips. What should be provisioned in advance, the rules you might want to follow, and the things you better avoid doing in Nessebar. We help you to make your trip smooth and easy, with no unexpected surprises.