Colors of Istanbul - traditions, festivals, mentality and lifestyle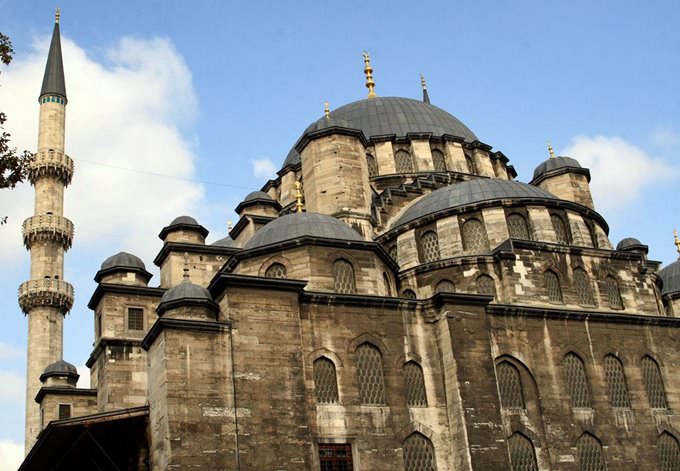 Residents of Istanbul have several distinct national characteristics. In Istanbul, as well as in any city in the country, the natives have great respect for religious customs and traditions. Women wear closed clothes, the same applies to visitors – people in open clothing may be denied to enter many mosques and public institutions.
Eurostars Hotel Old City remains one of the leading hotels in Istanbul. The hotel is full of national charm and hospitality. Eurostars Hotel Old City has won love and dedication of thousands …
Open
Istanbul residents value their homes, so they always remove their shoes when they enter a house. This rule applies to mosques, which are also considered the house for everyone. Food is one of the most important aspects of life. The Turks can talk and argue on this topic endlessly. But when it comes to alcoholic beverages, the locals are more than careful - alcohol is banned by their religion. Tourists should also not walk on the streets of the city with a bottle of beer in their hands as this can offend residents and cause a lot of discontent.
Colorful markets are a striking national feature of Istanbul. People come here not only for shopping, but also for socializing. Bargaining is normal and even recommended in local shops and bazaars. As a rule, it helps reducing the item's price by 2 - 3 times. Each year residents of Istanbul celebrate numerous national holidays, each of which has interesting customs and traditions. Copyright www.orangesmile.com
Istanbul is an ideal city for lovers of shopping. It is full of luxury shopping malls, colourful markets and original stores. Osmanbey area is a perfect place for purchasing new clothes and …
Open
Many national holidays, which the locals celebrate throughout a year, have a religious character. Typically, on these days of celebrations restaurants and cafes of Istanbul stop selling alcoholic beverages. A notable fact - more than 60% of the population of Istanbul is people under the age of 35 years, so there's no wonder why Youth Day is one of the most popular and anticipated celebrations. The holiday is celebrated on May 19, and this is the official day off. The celebration starts with laying wreaths at the monument of the Republic, then the holiday is continued by colorful parades and sports competitions. Holiday program is rich in musical performances, various relay races, competitions and master classes. On evenings the main squares of the city become venues for music concerts and firework shows. Both travellers and native people really enjoy this amazing holiday.
This guide to traditions and festivals in Istanbul is protected by the copyright law. You can re-publish this content with mandatory attribution: direct and active hyperlink to
www.orangesmile.com
.
Reference information
Cathedrals and basilicas near Istanbul
♥ Hagia Sophia, Istanbul, 1.7 km from the center.
On the map
Photo
♥ Basilique Saint Antoine de Padoue, Istanbul, 1.8 km from the center.
On the map
Photo
♥ Ayatriada Rum Katoliki Kilise, Istanbul, 2.5 km from the center.
On the map
Photo
♥ Basilique-Cathédrale Saint-Esprit, Istanbul, 3.4 km from the center.
On the map
Photo
Survived castles around Istanbul
♥ Castle 'Rumelihisaru' , 10.7 km from the center.
On the map
Photo
♥ Castle 'Anadoluhisaru' , 11.1 km from the center.
On the map
Photo
♥ Castle 'Yoros Castle' , 20.9 km from the center.
On the map
Photo
City tours, excursions and tickets in Istanbul and surroundings
Unique landmarks in Istanbul and around
Bosphorus bridge
From the series
"Unbelievable and magnificent bridges and viaducts"
Check on the map:
Distance from Istanbul center - 6 km.
The Bosporus Bridge, located in Istanbul, is a unique architectural project. Originally, the bridge was intended not only for road traffic, but also for pedestrians. Later the citizens were closed. Too many people chose the Bosporus Bridge as a place for suicide. In order to prevent the accidents, it was decided to close the Bosporus Bridge for the pedestrians. …
Read further
Colors of Istanbul in photos
Search for popular touristic sites on Istanbul map
Traditions and festivals in cities around Istanbul
Cityguide on traditions, mentality and lifestyle of people in Istanbul. Learn the best periods to visit Istanbul to discover its soul - authentic festivals, events and celebrations. We will also reveal the interesting habits, attitude towards the world and to tourists in Istanbul.