Preparing your trip to California: advices & hints - things to do and to obey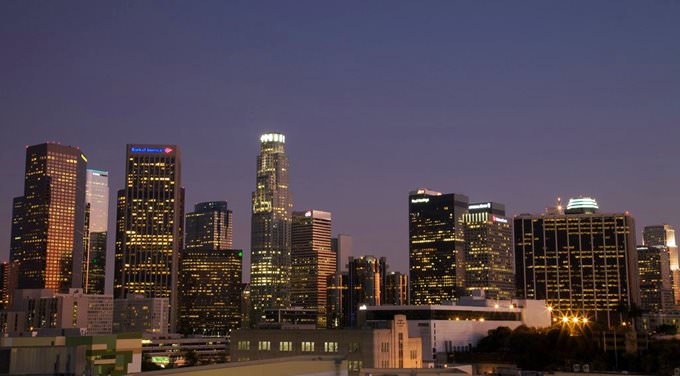 1. Many large cities have special HopOn-HopOff tourist buses; their route passes through the most remarkable and interesting places. You can learn more about buses and their schedules at any station.
2. Those expecting to devote a lot of time to excursions should definitely visit the tourist office to buy the travel card. Despite the fact that it costs about $200, it helps to save considerably.
3. Fans of fishing have to consider that coarse and ocean fishing is possible only with the license. Before you go fishing, it's better to clarify existing rules in the hotel or the nearest tourist office.
4. Tourists who expect to travel by car, visit nature reserves and stay in hotels near the busiest routes have to take into account the important caveat. There are lots of bears looking for food left in the car at parking lots and camps in natural reserves. You have to take away all drinks and food from the car and lock windows and doors.
5. You can pay with a credit card literally everywhere; some larger stores offer customers the CashBack service. Paying for the purchase, you can ask the seller to write off a large amount of the card and to pay the difference in cash. This method of withdrawing requires no fees, in contrast to the standard ATM. Copyright www.orangesmile.com
6. Those wishing to stay connected with loved ones shouldn't worry about the Internet, as it is literally everywhere. Even the small cafe or restaurant is sure to have free Wi-Fi.
7. Travelers taking medications are strongly recommended to take pills with them. It won't be easy to buy the right medicine in any town in California, as there are no specialized pharmacies there.
Preparing your trip to California: advices & hints - things to do and to obey You can re-publish this content with mandatory attribution: direct and active hyperlink to
www.orangesmile.com
.
What to visit being in California - unique sights
Yosemite National Park
From the series
"Best Extreme Places on Earth for Thrill Lovers"
Check on the map:
Distance from California center - 117.5 km.
The official data call five dead, which crashed on the climb to the rock. The locals claim, however, that the real statistics are much cruel. Another danger that the travelers can encounter during a hike in mountain massifs are the black bears, which are very curious to the people. The food or fire smell can attract the wild animals, so the tents in the national park can only be opened in the specially equipped and protected areas. If you are not afraid of wild animals and steep slippery stairs, Yosemite National Park can be an ideal getaway for you. …
Read further
San Andreas Fault
From the series
"Dangerous Faults and Rifts of Earth Crust"
Check on the map:
Distance from California center - 184.1 km.
San Andreas Fault is one of the most famous in the world. The great part of it goes on the surface. Mostly it is situated at the territory of California and some part lies along the seaside. San Andreas Fault extends roughly 1,300 kilometres. The rift has formed as a result of the lithospheric Farallon Plate destruction. This gigantic fault became a reason for crucial earthquakes, which magnitude was estimated at 8,1. …
Read further
City tours, excursions and tickets in California and surroundings
Photos of California
Services search (pharmacy, police, parking, banks) on California map
Tips for the cities around California
Travelling to California - advices and tips. What should be provisioned in advance, the rules you might want to follow, and the things you better avoid doing in California. We help you to make your trip smooth and easy, with no unexpected surprises.