Culture of Atlanta. Places to visit - old town, temples, theaters, museums and palaces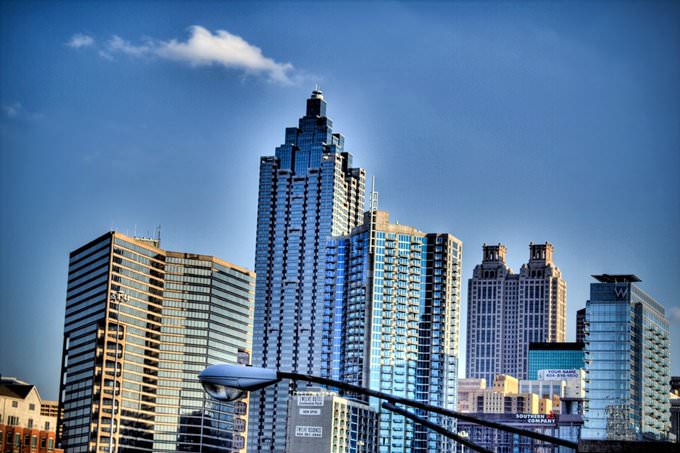 You will find a huge number of attractions and interesting museums in every area of Atlanta. Exciting discoveries lay here right at every step. A significant part of the local excursion sites is located near Centennial Park Quarter. This is the place where you can visit the legendary museum World of Coca-Cola, the exposition of which is devoted to the internationally famous drink. During the excursion guests will hear much interesting about the development of the industry and the production of the popular drink. A separate hall of the museum is dedicated to brand things. Here visitors will be able to see the very first T-shirts with the Coca Cola logo, colorful badges and branded glasses. There is an aquarium near the museum. Currently this is the largest aquarium in the world. That is the place where visitors can admire exotic fishes, see how the divers feed the inhabitants of the aquarium or attend a fascinating lecture. Besides this, everyone is welcome to swim in a large pool with fishes under the guidance of an experienced instructor.
Fans of rest in the most original hotels would enjoy a large selection of exclusive accommodation places in Atlanta. One of the most unusual and well-known hotels is The Westin Peachtree …
Open
A visit to CNN studio will be surely an interesting one. Every day the studio organizes guided tours for tourists, during which you can watch the work of the world's largest news corporation. Atlanta is widely known for its majestic skyscrapers, each of which has the right to be called a true masterpiece of modern architecture. The top of Westin Peachtree skyscraper is equipped with a large observation deck, which provides beautiful views of the city. Those, who want to enjoy the panoramic views of Atlanta from the bird's-eye view, are surely recommended to visit the observation deck located in the territory of the hotel complex Hyatt Regency. The city is also home to several large parks that are perfect for unhurried evening walks, as well as for sports entertainment. The most beautiful and the oldest park of Atlanta is Grant Park. In its territory you will find special areas for picnics and children's playgrounds, and a large zoo, a visit to which will certainly leave a lot of positive emotions.
There are surely many other beautiful parks, such as Piedmont Park and Centennial Olympic Park. One more prominent landmark is located close to Grant Park. This is the old Oakland cemetery, which is considered an important architectural monument. On its territory you can see numerous ancient memorials. Those, who wish to get acquainted with the history of the city, should definitely visit National History Museum, and connoisseurs of works by Margaret Mitchell simply cannot ignore visiting the house-museum of the famous writer. Copyright www.orangesmile.com
Atlanta Marriott Marquis deserves special attention among design hotels of the city. This accommodation place is designed in sophisticated aristocratic style in accordance with traditions of …
Open
Atlanta is also recognized as the city where Martin Luther King was born. This is the place where he was brought up, and where ideas about equality came to him. Therefore, you can visit Martin Luther King Jr. National Historic Park, where all this happened, so as to have a firsthand experience of the spirit of that time. It should also not come as a surprise to learn that the Center for Civil and Human Rights was built here in 2009 as a symbol of the contribution of the great native of Atlanta to the struggle for the independence of African Americans. In addition, you can also find in the city, The King Center, where the tomb of the Baptist preacher and his wife is situated. You can feel here the atmosphere of that era, as well as the fact that the future is definitely worth fighting for; this is exactly what Martin Luther King did.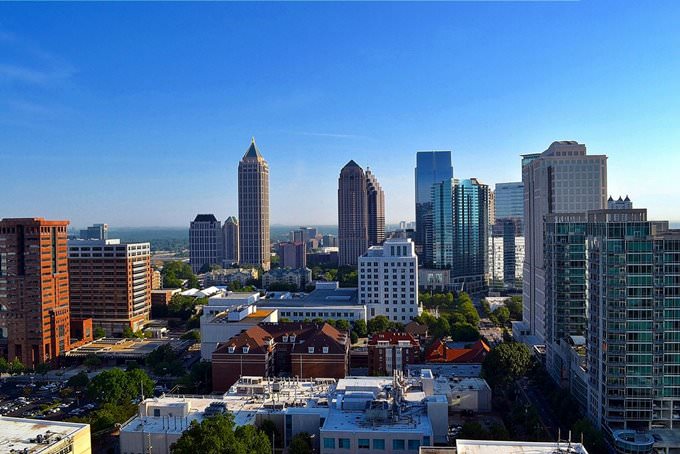 Another interesting place to visit is Little Five Points. This is where the creative youth of Atlanta gathers. You can see interesting bars and restaurants everywhere, as well as graffiti painted on the walls. It is like a breath of fresh air – here you can explore the much noval side of Atlanta, which is so fascinating. Krog Street Tunnel is also enchanting, all thanks to its graffiti painted by talented street artists. It is believed that everyone who comes to Atlanta must visit this place to understand the "soul" of the city, and without this, Margaret Mitchell's hometown will not let go.
There are lots of luxury hotels in Atlanta. One of the most prestigious and popular is The Ritz-Carlton, Buckhead. There are more than 500 rooms of different categories, as well as a huge …
Open
Callanwolde Fine Arts Center attracts not only as an art gallery, but also impresses with its architectural value. The building was put up in the year 1917 in the late Gothic style, but it is unusual even for this style. The front facade is made in half-timbered design, while the building is characterized by some simplicity. Ceremonial events such as weddings and New Year's celebrations are often held here. Herndon Home is another architecturally interesting building. The time of its construction dates back to 1910, and it was built in the style of neoclassicism. There is a very fascinating story connected with the house, and you should definitely ask it be told to you.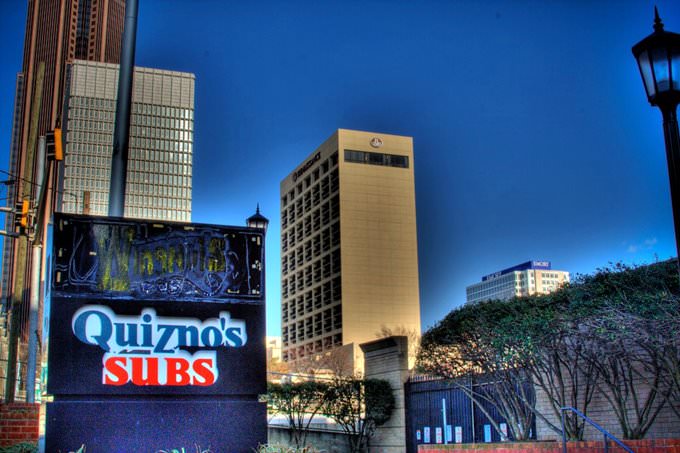 Yet another stunning mansion which dates back to the beginning of the 20th century is Swan House. It is worth mentioning that exhibitions are held here, and the house itself was built in the year 1928 combining Renaissance revival styles with a Classical approach. Here you will come across funny as well as strange sculptors, fountains, and the house can be seen from afar as it immediately attracts attention. Funny and a little creepy exhibits can be found in the Center for Puppetry Arts where children will meet with their favorite characters and as a matter of fact, they will have a lot of fun. There is also a museum in Martin Luther King's hometown, dedicated to the tragic events that will remain in history forever. We are referring to The Breman Jewish Heritage & Holocaust Museum. Among the exhibits you will find here are photographs, documents, and archives.
In the section below, you can get one of our excursion, activities or city discovery tours over Atlanta and surroundings. Our website offers 10-30% lower ticket prices, when compared to the offline purchase on the spot.
City tours, excursions and tickets in Atlanta and surroundings
This guide to cultural sights Atlanta is protected by the copyright law. You can re-publish this content with mandatory attribution: direct and active hyperlink to
www.orangesmile.com
.
What to visit during two-day excursion in Atlanta
The New World of Coca-Cola
Where: 121 Baker St. NW, Atlanta, Atlanta; Telephone: +1 404 676-5151 or 1-800-676-COKE (2653);
The Georgia Aquarium
Where: 225 Baker Street, Downtown, Atlanta;
The Centennial Olympic Park
Where: Marietta Street at International Boulevard, Atlanta; Opening hours: Daily from 7.00 to 23.00;
CNN News Centre
Where: The corner of Centennial Olympic Park Drive and Marietta Street., Atlanta;
The Martin Luther King Jr National Historic Site
Where: 449 – 450 Auburn Avenue, Northeast Atlanta., Atlanta; Telephone: +1 404 526-8900;
Margaret Mitchell House and Museum
Where: 990 Peachtree Street, Atlanta; Telephone: +1 404 249 7015;
Reference information
Art galleries in Atlanta and around
♥ Art museum 'High Museum of Art' Atlanta, 4.6 km from the center.
On the map
Photo
♥ Art museum 'Michael C. Carlos Museum' Atlanta, 7.5 km from the center.
On the map
Photo
Car rental on OrangeSmile.com
Photogallery of cultural heritage of Atlanta
Landmarks of culture on Atlanta map: art-galleries, monuments, palaces, etc
Excursions over cultural sights of neighbours of Atlanta
Culture guide to Atlanta. Which fascinating sights to visit once you are in Atlanta: temples, churches, museums, theaters and castles. Recommendations (with addresses, phone numbers and links) on the places 'must visit' in Atlanta. Plan your own city excursion by using this page info!