Metro map of Minneapolis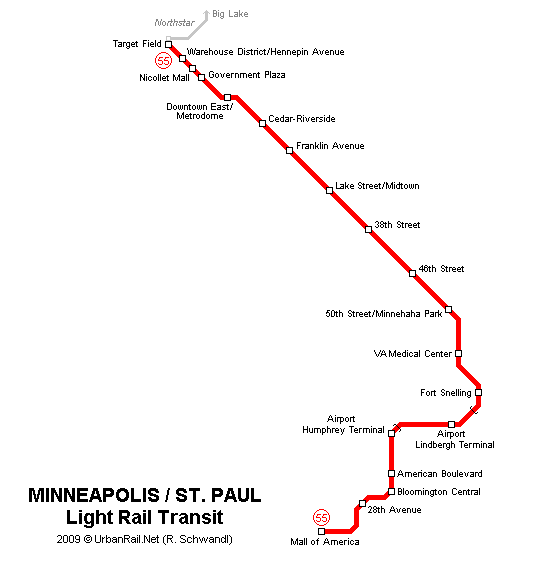 The actual dimensions of the Minneapolis map are 550 X 567 pixels, file size (in bytes) - 10793. You can open, download and print this detailed map of Minneapolis by clicking on the map itself or via this link:
Open the map
.
Detailed maps of Minneapolis
City tours, excursions and tickets in Minneapolis and surroundings
Car rental on OrangeSmile.com

The Demand for Travel with Bikes May Spike in Switzerland This Summer
The coronavirus crisis has made a great impact on the travel industry around the world and Switzerland is no exception. Instead of traditional pastimes like booking a hotel in Zurich or Geneva and enjoying a posh city holiday, tourists crave more outdoor activities these days. This has led to a sharp increase in traveling with bikes. Some places already report the shortage of capacity and free spaces for bikes on trains.
Read this
16.05.2021
Metro, airports, railway and bus stations on Minneapolis map
Minneapolis in photostream
Our travel guides to Minneapolis
Metro maps of cities around Minneapolis