Preparing your trip to Portimao: advices & hints - things to do and to obey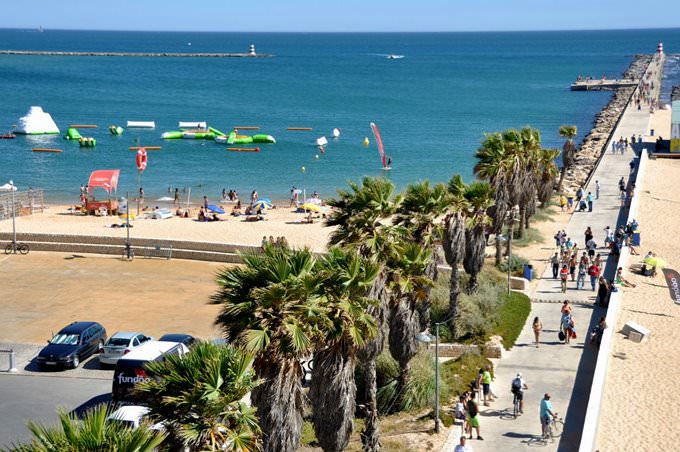 1.
In a lot of local restaurants clients can taste various snacks before the order. Snacks' price will be included in total payment, clients need to note that number of this snacks are as expensive as main course is.
2. economical travelers need to pay attention to restaurants which carry out dishes. They can offer the different variants of dishes, the most widespread dishes of "take away" format are seafood and carbonado.
3. Ambassadors of the fair sex need to refuse the high heels. It happens because the majority of local streets are covered by cube, so it is not comfortable to walk on high heels. Excellent alternative variant is platform shoes, it is possible to buy these shoes in every local shoe store.
4. Lover of picnic need to take into account that they must set up fire only in the special places, there are big fines for these offences. As a rule all the beaches and parks have the zones for picnic, and people have to specify beforehand.
5.
The bank service is well-developed at the resort. It is possible to change the currency in every bank, also banking business can render this service. Cashless settlement system is well-developed too, it will be problem to pay with credit card only in the opened markets or small beach restaurants. All the establishments with "Multibanco" note receive the credit cards. Copyright www.orangesmile.com
6. Banks and other state institutions work since 8:30 until 15:00, Saturday and Sunday are the general weekends. ATM are available on a twenty –four hours basis, but for safety it is recommended to use the cash machines inside the apartments. It is possible to get to them you need to pass it over the special reading device, which is set up on the bank's door.
7. It is possible to buy tobacco production in special machines which are set up in majority of restaurants and shops. However you need ask employees of establishments to deploy the machine.
Portimao is old port city, which have turned into dimensioned resort of universal importance. Its main guests are lovers of beach resting and active entertainments; lovers of exhibitions …
Open
8.
Foreign guests need to know that it is forbidden to smoke in majority of public establishments. Not all the restaurants have special halls for smoking people, so it is better to specify rules beforehand.
Preparing your trip to Portimao: advices & hints - things to do and to obey You can re-publish this content with mandatory attribution: direct and active hyperlink to
www.orangesmile.com
.
City tours, excursions and tickets in Portimao and surroundings
Portugal: travelling advices
The Portuguese adhere to the traditional routine of eating: breakfast, lunch, mid-afternoon snack, snack or lunch, and then dinner.
Frugal tourists are advised to order portions in the restaurant to take-out, or buy ready-made products in local supermarkets.
Some restaurants in Portugal specialize in preparing a takeaway meal. Previously, such food establishments resembled affordable and convenient eateries for the locals. To date, there are numerous take away restaurants located in all towns of the country, and tourists can try a variety of dishes cooked on a charcoal stove. 
Lovers of elegant shoes with high heels are advised to abandon such shoes for the period of travel as most of the sidewalks of Portugal are equipped with small paving stones called "kalsada". To ensure a comfortable stay, sports shoes or shoes with flat soles are recommended. …
Open
Photos of Portimao
Services search (pharmacy, police, parking, banks) on Portimao map
Tips for the cities around Portimao
Travelling to Portimao - advices and tips. What should be provisioned in advance, the rules you might want to follow, and the things you better avoid doing in Portimao. We help you to make your trip smooth and easy, with no unexpected surprises.