Colors of Portimao - traditions, festivals, mentality and lifestyle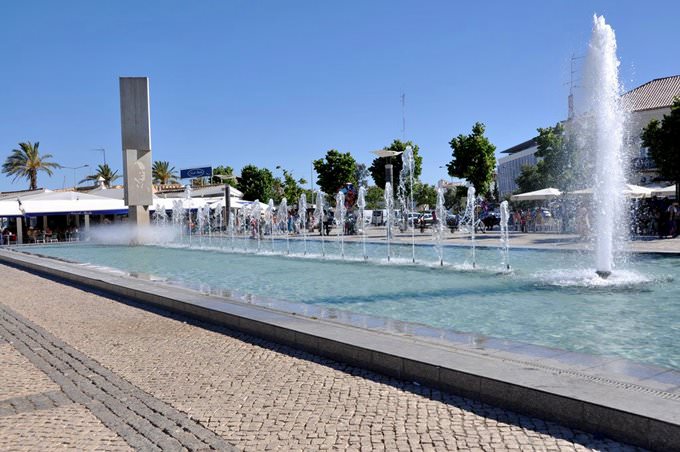 Portimao is central point of one of the most original celebration – Sardine Festival, which is the most favorite for local habitants. For the last number of years this cheerful national festival has become very popular among foreign travelers. In spite of the fact that it is celebrated almost in every seaside districts of country, the majority of tourists aspire to visit this festival exactly in Portimao. Festival is corresponded not only with interesting gastronomical events, but also with entertaining shows, musical concerts and competitions.
1. In a lot of local restaurants clients can taste various snacks before the order. Snacks' price will be included in total payment, clients need to note that number of this snacks are …
Open
During the festival every restaurant makes special festive menu for its guests, and you can guess that the primary festive delicacies are dishes with sardines. To taste this fish resting people can not only in elite restaurants, but also on the beach, everyday skilled cooks make fish on braziers, which are set at the seaside. On the busy beaches there is noisy and boisterous atmosphere, resting people taste the fresh-cooked sardines and have a part in original entertainments.
One of the most favorite entertainments of festival's guests is contest in fast sardine eating. Every year contest's participants manage to set up new records, today's champion ate more than 50 fish for 15 minutes. Every year Sardine festival is visited approximately by 80 thousand of foreign guests, festival's organizers every year try to please lovers of festival by new interesting events. In festive days there are special gastronomical tours for the guests, all who wish can visit the most popular restaurants of Portimao and taste unrepeatable festive dishes. Copyright www.orangesmile.com
It's one of the oldest towns on the coast of Algarve. At the times of Phoenicians and ancient Greeks Portimao has already been known as a trading port. Later it became a pirate base on …
Open
There are also culinary master-classes, where resting people can learn how to cook really unrepeatable cookery masterpieces with sardines. The main articles of markets are sardines too, but also it is possible to buy the fresh fish in number of food shops. It is amazing but this ordinary festival has unbelievable popularity for foreign guests; today Sardine Festival is one of the most interesting celebrations in Portugal.
This guide to traditions and festivals in Portimao is protected by the copyright law. You can re-publish this content with mandatory attribution: direct and active hyperlink to
www.orangesmile.com
.
City tours, excursions and tickets in Portimao and surroundings
Reference information
Cathedrals and basilicas near Portimao
♥ Sé Catedral de Santa Maria, Faro, 54.7 km from the center.
On the map
Photo
Survived castles around Portimao
♥ Castle 'Paderne Castle' , 29.6 km from the center.
On the map
Photo
National traditions of Portugal
Since ancient times, Portugal with its beautiful location, comfortable climate and fertile soil has attracted numerous "guests". The region was conquered at different times by the Arabs, Roman soldiers, flocks of Catholics from France and Germany. Being under the African, partly South American influence as well as domination in the vast sea territories has significantly affected the current mindset of inhabitants.  …
Open
Car rental on OrangeSmile.com
Colors of Portimao in photos
Search for popular touristic sites on Portimao map
Traditions and festivals in cities around Portimao
Cityguide on traditions, mentality and lifestyle of people in Portimao. Learn the best periods to visit Portimao to discover its soul - authentic festivals, events and celebrations. We will also reveal the interesting habits, attitude towards the world and to tourists in Portimao.