Sightseeing in Hollywood, CA - what to see. Complete travel guide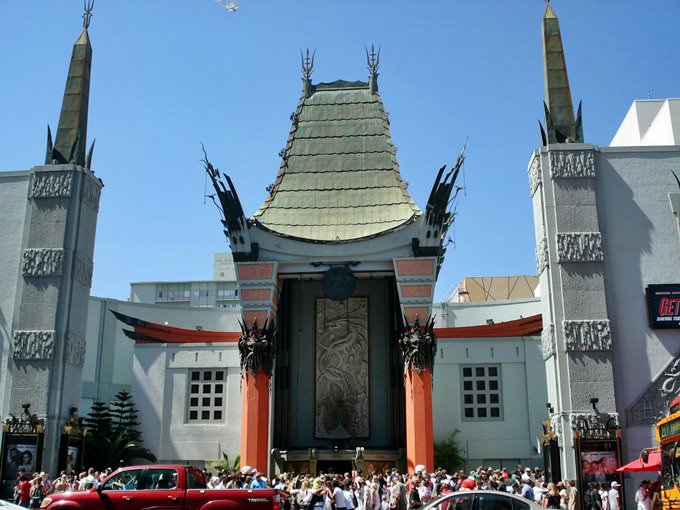 Hollywood is an incredibly popular district of Los Angeles that is widely known around the world due to its tight connection with cinema industry. Initially the territory of Hollywood was nothing but a rancho. Then the owners of rancho created a main street that steadily filled with big houses, turning the street into a prosperous and prestigious place for living. The owners started charity activities and expanded the territory of the rancho, building churches, schools and libraries.
Hollywood is a place where at every step you can meet celebrities face to face, and fun and joy reigns everywhere. Big starts can also be met while enjoying active leisure activities. In …
Open
The first Hollywood movie was made in 1911 in the old tavern of the town. That was the beginning of the glorious history of Hollywood as the most famous area in cinema industry. Movie making was fast developing and this led to creation of numerous clubs, restaurants, banks and other organizations. Living quarters of the town were replaced by commercial buildings, which architecture reflected the trends of that time – craving for success, making building look quite playfully in combination with decorative elements.
Nowadays Hollywood is a so called movie making factory where are located numerous film studios, conducted movie award ceremonies and festivals. This is a town where is created the famous Fame Valley. Starting from 1960 the names of best actors and actresses are engraved on it. Copyright www.orangesmile.com
1. You can go on vacation at absolutely any time of the year without worrying about bad weather. In Hollywood, sunny and warm weather reigns all year round, rains are not often, while …
Open
In Hollywood, there are many interesting cultural institutions. One of the most unusual is the Grauman's Chinese Theater. This is a historical cinema, the opening of which took place back in 1927. It is attractive for its unusual appearance. Also, in front of the cinema, there is an interesting square, on which world famous celebrities left their fingerprints. Interesting excursions are conducted in the cinema for tourists, during which they can look into its most hidden corners. Also in the cinema are shows around the clock, in a variety of which everyone can choose the right one for himself.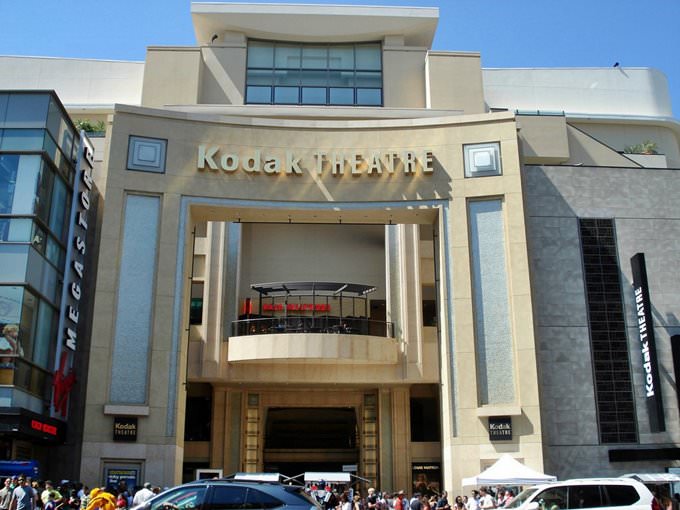 A symbol for the area is the Hollywood Hills symbol HOLLYWOOD. It was installed in 1923 and served as an advertisement. Many years later, this temporary advertisement was never reconstructed. Now there are no excursions to this symbolic monument, but travelers can choose several places from which on it opens an excellent panoramic view. One of the most attractive viewing platforms is next to the Hollywood Reservoir, and another on Mulholland Drive.
Perhaps the most famous shopping attraction of Hollywood is Yellow Green Farmers Market. It is located in a large indoor pavilion in the landscaped garden. Shopping here is comfortable rain …
Open
A place that will be interesting for a family excursion is the Griffith Observatory. This is one of the few cultural institutions in Hollywood, which you can visit for free. Every day in the observatory, interesting events dedicated to astronomy and space are conducted. Another attractive feature of the observatory is that, on its roof is the best viewing point in Hollywood.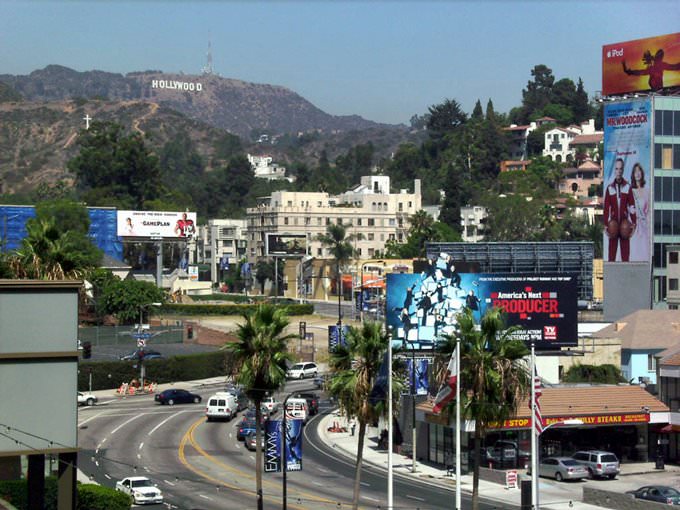 All fans of Jim Morrison in Hollywood must find the house in which the musician lived with Pamela Courson for several years. This house is located on Rothdell Trail. It was built in 1922 and is an important historical landmark. Currently, the historic mansion is privately owned, therefore it is necessary to agree on an excursion in advance.
Hollywood has always been the main synonym for modern cinema. Travelers associate it with their favorite actors and films, and permanent symbols of Hollywood today are known to literally …
Open
World-famous Ripley's Believe It or Not Museum is located in Hollywood. It contains more than 300 incredible exhibits. Some of them are genuine, and some are forgeries. Museum visitors decide themselves which objects to believe in. It is important to note that studying the exhibits presented here is not recommended for people with weak psyche.
This guide to iconic landmarks and sights of Hollywood, CA is protected by the copyright law. You can re-publish this content with mandatory attribution: direct and active hyperlink to
www.orangesmile.com
.
City tours, excursions and tickets in Hollywood, CA and surroundings
Sights around Hollywood, CA from our guide 'Extreme places on Earth'
Santa Susana Field Laboratory
From the series
"The Most Radioactive Zones on the Planet"
Check on the map:
Distance from Hollywood, CA center - 37.1 km.
All this time, thousands of people, including scientists and industrialists with their families, were living in the territory of the laboratory. Everything that happened in the test area was kept in the strictest secrecy. Only ten years later, horrific details about the environmental situation in the region became known. Regularly dozens of employees died there. The main cause of death was cancer. The area of the laboratory is officially recognized a unique natural landmark, as ancient caves with preserved petroglyphs have been found there. …
Read further
Michael Jackson Museum
From the series
"Famous Museums of World Celebrities"
Check on the map:
Distance from Hollywood, CA center - 26 km.
You will need more than one day to admire all the sights of the Neverland Valley Ranch and view all the priceless museum pieces collected within its territory. Local environment is ideal for a comfortable long rest. At any time, visitors can sit in the shade of trees in a beautiful garden and just enjoy peaceful vacations. At present, due to lack of funding, Neverland Valley Ranch it is going through its bad times. Caring for its vast territory requires large investments, and it's getting harder to find money every year after the death of the singer. …
Read further
Car rental on OrangeSmile.com
Search touristic sites on the map of Hollywood, CA
Sightseeing in regions nearby Hollywood, CA
All about Hollywood, CA, USA - sightseeings, attractions, touristic spots, architecture, history, culture and cuisine. Prepare your trip together with OrangeSmile.com - find out the 'must see' things in Hollywood, CA, which places to visit, which excursions to take, where the breathtaking views are waiting for you. Planning your trip with this travel guide will help your to get the most out of Hollywood, CA in few days.