Sightseeing in Buffalo - what to see. Complete travel guide
Buffalo is the second biggest millionaire-city in the US and a real paradise for people who enjoy travelling and entertainments. When it comes to talking about routes for tourists, it's worth paying attention to all main districts of the city as each one of them offers multiple attractions.
One of the most stylish hotels of the city is Embassy Suites Buffalo set in a spectacular high-rise building with a glass facade and aristocratic interior. All its rooms are large and …
Open
Allentown district is famous by its exhibition centers, wide selection of night clubs and bars, and antique shops that offer large choice of souvenirs.
Northern Buffalo district is widely known by its shops. The number of them is so high that even a devoted shopping fan won't be able to visit them all. Here you can find either small groceries or modern trading centers. As the majority of small shops are owned by the Italians, this district of Buffalo is often called "Small Italy".
Downtown is a business district of the city. Here you will see modern business centers, restaurants and cafes. However, all public facilities here work only until 5:30 pm. When working day is over, Downtown is plunged in the atmosphere of silence and calmness. You just can meet some passersby, who hurry up to return home after a heavy working day. Copyright www.orangesmile.com
Some hotels of Buffalo are especially good for romantic vacations, and Holiday Inn Buffalo Downtown is among them. It offers great options for all tastes, as well as stylish rooms with …
Open
If northern Buffalo is often compared with Italy, then its southern part is more like Ireland. Attractive small houses, specious boulevards and restaurants in Irish style – when you walk in this district, you may really think you are in another country.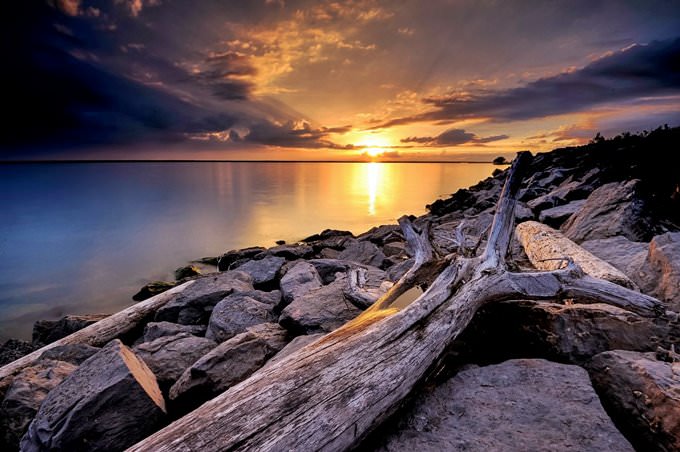 If walking on paved streets and visiting multiple trading centers lose their appeal, then it's time to dive into an atmosphere of the wild nature and make a fascinating excursion to Niagara Falls, one of the world's miracles.
This guide to iconic landmarks and sights of Buffalo is protected by the copyright law. You can re-publish this content with mandatory attribution: direct and active hyperlink to
www.orangesmile.com
.
Sites around Buffalo from our guide 'Extreme places on Earth'
Niagara Falls
From the series
"Greatest waterfalls on Earth"
Check on the map:
Distance from Buffalo center - 26 km.
As it was established by researchers, Niagara Falls gradually climbs up the river. For its history the waterfall has made the way in no less than 11 kilometres. A set of waterfalls is shifted by about 13 cm annually. If the displacement continues at the same speed, the waterfall will reach Lake Erie and cease its existence in 50 000 years. Today Niagara Falls is one of the most famous and beautiful in the world. Excellent viewing platforms including the Rainbow Bridge are built for tourists next to the attraction. …
Read further
Search touristic sites on the map of Buffalo
Sightseeing in regions nearby Buffalo
All about Buffalo, USA - sightseeings, attractions, touristic spots, architecture, history, culture and cuisine. Prepare your trip together with OrangeSmile.com - find out the 'must see' things in Buffalo, which places to visit, which excursions to take, where the breathtaking views are waiting for you. Planning your trip with this travel guide will help your to get the most out of Buffalo in few days.