Detailed hi-res maps of Dnepropetrovsk for download or print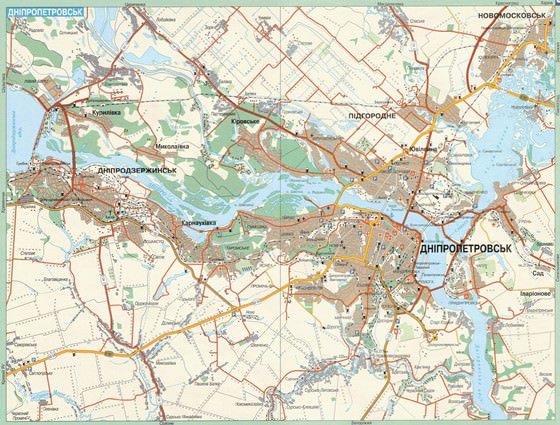 The actual dimensions of the Dnepropetrovsk map are 2323 X 1764 pixels, file size (in bytes) - 1155894. You can open this downloadable and printable map of Dnepropetrovsk by clicking on the map itself or via this link:
Open the map
.
City tours, excursions and tickets in Dnepropetrovsk and surroundings
Car rental on OrangeSmile.com

Nobu Will Open a Hotel in Hamburg
Elbtower is an exceptional place. This is not only the tallest skyscraper in Hamburg but also in entire Northern Germany. The skyscraper is a perfect choice for the first Nobu hotel in Hamburg as Elbtower will house prestigious office spaces, and the hotel's exclusive fine dining is matching this place. This is the first project of SIGNA and Nobu but the companies plan to continue their partnership.
Read this
14.05.2021
Search for services, infrastructure and sights on map of Dnepropetrovsk
Photogallery of Dnepropetrovsk sightseeing
Our guide chapters over Dnepropetrovsk
Detailed maps of neighbouring cities to Dnepropetrovsk