Detailed hi-res maps of Dnepropetrovsk for download or print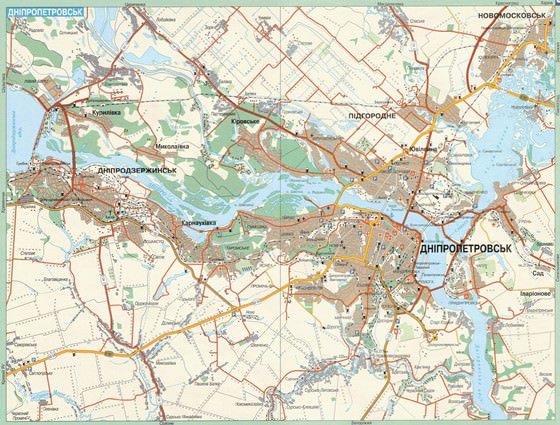 The actual dimensions of the Dnepropetrovsk map are 2323 X 1764 pixels, file size (in bytes) - 1155894. You can open this downloadable and printable map of Dnepropetrovsk by clicking on the map itself or via this link:
Open the map
.
City tours, excursions and tickets in Dnepropetrovsk and surroundings
Car rental on OrangeSmile.com

The First Luxury Resort Opens on the World Islands in Dubai
The new Dubai hotel is built to meet the needs of the most discerning customers. It's a luxury lifestyle resort on Clarence Island where guests can remain in harmony with nature. Seven Tides is very excited about the opening and hopes that World Islands will become one of the most popular leisure destinations in the Middle East with decent recognition around the world. The Anantara resort on World Islands in Dubai is a unique place where travelers can experience true tranquility and enjoy proximity to major shopping centers, fine restaurants, golf courses, and incredible Dubai nightlife.
Read this
19.01.2022
Search for services, infrastructure and sights on map of Dnepropetrovsk
Photogallery of Dnepropetrovsk sightseeing
Our guide chapters over Dnepropetrovsk
Detailed maps of neighbouring cities to Dnepropetrovsk