Cuisine of Reading for gourmets. Places for dinner - best restaurants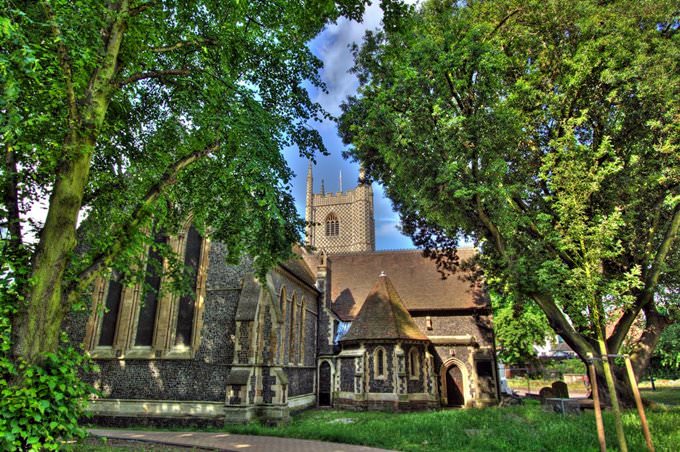 Ethnic cuisine features an amazing variety of dishes. Local restaurants offer their guests a vast choice of inimitable treats. The city offers as well several eating houses specializing in exotic cuisine trend. Italian, French, Indian and Chinese cuisines are as popular as traditional British one. Tourists wishing to try genuine ethnic treats are recommended to order a beefsteak in one of the local restaurants.
In the Middle Ages the city of Reading was a significant political and religious center of the country. In the 12th century an abbey was established on its territory, and it was the most …
Open
Meat dishes admirers will appreciate ethnic menu, a great assortment of roast beefs, sausages and other meat delicacies available in every eating house. Meat dishes are commonly added with various vegetable treats and sauces, which are cooked in a special way. All the ingredients are as little baked as it is only possible. The time of dish processing is reduced to minimum that helps to keep natural taste and flavor of vegetables.
An important feature of local cuisine is preserving the natural taste of every dish in general and every ingredient in particular and scarce addition of sauces and spices. Another remarkable feature of the ethnic cuisine is lack of bread. Bread during meals is substituted with various puddings and cheese. Local cuisine keeps several hundred recipes of this popular ethnic treat. Puddings are cooked with cereals and added with vegetables and fruits. Copyright www.orangesmile.com
1. Local shops start working at 9 am or earlier and commonly serve customers till 5-6 pm. Large shopping centers and entertaining malls located in the center of the city accept international …
Open
Breakfasts are another peculiar feature of ethnic cuisine as one should not hope for a traditional generous portions and vast choice of meals at the table. Guests will most probably be offered a traditional hamlette being scrambled eggs with ham, a light vegetable garnish and toasts with paste. Noon is the best time for lunch, offering a more nutritive meal. Local restaurants offer a rich lunch menu including various sorts of sandwiches. Also local residents still keep up a good tradition of evening tea, so a free table is rather challenging to find in any local café or eating house at 5 o'clock in the evening.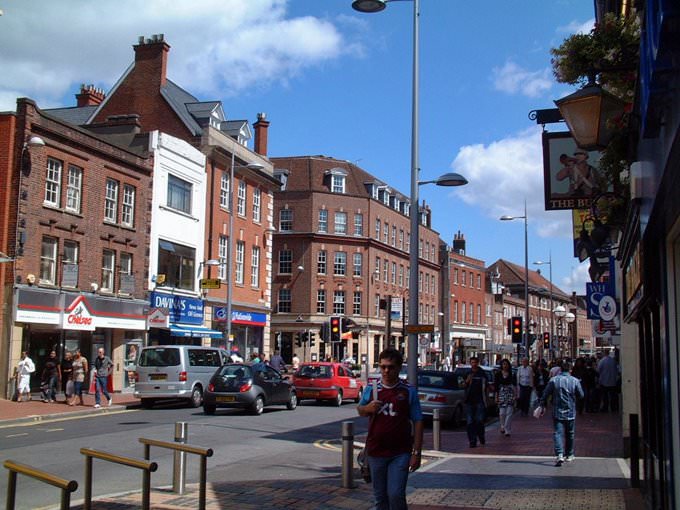 A rich assortment of pastry, aroma tea with milk and sweet tempting desserts are the main complements to evening tea, being one of the main ethnic features. Dinner commonly falls after 18 being the most important meal during a day. Evenings the local restaurants offer a rich choice of meat and fish dishes, great assortment of main courses and fantastic garnishes on the menu. A visit to the city of Reading will not be complete without a good exploration of local eating houses and trying ethnic specialities. That is why tourists are recommended to include a gastronomy tour through local eating houses on the schedule of Reading visit.
This guide to cuisine and restauraunt in Reading is protected by the copyright law. You can re-publish this content with mandatory attribution: direct and active hyperlink to
www.orangesmile.com
.
City tours, excursions and tickets in Reading and surroundings
Reference information
Michelin-starred restaurants in Reading
♥ Restaurant 'London Street Brasserie' Reading. Type - Traditional cuisine. 0.1 km from the center.
On the map
Photo
♥ Restaurant 'Forbury's' Reading. Type - Modern cuisine. 0.3 km from the center.
On the map
Photo
♥ Restaurant 'French Horn' Sonning. Type - Traditional British. 4.8 km from the center.
On the map
Photo
♥ Restaurant 'L'Ortolan' Reading. Type - French. 5.2 km from the center.
On the map
Photo
♥ Restaurant 'Orwells' Shiplake Row. Type - Modern British. 6.7 km from the center.
On the map
Photo
♥ Restaurant 'Plowden Arms' Shiplake. Type - Traditional British. 6.8 km from the center.
On the map
Photo
♥ Restaurant 'Shaun Dickens at The Boathouse' Henley-on-Thames. Type - Modern British. 10.3 km from the center.
On the map
Photo
♥ Restaurant 'Three Tuns' Henley-on-Thames. Type - Traditional British. 10.4 km from the center.
On the map
Photo
♥ Restaurant 'Luscombes at The Golden Ball' Henley-on-Thames. Type - Traditional cuisine. 11.9 km from the center.
On the map
Photo
♥ Restaurant 'Beehive' White Waltham. Type - Classic cuisine. 13.8 km from the center.
On the map
Photo
Unique sights around Reading
Bekonscot model village
From the series
"Famous Miniature Museums of Architectural Objects and Cities"
Check on the map:
Distance from Reading center - 28.6 km.
In a miniature village an atmosphere of rural England of the early 20th century has accurately been recreated. Here, you can see the old railway, beautiful castles, meadows with windmills and even a coal mine. Trams and trains run on miniature roads. The main feature of the park is a breadboard model of the railway, that has a length of 15 km. It operates in the park since its opening. 12 trains run along the road. Each of which passes more than 3000 km a year. For many years, Baconscot has sent all the proceeds to other parks of miniatures. …
Read further
Headington Shark
From the series
"The Most Unusual Statues and Monuments"
Check on the map:
Distance from Reading center - 37.9 km.
Since its inception, the unusual monument has sparked many contradictions. The residents of the neighbors turned to the municipal authorities several times and asked to get rid of the shark because it spoils the landscape and is dangerous to safety. The inspectors who came to visit the monument in 1992 have confirmed that 'the Headington Hai' does not harmonize with the surrounding landscape. But the monument was not broken off. Today it is one of Oxford's most unusual and famous landmarks. …
Read further
Wembley Stadium
From the series
"Top 14 Sport Stadiums with Impressive Design"
Check on the map:
Distance from Reading center - 49.1 km.
The London stadium still has a distinctive feature. Originally it was built as a possible place for carrying out the athletic competitions. For this, the stadium is equipped with the system of telescopic platforms, with the use of which the number of seats is reduced to 30,000. Until now the stadium has never been used for athletic competitions. The design of the adjacent territory next to Wembley is equally incredibly beautiful. On the square are the fabulous fountains with colorful lighting. At the entrance to the stadium you can see the Bobby Moore monument. …
Read further
Car rental on OrangeSmile.com
Reading in photo set
Searching where to eat - restaurants and cafe on Reading map
Cuisine and restaurants in the neighbours of Reading
Travel notes on best cuisine and restaurants of Reading (Great Britain) on OrangeSmile.com. Famous recipes and traditional dishes and courses in Reading restaurants. Where to eat - our recommendations on popular places in Reading, where you can taste delicious meal and also spend a good time with your friends.