Preparing your trip to Reading: advices & hints - things to do and to obey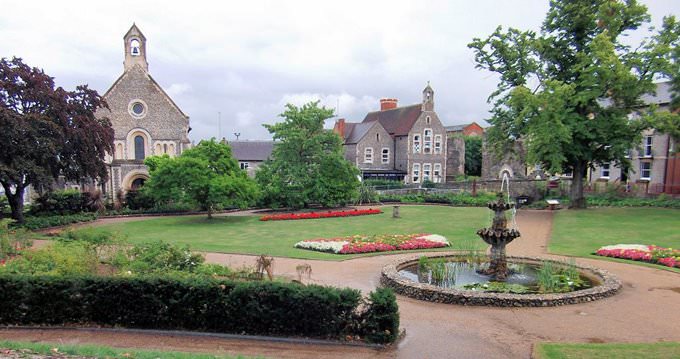 1.
Local shops start working at 9 am or earlier and commonly serve customers till 5-6 pm. Large shopping centers and entertaining malls located in the center of the city accept international credit cards. Tourists opting to visit local markets and shops located far from the city center should have enough cash by themselves to pay for purchases.
2. Museums and other cultural centers start working at 10 am or earlier and work till 5-6 pm. Some of the establishments are free to enter and some of them offer profitable discounts for family visits.
3. The main features of local folks' character are tactfulness and politeness. However city guests should keep in mind some specific features of behavior of local residents. Entering a shop or another public place it is necessary to greet everybody. Before addressing somebody for help it is important to greet a person as well, moreover one should not forget to thank for any service or piece of advice.
4. Local residents use water rather economically. Thus hotel bathrooms lack mixers and offer small cups for water. It is strongly recommended to learn hotel rules in advance before checking in.
5.
Also local folks are noted for their passion and a sort of addiction to pets, so one should better avoid displaying of dislike of animals in any way as it can raise bewilderment and it will be interpreted as ill breeding. Copyright www.orangesmile.com
6. Documents and other valuable things are highly recommended to be kept in safe in a hotel room. Going for a walk tourists are recommended to have the passport copy and the hotel card by themselves as it will help to avoid misunderstanding and find a way back to the hotel.
7. The main type of public transport of Reading is a bus, running to all city districts as well as reaching its suburbs. The remarkable sites and landmarks are compactly located in a historic center of the city which is recommended to cross and explore on foot.
In the Middle Ages the city of Reading was a significant political and religious center of the country. In the 12th century an abbey was established on its territory, and it was the most …
Open
8.
At the evening taxi is the only available transport means, taxi can be called by telephone or taken from a special parking lot. Tourists should keep in mind that day and night taxi rates will be different.
Preparing your trip to Reading: advices & hints - things to do and to obey You can re-publish this content with mandatory attribution: direct and active hyperlink to
www.orangesmile.com
.
What to visit being in Reading - unique sights
Castle Woodstock
From the series
"Amazing Ancient Fortresses Preserved to This Day"
Check on the map:
Distance from Reading center - 50.9 km.
The ghost of beauty, living in the castle, is considered a good one, and never frightens the people who come to the castle with good intentions. One of the most incredible cases happened in the castle in the 18th century, when the officials wanted to expropriate the whole property as compensation for the owners' big debts. The ghost of Rozamunda has received them extremely unfriendly. The officials were thrown with the stones and watered by the cold water, whose appearance in the narrow corridors remains unexplained until today. Thus the protector's ghost saved the castle's valuable property. Thanks to the unusual case, the collection of antique objects and works of art can be appreciated today. …
Read further
Elevator Without Bottom
From the series
"Top 16 Most Exotic Elevators and Lifts in the World"
Check on the map:
Distance from Reading center - 53.8 km.
Against all expectation of the manufacturers proved the elevator without floor as a mostly breathtaking and realistic attraction. A ride with this elevator will have a real mutilation test for people who have claustrophobia or fear of darkness and altitude. Since the opening, the unusual elevator has been one of the most attractive features of the London shopping center. Many tourists visit it especially to make the unusual photos in the elevator. From the outside, the elevator looks quite ordinary, making illusion even more unexpected and impressive. …
Read further
Rolling Bridge
From the series
"The Most Unusual and Strange Bridges on Earth"
Check on the map:
Distance from Reading center - 55.5 km.
The rolled bridge was opened in 2004. The design of the bridge was developed by the well-known British designer Thomas Heatherwick. The original high-tech bridge also has some deficiency. It is not safe against strong gusts of wind. If the wind speed exceeds 30 mph, the bridge can not be rolled up. …
Read further
City tours, excursions and tickets in Reading and surroundings
Photos of Reading
Services search (pharmacy, police, parking, banks) on Reading map
Tips for the cities around Reading
Travelling to Reading - advices and tips. What should be provisioned in advance, the rules you might want to follow, and the things you better avoid doing in Reading. We help you to make your trip smooth and easy, with no unexpected surprises.