Shopping in London - authentic goods, best outlets, malls and boutiques
Oxford Street remains the main shopping street in London. For many years, it has been the biggest and the most loaded trading street in Europe. The number of shops located there is hard to count. The most expensive and prestigious shops of the capital can also be found on Oxford Street, including the legendary Selfridges department store that is open in a beautiful art-deco building. The mecca of all fashionistas, Bond Street, is also located here. The most expensive designer boutiques are located on that street. Some of the shops present on Bond Street are famous far beyond the borders of London. The legendary TopShop is one of them – it is considered the biggest apparel store in the world. The most interesting time to walk on this shopping street in London is in December, when it is decorated with a beautiful Christmas illumination.
Strict following of rules remains one of main traits of local residents. This is true for absolutely all spheres of life. Londoners are very careful and diligent in work. They are very …
Open
Travelers, who enjoy visiting the most expensive and elegant shops, are recommended to explore Knightsbridge district. This is where one of the most famous department stores in the world, Harrods, is located. The opening of the store took place yet in 1849, so it occupies one of the most beautiful historical buildings in London. In Harrods, visitors will find premium shops that sell designer clothes, perfumes, and jewelry. The seven-storey department store simply strikes visitors with its luxurious décor. Every year, more than 15 million people visit Harrods.
Young people, who prefer ultra-modern designer apparel, would be more interested in visiting Harvey Nichols department store that is located nearby. Inside, they will find boutiques of famous young designers. At Harvey Nichols, it is possible to find clothes for both everyday life and special occasions. Copyright www.orangesmile.com
London features a huge selection of most diverse attractions - historical and architectural sites, beautiful streets and squares, museums and exhibition centers. Trafalgar Square is a …
Open
Travelers, who are not ready to spend much on shopping, will be more excited to visit another area of the city – picturesque Camden Town. The shops open in this part of London are distinguished by affordable prices. There are also many interesting souvenir shops and antiquity shops, where visitors can often find rather rare and precious items. One of the most interesting markets in the city is also located there, so in addition to interesting souvenirs, visitors can buy popular national products. Camden Town is very popular with informal London youth. There are many inexpensive cafes and hotels there. Savvy travelers will be glad to know that it's allowed to bargain in local shops.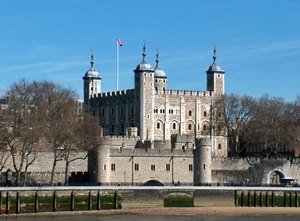 Fans of gastronomic shopping simply cannot leave the city without visiting the oldest and most interesting food market in London – Borough. Only the highest quality products are sold on this market, and the choice of food and other products is simply mesmerizing. Fantastic meat delicacies, dozens of sorts of cheese, popular national desserts, a giant choice of salty olives, seafood and spices – many of the products sold at Borough cannot be found anywhere else. Besides that, there are several popular cafes and restaurants that specialize in the national cuisine.
Fans of nightlife and those, who want to save money on visiting local restaurants and cafes, are recommended to walk to the district of Soho. In addition to numerous nightclubs and bars here …
Open
Travelers with children are recommended to visit Hamleys toy shop that is recognized as one of the biggest toy shops in the world. One can easily find excellent quality toys of any style and for any age in Hamleys. In this giant seven-storey shop, visitors will find thousands of types of toys, from inexpensive teddy bears to the newest game consoles and accessories for them. The opening of the first Hamleys shop took place yet in the 18th century. Nowadays, these shops are well-known all over the world.
When it comes to London markets, any article would be incomplete without Old Spitalfields. This market is a historical one as the building, in which it is open, was built in 1887. Here, in a charming historical atmosphere, visitors can find popular national food. Locals from all parts of the city come to Old Spitalfields to buy best organic products. On this market, farmers sell their best meat delicacies, dairy products, vegetables, and fruit. However, not only these products are sold on Old Spitalfields but also trendy clothes, toys, and kids' goods. Every Thursday, the market turns into a wondrous exhibition of antiquities. There are several nice cafes near the market, which specialize in national and classic European cuisine.

This guide to shopping in London is protected by the copyright law. You can re-publish this content with mandatory attribution: direct and active hyperlink to
www.orangesmile.com
.
City tours, excursions and tickets in London and surroundings
Reference information
Shopping streets in London
♥ Shopping area ' Jermyn Street' London, 1.7 km from the center.
On the map
Photo
♥ Shopping area 'Savile Row' London, 2 km from the center.
On the map
Photo
♥ Shopping area ' Oxford Street' London, 2.5 km from the center.
On the map
Photo
♥ Shopping area ' Kings Road' London, 3.3 km from the center.
On the map
Photo
♥ Shopping area ' Royal Exchange' London, 3.6 km from the center.
On the map
Photo
Designer outlets in London and nearby
♥ Outlet 'Freeport Braintree' Charter Way, Braintree, CM77 8YH, United Kingdom, 63.9 km from London.
On the map
♥ Outlet 'ASHFORD DESIGNER OUTLET' Kimberley Way, Ashford, TN24 0SD, United Kingdom, 80.4 km from London.
On the map
♥ Outlet 'Gunwharf Quays' Gunwharf Quays, Portsmouth, PO1 3TZ, United Kingdom, 103.3 km from London.
On the map
♥ Outlet 'Swindon Designer Outlet' Kemble Drive, Swindon, SN2 2DY, United Kingdom, 115.7 km from London.
On the map
♥ Outlet 'L USINE CHANNEL OUTLET STORE' Boulevard du Parc, COQUELLES, 62911, France, 148.7 km from London.
On the map
♥ Outlet 'EAST MIDLANDS DESIGNER OUTLET' Mansfield Road South, Normanton, DE55 2JW, United Kingdom, 196.5 km from London.
On the map
Photogallery of London best places
Search for shopping areas, streets, boutiques and supermarkeets on London map
Shopping advices for the whole region around London
Shopping advices for London. The best spots for buying designer clothes and local delicacies from Great Britain - shops, galleries, boutiques and outlets. We provide you with the shopping streets map, so you can plan your efficient shopping routes, while hunting for authentic souvenirs, goods, drinks, shoes and clothes in London.