City break in London. Active leisure ideas for London - attractions, recreation and nightlife
Fans of nightlife and those, who want to save money on visiting local restaurants and cafes, are recommended to walk to the district of Soho. In addition to numerous nightclubs and bars here are located wonderful restaurants dedicated to Indian, Thai and Japanese cuisine. Piccadilly Circus is another unforgettable destination where take place performances of music band. Bagley's Studios club is considered the most popular night spot in the city. Spacious hall, five dance floors and four stylish bars are everything you need for interesting rest with a large company.
There are many attractive and unusual hotels in London. Foodies and fans of gastronomic tourism usually praise Fox & Anchor. This historical hotel has been serving its guests from more than …
Open
The End is a famous night club that is located near the city's center. This place will be surely loved by fans of electronic music. In order to please guests, several times a week here are organized interesting theme parties. Fans of rock music will surely find a place to relax in favorite atmosphere – Roadhouse club is known as a wonderful place with great entertainment program. The club, which often hosts performances of famous music band, will delight its guests by large selection of drinks at the bar. Roof Gardens nightclub is a no less interesting place. The club is located on the roof of a house in central London. In addition to a beautiful club, here is located a magnificent garden. Among the guests of this luxurious entertaining facility are many well-known musicians and actors. Roof Gardens club often becomes the venue for numerous interesting presentations and other cultural events.
Those, who expect devoting much time to shopping, will surely find what they need and more in Covent Garden. In addition to souvenir shops and boutiques the quarter is the location of Royal Opera House. Oxford Street is considered a commerce street of the city. It is worth noting that here you will find shops of different price categories. You can choose to visit such elite trading houses as Selfridges and Marks and Spencer, or shop for gifts in cheaper shopping complexes, such as «C&A». Copyright www.orangesmile.com
One of the most prestigious designer hotels in London, Rosewood London is open in a luxurious historical building on High Holborn Street. All guest rooms have an individual design, even the …
Open
London parks deserve special attention. They are perfect for sports and relaxing outdoor activities. St. James Park, Kensington Gardens, Hyde Park, Green Park and Regent's Park - each of them is truly beautiful and unique.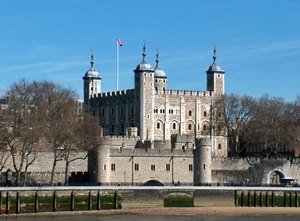 The city of London is not only about culture and art; here you will have numerous variants for cool entertainment. Londoners are active followers of active life, not without reason the whole city is riddled with bicycle paths. There are about ninety of them in London, without counting the four bike trails. Moreover, there are 700 bicycle rental outlets accomplished by the developed program that allows you to build the best route. Pedestrian walks are no less popular: you can breathe fresh air and admire nature in London parks, in the nearest suburbs. On the streets of the metropolis, it is better to move purposefully, combining a wellness and cognitive program. If you are the great fan of fishing, then definitely you will not be bored here. Access to this popular entertainment, in the British capital, is paid - the permission you need to buy in advance via the Internet or on-site at post offices. For reasons of environmental safety, fishing is permitted mainly in the suburbs, within a radius of 30 km from London, the Thames, lakes or ponds.
The choice of luxury hotels in London is indeed a wide one, but Hotel Cafe Royal still deserves the attention of travelers. Open in a fully restored building, the hotel offers posh guest …
Open
The terrain of British Islands and landscapes provide the perfect conditions for building the golf clubs. Greater London is famous for its golf clubs - only in the city there are more than thirty of them, including four institutions with virtual simulators that allow upgrading1 the level of skill before entering the real field. The fans of English classics will repeat the path along the Thames, which the heroes of "Three Man in a Boat" movie did. Though your journey will be with the minimum of physical effort. You will be sitting in a comfortable boat with a full supply of provisions. If nevertheless, Jay, George and Harris's laurels do not allow modern travelers to sleep peacefully, then you can rent the boats and canoes here.
Do you like non-standard excursions? Go to the All Saints store on Regent Street. A walk through the shopping pavilion, in this case, will be no less interesting than going to the next museum. All Saints is one of those stores that are not so much about shopping. People come here to admire its unusual design. The clothes shop is decorated in an industrial style, a rich collection of old sewing machines is presented in its hall, and standard racks for clothes replace the details of old machines. Here you will see the gears on the walls, an abundance of incomprehensible metal structures, old spinning wheels and stylized cabs for changing clothes. Try on clothes in such an atmosphere or admire old artifacts.
The Langham London is a true historical landmark of London. The opening of the hotel took place in 1865. For more than 100 years, the hotel has been serving famous and powerful people, …
Open
If you got tired from the sightings and excursions, go have fun in one of the London's theme parks, or better in all of them. Thorpe Park attractions, rope bridges between trees in Go Ape Trent, uncomplicated rural life on the Bocketts farm, travel through the mysterious underground of the London Bridge Experience - are waiting for you.

This guide on active recreation and leisure in London is protected by the copyright law. You can re-publish this content with mandatory attribution: direct and active hyperlink to
www.orangesmile.com
.
City tours, excursions and tickets in London and surroundings
Recommended places for active recreation and leisure in London
Selfridge's
Where: Selfridges, 400 Oxford Street, W1, London; Telephone: +44 113 369 8040; Metro: Marble Arch;
Drunken Monkey
Where: 222 Shoreditch High Street, E1, London; Telephone: +44 (0)20 7392 9606;
The Argyll Arms
Where: 18 Argyll Street, W1, London; Telephone: +44 (0)20 7734 6117; Metro: Oxford Circus;
The Prince Alfred
Where: 5a Formosa Street, W9, London; Telephone: +44 (0)20 7286 3287; Metro: Warwick Avenue;
Ministry of Sound
Where: 103 Gaunt Street, London; Telephone: +44 (0)870 060 0010; Metro: Elephant & Castle;
Fabric
Where: 77a Charterhouse Street, EC1, London; Telephone: +44 (0)2073368898; Metro: Farringdon;
Ye Olde Mitre Tavern
Where: 1 Ely Court, EC1, London; Telephone: +44 (0)20 7405 4751; Metro: Farringdon;
Absolut Icebar London
Where: 31-33 Heddon Street, London; Telephone: +44 (0)20 7478 8910;
Reference information
National and city parks around London
♥ Park 'Queen Elizabeth II' , 9.8 km from the center.
On the map
Photo
Amusement parks near London
♥ Amusement park 'Chessington World of Adventures' , 20.6 km from the center.
On the map
Photo
♥ Amusement park 'Thorpe Park' , 28.3 km from the center.
On the map
Photo
♥ Amusement park 'Legoland Windsor' , 36.2 km from the center.
On the map
Photo
♥ Amusement park 'Adventure Island' , 58.7 km from the center.
On the map
Photo
♥ Amusement park 'Gulliver's Land' , 74.5 km from the center.
On the map
Photo
Michelin-starred restaurants in London
♥ Restaurant 'Quilon' Victoria. Type - Indian. 0.7 km from the center.
On the map
Photo
♥ Restaurant 'Roux at Parliament Square' Victoria. Type - Modern cuisine. 0.8 km from the center.
On the map
Photo
♥ Restaurant 'A. Wong' Victoria. Type - Chinese. 0.8 km from the center.
On the map
Photo
♥ Restaurant 'Pharmacy 2' Vauxhall. Type - Modern British. 0.9 km from the center.
On the map
Photo
♥ Restaurant 'Grand Imperial' Victoria. Type - Chinese. 1.1 km from the center.
On the map
Photo
Photogallery of picturesque London
Search for active leisure and attraction spots on London map
City break ideas for neighbours of London
Guide to your best city break in London - popular places for recreation and leisure. Things to do during the day in London - attractions, parks, beaches, aquaparks, racing tracks, biking trails or waterski. Recommendations (with addresses, phone numbers and links) where to spend your time in the evening (bars, discos, clubs, etc.). We share some good ideas and the question 'What to do in London?' disappears immediately.