Colors of Burgas - traditions, festivals, mentality and lifestyle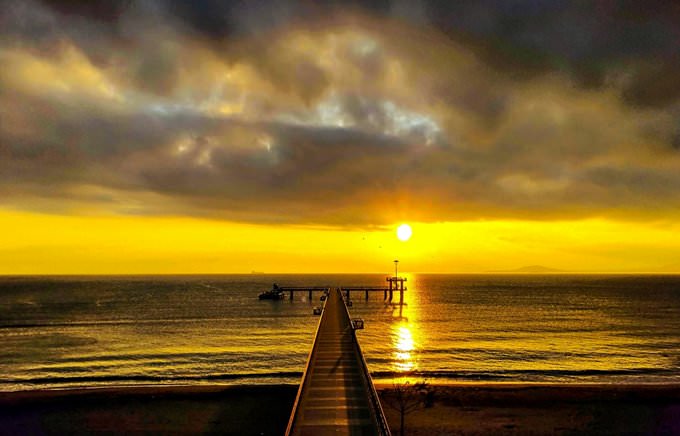 Habits and traditions of local people are quite peculiar and so they might look quite strange to some foreign travelers. For example, local people move their head from one side to another as a sign of agreement, and they can nod when they do not agree with the opinion of an interlocutor. As in the majority of countries these signs have completely the opposite meaning, unaware foreign tourists can be confused or misunderstand locals.
Aquae Calidae or Burgas Baths remain one of the main symbols of the city. These baths were built close to healing mineral springs. Every year, more and more tourists come to the city to …
Open
When exploring the city on foot, it is often possible to see small papers with photographs and names of dead people. This is an old tradition in this region – local people tread their deceased relatives with great respect and keep them in their memory. It is prohibited to remove photographs of deceased relatives from house facades. Tourists should also keep in mind that they shouldn't take pictures of these photographs.
Politeness and frugality are among the most obvious traits of the national character. Tourists can see their reflection in virtually everything. It doesn't matter how serious argument is, local people never raise their voice. They will keep defending their point of view in a very polite but, nevertheless, stubborn way. Local architecture is a wonderful example of local frugality – residential buildings resemble tiny fairytale houses. Charming small windows and doors only add elegance to the overall look. Inside, visitors will not find any massive items, even furniture looks elegant and airy. The design can be left unchanged in many theaters, dining venues, and shops for decades. This is also a sign of conservatism and careful approach to the interior design. When exploring local streets, it is impossible to fail to notice how tiny and clean they are. Spacious avenues are surrounded by perfect rows of trees and bushes and every flowerbed is a true piece of art. Copyright www.orangesmile.com
Excursions to picturesque suburban areas are incredibly popular with vacationers. Lake Atanasovsko is surrounded by dense forests that have become home to numerous species of birds and …
Open
Local culinary traditions are also not deprived of interesting peculiarities. The national cuisine is an unusual combination of various culinary trends. Some dishes will look exotic even for experienced foodies. For example, it is hard to find tarator soup in many countries of the world. This is a clod soup cooked from fermented milk and cucumbers. The soup tastes fresh and quite unusual. As it is hard to find it in other countries, tourists are recommended to give it a try. Locals are not very punctual but they are always ready to help. Tourists shouldn't be offended if someone is late for a meeting because deliberation is also one of the main peculiarities of the national character in Burgas.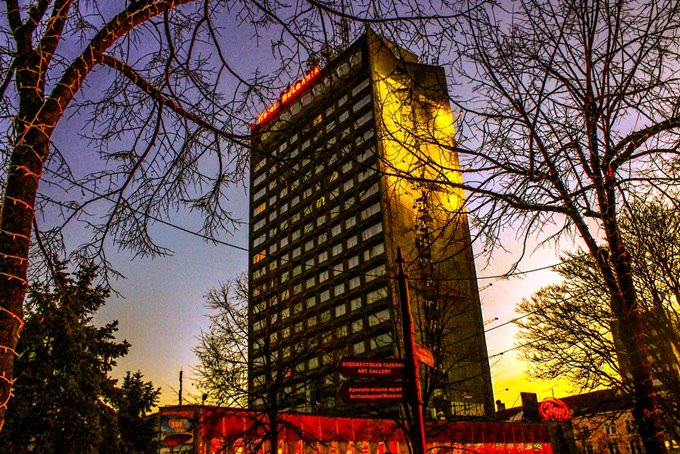 Cultural life in Burgas is interesting and diverse. Tourists of any ages, both single and families with children, will find interesting events to attend. Music fans are well-aware of this city because it hosts one of the most famous music festivals in Europe – the Spirit of Burgas. The annual festival takes place in summer on the Black Sea coast. As a rule, it takes place in August. Since 2008, it has become a major music event in Europe that is also sponsored by MTV Europe.
1. A significant part of local people can speak different foreign languages – English, German, or Italian, so it will be not hard to ask help or communicate with them. 2. Tourists …
Open
Tourists who are not very interested in modern music and do not like stadiums with thousands of viewers may find the International Folklore Festival worth of their attention. This music event, which also takes place in August, is an interesting and hassle-free way to get acquainted with the folklore of Bulgaria and neighboring countries. The annual event was launched in 1999. For several days, the city becomes the center of art, music, dancing, and national crafts. Interesting performances, art exhibitions, music shows, and stalls with traditional souvenirs await visitors of this festival.
This guide to traditions and festivals in Burgas is protected by the copyright law. You can re-publish this content with mandatory attribution: direct and active hyperlink to
www.orangesmile.com
.
City tours, excursions and tickets in Burgas and surroundings
Car rental on OrangeSmile.com
Colors of Burgas in photos
Search for popular touristic sites on Burgas map
Traditions and festivals in cities around Burgas
Cityguide on traditions, mentality and lifestyle of people in Burgas. Learn the best periods to visit Burgas to discover its soul - authentic festivals, events and celebrations. We will also reveal the interesting habits, attitude towards the world and to tourists in Burgas.