Colors of Nessebar - traditions, festivals, mentality and lifestyle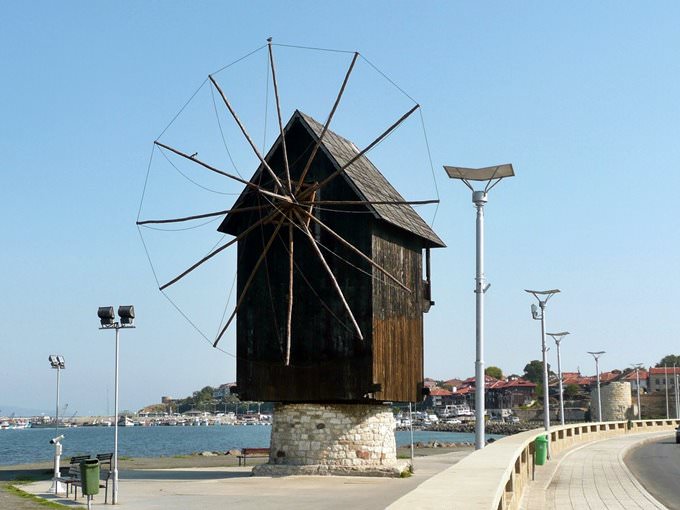 Local culture, traditions and customs of local folks will seem original and unique to people strange to Bulgarian culture. Nesebar is a unique destination in every aspect: its national architecture, special fests and holidays, music traditions, domestic lifestyle. Walking through the city streets one will notice numerous scenic sights and scapes featuring original buildings and miniature houses. Almost every house features a small porch or an open air terrace. This part of the house and yard is one of the most important features of local architecture and style. Most of city houses are two-storeyed buildings meanwhile three-storeyed buildings are rather rare in the area.
Nesebar is a city of unique architecture and of multitude of historical landmarks and sights. The historical center of the city or the old town will be of great interest to foreign tourists. …
Open
All ethnic festivals and holidays are accompanied with music and dance concerts and performances. Traditionally all the participants of the bands and music folk groups are clad in bright ethnic costumes. The style of the festival costumes is considered to be inherited from the casual wear which the local wore for several centuries ago. Folk women suit is considered to be a woolen dress named "sukman" meanwhile men during fests and holidays wear tunic like white shirts and woolen trousers.
An essential attribute of both men and women folk costumes is a colored belt which is tightened with massive silver buckle. Many women wear bright aprons on the dress – folk costumes look bright and impressive. Local folks are rather friendly and amiable. They are always ready to help foreign guests to grasp the peculiarities of local culture telling them about lots of interesting original customs. Folk costumes are still the most popular souvenirs among tourists. Some original suits can be bought as on local markets so in numerous souvenir stores. Copyright www.orangesmile.com
Scenic beaches are still the main places of recreation among tourists. The largest beach on the territory of the city is considered to be the South Beach. The coastal area there features …
Open
Considering local traditions one can not leave ethnic cuisine out of sight. In the heart of ethnic dishes one will find various vegetables and sea foods, meat dishes are rather rare, but are also well presented on the menu of local eating houses serving ethnic cuisine. The main secret of wellness and vivacity local people considered to be cultured milk foods as these are in the basis of the daily diet and nutrition of local folks. Winery plays an important role in local cuisine traditions. Any meal is surely added with a glass of astonishing wine of local production. Bulgarian wines are rather popular all over the world. Tourists visiting Nesebar will get a chance to set on tour to one of the local wineries
This guide to traditions and festivals in Nessebar is protected by the copyright law. You can re-publish this content with mandatory attribution: direct and active hyperlink to
www.orangesmile.com
.
City tours, excursions and tickets in Nessebar and surroundings
National traditions of Bulgaria
Bulgaria is a very popular tourist destination due to the cordiality and hospitality of the locals. Hospitable Bulgarians greet visitors of their country with special attention. Tourists feel incredibly comfortable in the country. Bulgaria is a Slavic country, a secular state with freedom of religion. More than 70 percent of the population professes Orthodoxy. This Orthodox Church affected the culture and customs of locals. The ancestors of the Bulgarians are the Thracians, an ancient flourishing civilization, and the Slavs, who, having mixed with the Thracian people created the modern population of Bulgaria. …
Open
Car rental on OrangeSmile.com
Colors of Nessebar in photos
Search for popular touristic sites on Nessebar map
Traditions and festivals in cities around Nessebar
Cityguide on traditions, mentality and lifestyle of people in Nessebar. Learn the best periods to visit Nessebar to discover its soul - authentic festivals, events and celebrations. We will also reveal the interesting habits, attitude towards the world and to tourists in Nessebar.