How to spend top weekend in Cascais - ideas on extraordinary attractions and sites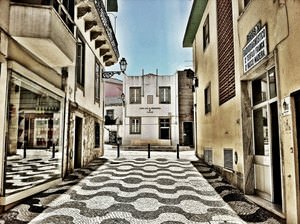 Learn to Conquer Waves while Standing on a Board
Guincho is the most popular beach in Cascais. The waves have a great height here. Therefore, you can engage in conquering the waves while standing on the board. But if you don't have surfing skills yet, then contact a specialized school. It is open in the city throughout the year. If you visit it, you will use the services of a certified instructor. His teaching experience is at least 10 years. You will take all the necessary equipment for rent.
The description of the best restaurants of Cascais will be not complete without mentioning Fortaleza do Guincho. It specializes in the local cuisine, but also offers its visitors popular …
Open
Lessons are mostly held in the morning and evening. The duration of each of them depends on the weather. But it lasts for 2 hours on average. One individual lesson costs 65 euros. The school staff can also arrange several activities for you. For example, you can go on a tour of the country, take a few climbing lessons or ride a skateboard.
The Beaches of Cascais, where You Can Go Diving
If you decide to go diving, there are 2 beaches that are suitable for scuba diving in Cascais. The first beach is Praia da Duquesa. The water near it has good visibility, transparency, and cleanliness. You can also rent a yacht or enjoy windsurfing here. The second beach is Praia das Avencast. It is covered with sand. If you dive into the underwater world next to it, you will see a lot of marine life. Copyright www.orangesmile.com
Locals are very proud of their history and culture. Travelers, who want to understand indigenous people better, are recommended to learn some rules of etiquette. First of all, never question …
Open
Yachting and Other Outdoor Activities
The Marina is located near the Citadel of Cascais. You can rent a boat, which will be controlled by the captain. You will pay 150 euros and go for a 4-hour walk along the coast in the turbulent waters of the Atlantic Ocean. You will enjoy the view of beaches, steep banks, hotels, houses of the rich, and get to the famous Boca do Inferno during the trip. You can also visit one of the city's beaches. You can rent a boat, go water skiing or choose a different type of outdoor activity there. For example, windsurfing, kayak or yacht tours are waiting for you on the Praia da Conceição, located between the Albatroz and Charlet hotels.
Visit the Observation Deck at the Cabo da Roca
The city bus station is located opposite the railway station. You will go to the Cabo da Roca cliff from there. It is the westernmost point of Eurasia. Its height is 140 meters. It will take 90 minutes to get here. You will enjoy the view of the Sintra-Cascais Nature Park during your trip. You will pay 5.6 euros and purchase an "official" document confirming that you have been here after you reach your destination. You can also walk along the tourist trail to the observation deck for free. You will enjoy the view of the Atlantic Ocean there. But you should be careful because only an unreliable fence of logs will separate you from the edge of the cliff.
A walk through the ancient streets of the city will certainly leave many memorable impressions. In Cascais tourists will find numerous beautiful historic buildings. Tiny houses with tiled …
Open
Climb to the Observation Deck of the Santa Maria Lighthouse
The active Santa Marta lighthouse is located in the center of Cascais near the main beach. It is painted blue and white. Its height is 20 meters. A small museum is located in it. If you visit this attraction, you will see exhibits related to the 500-year history of Portuguese seafarers. You will not have to pay for an entrance ticket. You will also have the opportunity to climb to its observation deck. You will enjoy the wonderful view and take beautiful photos there.
Horse Riding
There are many narrow forest trails and spacious fields in the vicinity of the city. You will take a ride on horseback to reach the picturesque Atlantic coast. The voyage will take about 2 hours. However, if you do not know how to ride a horse, then go to one of the specialized schools. You can also visit the Quinta da Bicudaс hotel complex. There is a horse riding center on its territory. You will be trained and rent a horse there.

This article about ideas on extraordinary weekend in Cascais is protected by the copyright law. You can re-publish this content with mandatory attribution: direct and active hyperlink to
www.orangesmile.com
.
City tours, excursions and tickets in Cascais and surroundings
Car rental on OrangeSmile.com

Preferred to Open 9 New Hotels in 2022
In September 2022, the Sommerro hotel in Oslo will start operating in a carefully restored 1930s Art Deco building. This building is a true landmark of Frogner, a historic neighborhood of the Norwegian capital. A multi-million-dollar renovation carefully turned the largest preservation project in Norway into a modern hotel with 231 rooms, including 56 residences. Preferred will open five more hotels in 2022, namely, The Wall Street Hotel in New York, Amrit Ocean Resort & Residences on Singer Island (Florida, the US), TOA Hotel & Spa in Zanzibar, Pendry hotel in Washington, and Pendry Park City hotel in Utah.
Read this
25.09.2023
Cascais by photo artists
Search for interesting places on Cascais map
Visiting neighbours of Cascais for exclusive entertainment
Walk through hidden local streets, sneak to a small cafe, breathe and enjoy Cascais from inside. Stay out from the beaten track during your city weekend, discover the soul of Cascais as a real travel gourment. Follow our guide, take one of the exclusive services and spend your time in Cascais unforgettably and with a full passion!