City break in Southampton. Active leisure ideas for Southampton - attractions, recreation and nightlife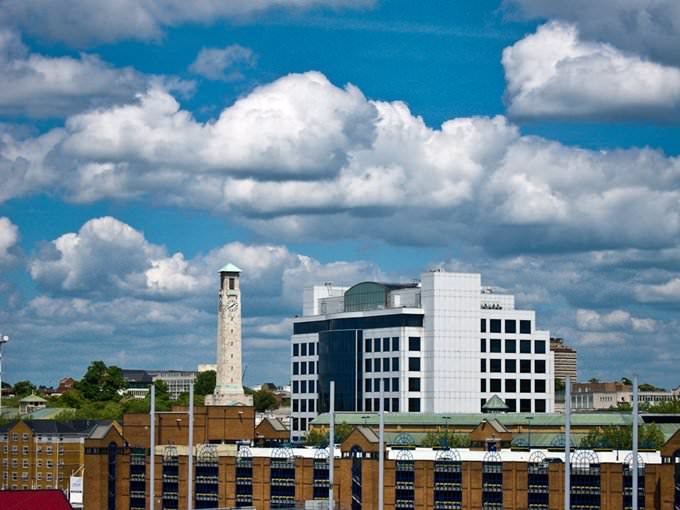 Southampton is a paradise for fans of outdoor activities and entertainment, as the choice of leisure facilities at the resort is enormous. Beautiful beaches perfect for relaxing, hanging out and for sports entertainment appeal to vacationers. Holiday-makers have access to all possible kinds of water sports, from traditional water skis and scooters to exotic flight with a water parachute. Fans of fishing can rent a boat and go to the best fishing places. Fans of excursions are offered to make a fascinating sea tour and whale watching.
Southampton is not just a port city in southern England. This is the so-called pearl, which has played an important role in the history of the whole Great Britain. This place has always …
Open
Choice of ground entertainment is also very wide; the local dolphinarium is recommended for family vacations. It is well equipped and offers visitors an interesting entertainment program. There is also great riding school, as well as several first-class golf centers on the resort. Among the latter ones Port Royal and Fairmont Southampton point out.
Travelers who won't be enough with beach activities are sure to visit the Splish-Splash water park. Here you can find appropriate entertainment not only for children of all ages, but for adults; you can comfortably relax all day long in this water park. Local zoo - Long Island Games Farm - invites visitors to stroll through the beautiful natural surroundings and meet its friendliest animals. Copyright www.orangesmile.com
Fans of Caribbean cuisine will certainly enjoy vacationing in Southampton. Traditional restaurants are common here. One of the most frequented dining places is continental cuisine restaurant …
Open
For those who can't complete rest without shopping trips the opportunity to visit different shopping pavilions will be a special delight. The Tanger Outlet is considered to be the biggest shopping center, where you can buy everything. The shopping complex has clothing stores of different price ranges, excellent perfume shops and jewelry stores. Local night clubs are very popular among vacationers, they are visited by people of all ages.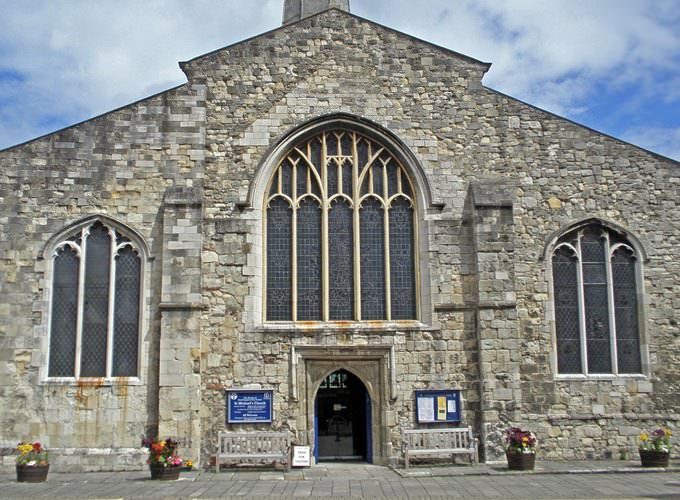 In the Dublin Over club you can drink great Irish beer and watch performances of rock bands; fans of quiet and relaxing stay will enjoy spending time in the Beach Club. The main feature of Surf Beach Club is an abundance of exotic cocktails. One of the most stylish clubs in the resort is CPI.
This guide on active recreation and leisure in Southampton is protected by the copyright law. You can re-publish this content with mandatory attribution: direct and active hyperlink to
www.orangesmile.com
.
City tours, excursions and tickets in Southampton and surroundings
Recommended places for active recreation and leisure in Southampton
Cuccinis
Where: 31 Town Quay, Southampton; Telephone: +44 (0)23 8033 5054;
The Square
Where: 127 Above Bar St., Southampton; Telephone: +44 (0)23 8022 0926;
The Giddy Bridge
Where: 10-16 London Rd., Southampton; Telephone: +44 (0)23 8033 6346;
The London
Where: 2 Terminus Terrace, Southampton; Telephone: +44 (0)23 8071 0652;
Mono
Where: 3-4 Vernon Walk, Southampton; Telephone: +44 (0)23 8023 3323;
The Academy
Where: Unit 17, Lower Banister St., Southampton; Telephone: +44 (0)23 8033 4280;
Kaos
Where: 94-96 St. Mary's Road, Southampton SO14 0AH, Southampton; Telephone: +44 (0)23 8022 0183;
Sites around Southampton from our surveys on extreme Earth places
Corfe Castle
From the series
"Amazing Ancient Fortresses Preserved to This Day"
Check on the map:
Distance from Southampton center - 54.6 km.
During the bourgeois war the castle was besieged continuously for two months. It has succeeded the troops of Colonel Bingham to get to the territory of the impregnable castle only thanks to the slyness. Mary Banks was the last man to stretch the arms. It has resisted the army with the simplest weapons - the glowing coals. The half-ruined Corfe Castle, surrounded by numerous historical legends, is one of the most striking reminders of the tragic civil war. …
Read further
Durdle Door
From the series
"Incredible Natural Arches Built by Water and Wind"
Check on the map:
Distance from Southampton center - 68.9 km.
The name of the arch is very interesting and comes from the Old English word 'thirl', which is literally translated as 'hole after a shot', and from the word 'door' that means 'the door'. For tourists exciting excursions on the coast are regularly carried out. Travellers can walk along the paths over the coast and view the cliffs pouring into the sea from all sides. …
Read further
Car rental on OrangeSmile.com
Photogallery of picturesque Southampton
Search for active leisure and attraction spots on Southampton map
City break ideas for neighbours of Southampton
Guide to your best city break in Southampton - popular places for recreation and leisure. Things to do during the day in Southampton - attractions, parks, beaches, aquaparks, racing tracks, biking trails or waterski. Recommendations (with addresses, phone numbers and links) where to spend your time in the evening (bars, discos, clubs, etc.). We share some good ideas and the question 'What to do in Southampton?' disappears immediately.