Preparing your trip to Southampton: advices & hints - things to do and to obey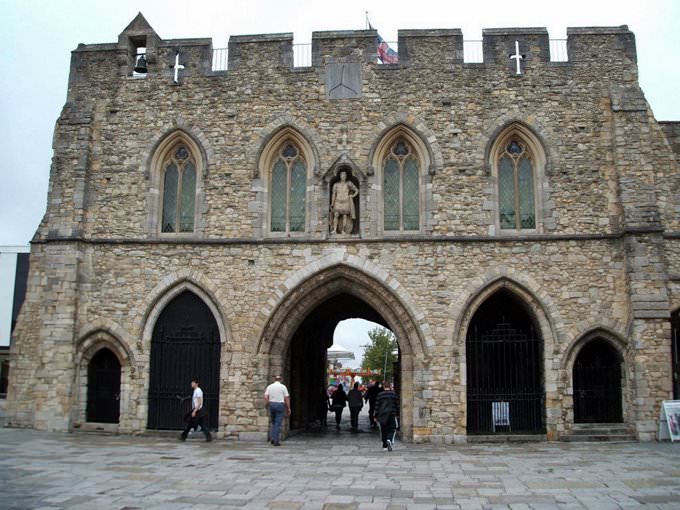 1. Renting a car is worth only for those travelers who plan to visit the neighborhood of Southampton and nearby towns, otherwise car rent is simply unprofitable. It is convenient to move around the city on foot, as there are attractions and entertainment venues at every step.
2. Tourists who have a sufficient amount of time have an opportunity to travel to London. Daily buses to the British capital can be found on a bus station; time of trip is less than half an hour. Ticket price depends on the class of the bus and can range from 6 to 8 pounds.
3. One of the most common means of public transport is a bicycle; you can rent it at one of many rental centers. Along major highways special paths for cyclists are laid not to be confused with sidewalks.
4. The main form of public transport is a bus; the starting point for most routes is the city center. Budget travelers and those who expect to explore the city actively should definitely buy a travel card.
5. Local beaches are well equipped for the rest; there are a huge number of beach equipment rentals on their territory. Here you can rent everything from a beach umbrella to tackle for fishing. Copyright www.orangesmile.com
6. The most prestigious and expensive hotels and restaurants are located near the waterfront and in the downtown. Those who expect to save on accommodation are recommended to pay attention to suburban hotels, where prices are lower.
7. It is customary to leave a tip in local restaurants and cafes; about 10% of the total bill would be sufficient. In many prestigious restaurants and clubs there is a dress code, so be sure to clarify existing rules in advance.
Southampton is known as a luxurious resort, especially popular among wealthy people in the United States. On the coast, you can see a lot of luxury estates and villas next to upscale …
Open
8. It is possible to walk through the main streets of the city without fear even late at night, as there is always a lively atmosphere. Going for a walk, travelers should take a map of the hotel and a copy of the identity document, as it will easily resolve any disputes.
Preparing your trip to Southampton: advices & hints - things to do and to obey You can re-publish this content with mandatory attribution: direct and active hyperlink to
www.orangesmile.com
.
What to visit being in Southampton - unique sights
Corfe Castle
From the series
"Amazing Ancient Fortresses Preserved to This Day"
Check on the map:
Distance from Southampton center - 54.6 km.
Since 1982, the historical memorial to Sir John Banks has been a National Foundation and is open for visitors. After a series of researches, it has not been possible to determine the exact date of its construction. It is apparent that the castle was built much earlier than 12th century. Their age is more than a thousand years. At present the largest part of the building is destroyed. Only the ruins recall their former size. Remarkable that the castle was under pressure the conqueror was destroyed. In 1646, the Parliament made a decision to dismantle the historic monument, whose last owner was Lady Banks. …
Read further
Arundel Castle
From the series
"Amazing Ancient Fortresses Preserved to This Day"
Check on the map:
Distance from Southampton center - 59.6 km.
The history of the castle is rich in incredible events. In the course of a few centuries Arundel has changed more than ten owners. During the civil war in the 17th century, the castle was heavily damaged. At the end of the 18th century, the 11th Duke Norfolk began the reconstruction of Arundel, whereby the castle gained finer and tighter neogothic features. The active reconstruction of the castle lasted in the Victorian era, so the monument is invaluable from an architectural point of view. In 1846, the Queen Victoria visited the castle and spent a few days in the magnificent rooms. …
Read further
City tours, excursions and tickets in Southampton and surroundings
Photos of Southampton
Services search (pharmacy, police, parking, banks) on Southampton map
Tips for the cities around Southampton
Travelling to Southampton - advices and tips. What should be provisioned in advance, the rules you might want to follow, and the things you better avoid doing in Southampton. We help you to make your trip smooth and easy, with no unexpected surprises.