Maps of cities and regions of Turkey
Additional maps of Turkey
Unique points of interest in Turkey
Gobekli Tepe
From the series
"The Most Mysterious Constructions of the Planet"
Not far from the border with Syria in Turkey is the place Göbekli Tepe, which became known world-wide the megalithic circles. Each circle reminds a little of Stonehenge, but the circles of Göbekli Tepe were erected about a thousand years before Stonehenge. The purpose of the voyage is just as inexplicable as the way of constructing these giant plants.
The megalithic structures were discovered by archaeologists under the direction of Klaus Schmidt. The excavations in this area began in 1994. Besides the mysterious circles, the scholars have also found the ruins of the ancient temples and the other buildings whose age is about 12 thousand years. The archaeological excavations in Göbekli Tepe have been going on for more than ten years. So far, scientists have discovered only a small …
Read all
Asansor Elevator
From the series
"Top 16 Most Exotic Elevators and Lifts in the World"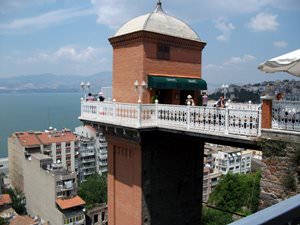 The Turkish city of Izmir has the landmark lift - Asansör. The elevator is located in the city district of Konak and is one of the most striking urban sights. The history of the construction of this elevator, opened in 1907, is very interesting. The lift was built on the initiative of one of the rich local traders who wanted to connect the Karatash quarters with the summit of the hillside.
With the support of his friend banker, the dealer began the construction of a wonderful tower lift, with which he planned to transport the goods delivered by the ships. Although the Asansör elevator has long since lost its original meaning, it is still used today for the intended use. Most passengers of the lift are the tourists. On the hill top are many interesting tourist attractions.
There is …
Read all
All unique sightseeing Turkey

Fantastic City Tours and Excursions in Turkey
Country maps

Expo 2020 in Dubai Was Visited by More Than 7 Million Visitors
If you haven't visited this event yet, there is still time to book a hotel in Dubai because Expo 2020 Dubai runs until 31 March 2022. People who are unable to visit the emirate can make a virtual tour on the Expo 2020 website. By the way, the virtual visitation has already reached 31.6 million by the end of December.
Read this
29.03.2023
Interactive maps of hiking and biking routes in Turkey
1. You can zoom in/out using your mouse wheel, as well as move the map of Turkey with your mouse.
2. This interactive map presents two modes: 'Biking Routes' and 'Hiking Routes'. Use the '+' button on the map to switch between them.
Railway and landscape maps of Turkey
This Turkey map has two modes: 'Railway Network' and 'Landscape & Rural Map'. Use the '+' button on the map to navigate.
Maps of cities and regions of Turkey