Preparing your trip to Linz: advices & hints - things to do and to obey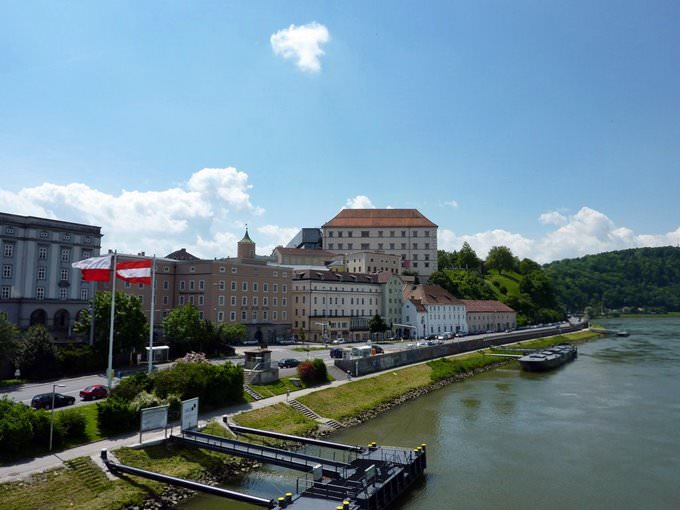 1.
Gourmets should definitely order the Linzer cake in one of local ethnic restaurants. The recipe of this unique dessert was created over 300 years ago, and now chefs prepare the cake in full compliance with all the requirements. The taste of this treat is just amazing.
2. The main tourist center of the city is the Linz City Tourist Board located next to the Hauptplatz train station. The center serves its customers daily. You can take booklets describing sights and a city map, as well as learn about upcoming cultural events and book tickets in the tourist office.
3. The high tourist season is from May to October. At this time, the most favorable weather prevails. The temperature rarely drops below 20 degrees Celsius, and rains are rare. Travelers who expect to visit Linz at this time are advised to book a room in advance.
4. Public transport in Linz is represented with an extensive network of trams and buses. Tickets have to be bought in advance; they are sold at stands at bus stops and tobacco shops. The cost of a ticket for a single journey is 1.6 euros; paying 3.2 euros you can buy a ticket for a single day, and a ticket for a week will cost 10.7 euros.
5.
Tourists who expect to see landmarks situated not only in the city, but also in the surrounding area, are recommended to rent a car. Avis, Denzel Drive, Hertz and LaudaMotion are the most popular and reputable centers. The latest rental center is located near the Hauptplatz train station and has the most attractive prices. Copyright www.orangesmile.com
6. Bike remains a favorite mode of transport of local residents. Travelers can rent a two-wheeled transport too; the daily rental cost is about 10 euros. Donau Touristik on Lederergasse street is considered to be the most attractive rental center.
7. Going out for shopping it isn't necessary to take large sums of cash. You can pay with a credit card almost in every shop. Cash would be useful for those who want to shop at open markets and small shops located away from the city center. Restaurants also accept credit cards.
There is a huge range of dining places in Linz. Many famous restaurants are serving customers for more than a dozen years and are known far beyond the borders of the city. The charming …
Open
8.
In restaurants and cafes it's customary to leave a tip, the size of which depends on the place. In the prestigious restaurant tip is usually included in the total amount of the bill. In the average dining place tip is at least 10% of the order, and in the smaller budget restaurants and cafes 5% of the order would be enough.
Preparing your trip to Linz: advices & hints - things to do and to obey You can re-publish this content with mandatory attribution: direct and active hyperlink to
www.orangesmile.com
.
City tours, excursions and tickets in Linz and surroundings
Austria: travelling advices
It's not accepted to grab an Austrian taxi on the street by waving a hand. It is usually called by the phone or is searched on special parking lots equipped with the appropriate signs. It is better to write down several phone numbers, so you won't waste time searching.
The cost of a taxi ride is calculated according to the meter, plus 2.5 Euro for loading. Tipping is optional, but if you want to, you can add a small amount to the check.
In hotels and restaurants, tips are quite common. It's usually enough to leave 5-10% of the order, because the service is already included in the bill.
For convenient transportation, you can use car rental services. You can rent a car in Vienna for about 10 euros a week. To do this, you will need a credit card and a valid international driving license. The driver must be at least 21 years old. …
Open
Photos of Linz
Services search (pharmacy, police, parking, banks) on Linz map
Tips for the cities around Linz
Travelling to Linz - advices and tips. What should be provisioned in advance, the rules you might want to follow, and the things you better avoid doing in Linz. We help you to make your trip smooth and easy, with no unexpected surprises.