Preparing your trip to Graz: advices & hints - things to do and to obey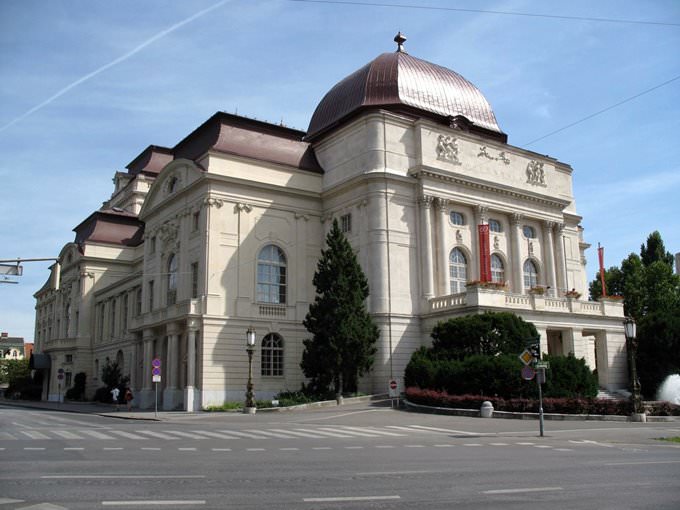 1.
You will find many car rental offices in Graz. In order to rent a car, you will need a driving license of the international standard and a credit card with the required amount of collateral in the account. Travellers are recommended to use the services of firms that are located near the railway station and airport.
2. All the taxis work in accordance with a unified tariff system, so taxi rates can only be changed depending on the time of day. Some firms charge an additional fee for luggage. Travellers who expect to make taxi rides outside the city should negotiate the cost of a ride with taxi drivers in advance.
3. The most beneficial way to make phone calls is to use public pay phones, which can be found close to all government institutions and shopping centers. They are operated by special plastic cards or coins. The calls by such phones made from 8:00 to 18:00 will be the cheapest.
4. Money can be easily exchanged at any bank or post office. While exchanging your money, do not forget to pay attention not only to the exchange rate, but also to the size of commission charged. Different establishments can charge significantly different commissions.
5.
Banks and other government agencies usually serve clients from 8:00 to 15:00. Many establishments close for a small lunch break during the daytime. Thursday is considered a long working day, on which all the facilities are open until 17:30. Saturday and Sunday are days off. Copyright www.orangesmile.com
6. Travellers are not obliged to leave tips in restaurants and cafes, but they are free to leave a small monetary reward to a waiter for good service. A tip of 5% of the total cost will be enough. In luxury restaurants service charges may be already included in the bill.
7. The majority of shops and shopping centers open at 8:00 and work until 18:30. Some shops may be closed on Saturday. Large shopping malls can work seven days a week and accept visitors until late at night.
Graz has prepared a rich program full of excursions for its guests. Travelers should definitely not forget to visit Armoury Museum. The beautiful museum, which was one of the largest …
Open
8.
Tobacco products are usually very expensive in Graz and can be bought only in special vending machines and kiosks with Tabak Trafik mark. Stores located next to hotel complexes usually have the highest prices for tobacco and alcohol.
9.
August in considered the hottest month. As a rule, the temperature is over 30 degrees almost every day. Therefore, during this period travelers who expect to devote much time to excursions and walks in the city should refrain from visiting Graz.
Preparing your trip to Graz: advices & hints - things to do and to obey You can re-publish this content with mandatory attribution: direct and active hyperlink to
www.orangesmile.com
.
What to visit being in Graz - unique sights
Aiola Island
From the series
"The Most Unusual and Strange Bridges on Earth"
Check on the map:
Distance from Graz center - 1 km.
It is a location of the popular restaurant, as well as the excellent viewing platforms and even the special beach areas, where you can sunbathe in the warm weather, for the visitors on the bridge. The strange bridge at the river Mur was opened in 2003. The author of her design was the architect from New York Vito Acconci. …
Read further
Stairs to Schlossberg
From the series
"Furious Footways Around the World That Make You Dizzy"
Check on the map:
Distance from Graz center - 1.5 km.
In recent years, the attraction of Graz has become incredibly popular among tourists. Especially for guests of the city an elevator has been built next to the steep staircase. It must be emphasized that the staircase itself is also a prominent historical sight and was built almost simultaneously with the clock tower. Today, it is framed with beautiful carved stone walls. The ascent on the stairs is absolutely safe and takes about half an hour. On some routes excellent, comfortable viewing platforms have been equipped. …
Read further
City tours, excursions and tickets in Graz and surroundings
Photos of Graz
Services search (pharmacy, police, parking, banks) on Graz map
Tips for the cities around Graz
Travelling to Graz - advices and tips. What should be provisioned in advance, the rules you might want to follow, and the things you better avoid doing in Graz. We help you to make your trip smooth and easy, with no unexpected surprises.