Preparing your trip to Salzburg: advices & hints - things to do and to obey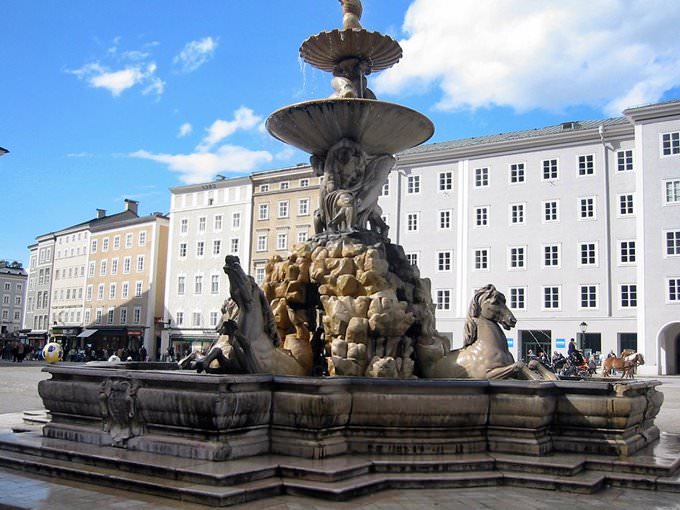 1.
The best time to visit the city is during warm months of a year. It's quite cold in Salzburg in winter, and this fact can prevent you from enjoying various excursions and entertainments.
2. There is a well-developed network of trolleybuses and buses in the city. You can easily get to any street you're interested in by using public transport.
3. Tickets for public transport can be purchased at any tobacco shop - here they are the cheapest.
4. The city's taxi is quite inexpensive, but rates may rise in the evening. It is better to call to a special service and get a taxi to a restaurant or a hotel as "catching" a free taxi on the road will be quite difficult.
5.
Bike remains a very popular vehicle among locals and tourists as by using it you can freely roam around the city. Top Bike is considered the best bike rental office. Copyright www.orangesmile.com
6. The tourists, who will rent a bike, need to watch it carefully. Don't leave it unattended on the streets of the city as the vehicle can be stolen. Each bike is provided with a special chain and a combination lock that will help you to protect your two-wheeled friend from thieves.
7. Local chocolate remains a popular souvenir that tourists usually bring from Salzburg. During the time of trade fairs you can also purchase beautiful decorations for your home.
There are many interesting places and landmarks in Salzburg that travelers with children should not forget to visit. House of Nature is one of these places. It's an incredibly …
Open
8.
In order to make your travel more convenient, you can buy a city map and a schedule of all public transport routes. As a rule, they are given for free in special kiosks at the train station.
9.
Those travellers, who feel there are not enough attractions in Salzburg, are advised to make an excursion to Vienna. Each day numerous sightseeing buses leave Salzburg for the capital. You can also get to Vienna independently by train.
Preparing your trip to Salzburg: advices & hints - things to do and to obey You can re-publish this content with mandatory attribution: direct and active hyperlink to
www.orangesmile.com
.
What to visit being in Salzburg - unique sights
Eisriesenwelt
From the series
"The most mysterious geological formations on the planet"
Check on the map:
Distance from Salzburg center - 35 km.
The discoverer of the cave was Australian naturalist Anton Posselt; he has made this unique discovery in 1879. The cave is open to visit only from early May to late October. Even in summer, visitors have to wear a winter outfit. The cave is equipped with comfortable wooden walkways and platforms from which you can admire the picturesque view over ice sculptures. Before entering the cave visitors are warned that nobody can take pictures inside, but some neat-handed tourists still manage to make some spectacular photos of this amazing place. …
Read further
Hallstatt Village
From the series
"Small flamboyant towns painted with Van Gogh colors"
Check on the map:
Distance from Salzburg center - 53 km.
With regard to the available historical data, the first mentions of the village belong to the 14th century. The town is situated away from the other settlements. Until the early 20th century, it was virtually impossible to get to it. For this reason, very little is known about the medieval history of the town. In many ways, the settlement has become famous thanks to its salt mines. …
Read further
City tours, excursions and tickets in Salzburg and surroundings
Photos of Salzburg
Services search (pharmacy, police, parking, banks) on Salzburg map
Tips for the cities around Salzburg
Travelling to Salzburg - advices and tips. What should be provisioned in advance, the rules you might want to follow, and the things you better avoid doing in Salzburg. We help you to make your trip smooth and easy, with no unexpected surprises.