City break in Linz. Active leisure ideas for Linz - attractions, recreation and nightlife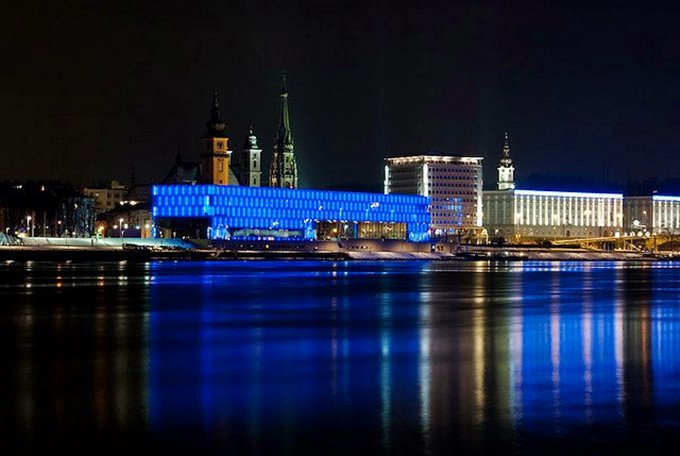 In addition to a large spectrum of attractions, Linz boasts an abundance of entertainment options. Linz is especially popular among fans of shopping. There are some major shopping streets in the city. The main shopping street is Landstrase, where you can find high-end boutiques and perfume shops, jewelry stores, souvenir and antique shops. The large Arkade shopping center is situated there; it serves clients on weekdays. Different shops can be found there, including supermarkets, clothing stores, shops with toys and household appliances.
The main attraction of Linz is the ancient castle built in the 13th century. First fortifications had existed for only 200 years; in 1477 by the order of Frederick III the castle was …
Open
Flohmarkte is the most famous flea market of Linz; it is located on the square in front of the New Town Hall. Vendors offer to acquire the most incredible products; you can find real antiques and antique works of art there. Among shopping centers Plus City also points out. It has an excellent supermarket, as well as a huge amount of clothing and shoe stores for all tastes.
Those who prefer to devote time to sports entertainment are recommended to go to the Swingolf Linz golf center. It will please both experienced golfers and beginners, who would learn the game basics in a couple of lessons. Swingolf Linz center is located in a short drive from the city center. It features a well-developed infrastructure. The perfect place for a family holiday is the zoo, which is home to eight hundred animals. Its inhabitants are brought from different parts of the world; they live in beautiful open-air cages that resemble their natural habitat. Copyright www.orangesmile.com
1. Gourmets should definitely order the Linzer cake in one of local ethnic restaurants. The recipe of this unique dessert was created over 300 years ago, and now chefs prepare the cake in …
Open
Another interesting adventure for a whole family is an underground train going through Pöstlingberg mountain. Train route passes through intricate tunnels; dwarfs are considered the main inhabitants of these places. Tunnels are beautifully decorated and feature spectacular illuminations, so the usual train tour would become a real trip to the magical land. Travelers who like modern music and can't rest without a disco are sure to enjoy the Lennox night club. Its entertainment options are diverse, and the range of drinks in the bar is enormous. Visitors can stay in the cozy dining area or go to a colorful dance floor.
This guide on active recreation and leisure in Linz is protected by the copyright law. You can re-publish this content with mandatory attribution: direct and active hyperlink to
www.orangesmile.com
.
City tours, excursions and tickets in Linz and surroundings
Recommended places for active recreation and leisure in Linz
Alte Welt
Where: Hauptplazt 4, Tel, Linz; Telephone: +43 (0)732/770053;
Ziza's Disco-bar
Where: Hauptstrasse 12, Linz;
Smaragd
Where: Altstadt 2, Linz;
Strom
Where: Kirchengasse, Linz;
mausefalle
Where: Wegscheiderstraße 3 4020 Linz, Linz; Telephone: +43(0)732.380 888; Metro: Tram 1 or 3;
Reference information
National and city parks around Linz
♥ National Park 'Kalkalpen' , 46.3 km from the center.
On the map
Photo
♥ Nature Park 'Raab' , 48.3 km from the center.
On the map
Photo
♥ Nature Park 'Nordwald' , 51.4 km from the center.
On the map
Photo
♥ Nature Park 'Buchenberg' , 51.9 km from the center.
On the map
Photo
♥ Nature Park 'Naturpark Attersee Traunsee' , 60.7 km from the center.
On the map
Photo
Amusement parks near Linz
♥ Amusement park 'Jagdmärchenpark Hirschalm' Unterweißenbach, 39.8 km from the center.
On the map
Photo
♥ Amusement park 'Erlebnispark Strasswalchen' Strasswalchen, 83.7 km from the center.
On the map
Photo
♥ Amusement park 'Wild und Erlebnispark' Mautern in Steiermark, 108.5 km from the center.
On the map
Photo
Water attractions around Linz
♥ Water park 'Vodní ráj Jihlava' , 154.7 km from the center.
On the map
Photo
Sites around Linz from our surveys on extreme Earth places
Castle Rozmberk
From the series
"The Most Mysterious Buildings (Houses, Palaces, Castles) in the World"
Check on the map:
Distance from Linz center - 40.3 km.
The Czech Republic has also a lot of amazing mystical symbols, including the beautiful Castle Rožmberk, which was built in the 13th century. The fortress bears the name of its founders. According to one legend, spirit of Perchta, the daughter of Ulrich Rosenberg, lives there. When the girl was 20 years old, her father decided to marry her to a nobleman Jan Liechtenstein. Perchta many years lived in misery eating the dust from her abusive husband, his mother and sisters. …
Read further
Photogallery of picturesque Linz
Search for active leisure and attraction spots on Linz map
City break ideas for neighbours of Linz
Guide to your best city break in Linz - popular places for recreation and leisure. Things to do during the day in Linz - attractions, parks, beaches, aquaparks, racing tracks, biking trails or waterski. Recommendations (with addresses, phone numbers and links) where to spend your time in the evening (bars, discos, clubs, etc.). We share some good ideas and the question 'What to do in Linz?' disappears immediately.