Colors of Linz - traditions, festivals, mentality and lifestyle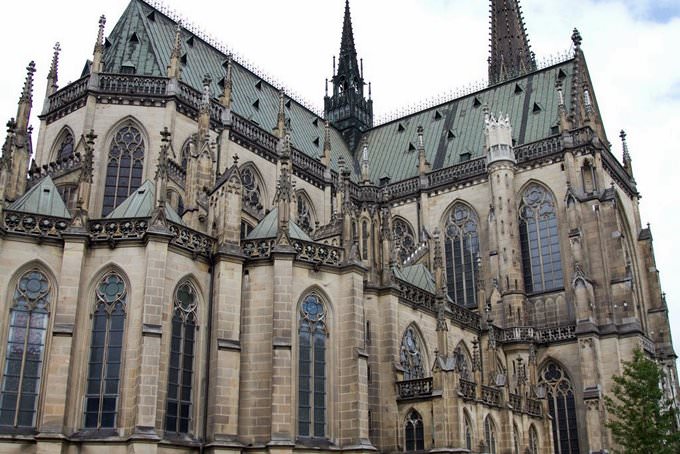 For more than twenty years Linz has been a permanent venue for the world's biggest festival of street art. Pflasterspektakel Festival takes place in the second half of July. For three days this picturesque city turns into a huge theater stage; Linz drowns in atmosphere of euphoria and fun. The program of the colorful festival is very diverse; street performers, musicians, dancers, poets, acrobats, clowns and artists show their talents to an audience. The main distinguishing feature of the event is that all performances involve an audience directly. Artists are sure to engage gazers, so anyone can shine on the stage during the festival.
The main attraction of Linz is the ancient castle built in the 13th century. First fortifications had existed for only 200 years; in 1477 by the order of Frederick III the castle was …
Open
Theatrical scenes are usually located in the heart of the city; in recent years, at least ten of them were arranged. Therefore, attenders can watch multiple performances. Totally there are about forty venues for performances in Linz, they can be found in virtually every area. The holiday program is planned in such a way that the audience has an opportunity to visit as many interesting events as possible.
According to the tradition, acrobats, clowns and jugglers entertain visitors in the morning hours; exciting recreational activities for children, colorful fairs and cooking classes are held. After 2:00 pm theater and music shows begin. Colorful concerts and performances usually don't end before midnight. During three days, about five hundred different events and performances are held in Linz; the program of the festival is very intense. In order not to miss anything interesting everyone is offered to buy special programs with a schedule of performances before start of the festival. Copyright www.orangesmile.com
1. Gourmets should definitely order the Linzer cake in one of local ethnic restaurants. The recipe of this unique dessert was created over 300 years ago, and now chefs prepare the cake in …
Open
Another interesting holiday appreciated by music fans is Cloud of Sounds. It takes place in September; musicians from around the world arrive at this festival. There are also quite unusual events in Linz with Festival Ars Electronica among them. As you may suppose, this festival is dedicated to electronic arts. Surprisingly, the non-standard vision of beauty is embodied in many different forms, including electronic music, computer games and even special types of painting and graphic art.
This guide to traditions and festivals in Linz is protected by the copyright law. You can re-publish this content with mandatory attribution: direct and active hyperlink to
www.orangesmile.com
.
Colors of Linz in photos
Search for popular touristic sites on Linz map
Traditions and festivals in cities around Linz
Cityguide on traditions, mentality and lifestyle of people in Linz. Learn the best periods to visit Linz to discover its soul - authentic festivals, events and celebrations. We will also reveal the interesting habits, attitude towards the world and to tourists in Linz.