Preparing your trip to Vienna: advices & hints - things to do and to obey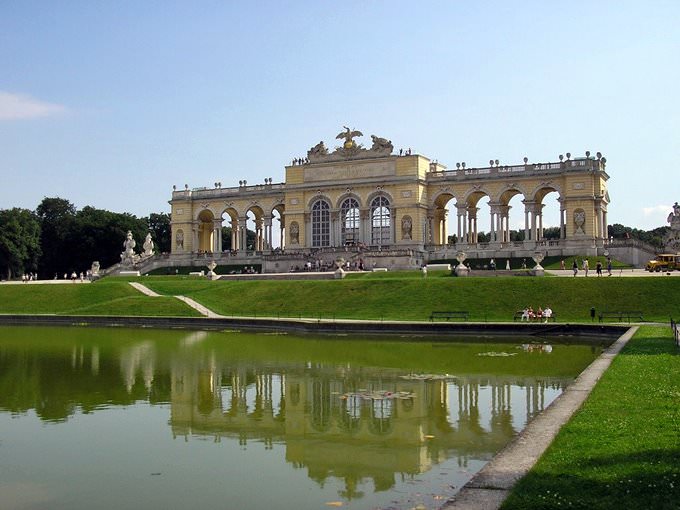 1.
The public transport system is very well developed here. Trams and buses work from early in the morning until midnight. After midnight you will see special night buses on main streets of the city.
2. Taxis are rather cheap in Vienna, but "catching" it on the streets of the city is simply impossible. It is better to call a car to a restaurant or a hotel. You can also take a taxi in one of special sites.
3. The majority of shops and shopping centers are open until 18:00. Shops located near railway stations work until 23:00.
4. Tobacco products can be purchased in special stores and kiosks only.
5.
Leaving tips in local restaurants is customary. The usual size of tips is 5 - 10% of the total bill. Leaving tips in summer cafes and small restaurants is not necessary. You can also leave a monetary reward to taxi drivers and hotel employees, which should be not less than 1.5 Euros. Copyright www.orangesmile.com
6. Anyone can rent a car in Vienna. For this purpose it is enough to have a credit card by any bank and an international driver's license. A person, who rents a car, should be at least 21 years old; some brands of cars are allowed for rent only to persons aged 23 or older.
7. Banks are the best place to exchange currency as they usually offer the most favorable rate. On Thursdays the majority of banks have reduced working hours, so they are closed for an hour and a half earlier than usual.
The history of Vienna is more than three thousand years. During the reign of the Habsburgs the city became the capital, and its imperial elegance is the legacy of the dynasty. Vienna is a …
Open
8.
Tourists, who are used to save on accommodations, are recommended to visit Vienna during the period from July to September. At this time of a year special campuses named Studentenheim are opened in the city. Here guests will be provided with not only comfortable accommodations, but also with low-cost food – there is a special dining named Mensa on the territory of each campus.
Preparing your trip to Vienna: advices & hints - things to do and to obey You can re-publish this content with mandatory attribution: direct and active hyperlink to
www.orangesmile.com
.
What to visit being in Vienna - unique sights
Seegrotte
From the series
"The scariest mines in the world"
Check on the map:
Distance from Vienna center - 15 km.
After 60 years, when the field of the mine was flooded, an amazingly beautiful lake of impressive scale has eventually formed there. During the World War II, the abandoned mine was used to store precious historical relics, so locals had to pump all the water out of the caves. However, they couldn't overcome the forces of nature and eventually mines were flooded again. Every year, this amazing attraction is visited by more than 250,000 people. Tourists are offered to stroll through the maze of tunnels and have a wonderful boat ride along the huge underground lake. …
Read further
Flower Clock in Vienna
From the series
"Enchanting flower clocks built by humans"
Check on the map:
Distance from Vienna center - 13.7 km.
Each year, the flower clock in Vienna looks special. Thanks to the large number of visitors in the park, it's always drawing attention. When designing the dial, florists consider not only colorful composition, but its volume too. All the plants are carefully selected not only by color, but also by height. …
Read further
Toilet of Modern Art
From the series
"Public toilets, who makes it extravagant"
Check on the map:
Distance from Vienna center - 2.3 km.
The interior of the toilet reminds of the gallery of contemporary art with a multitude of colorful mosaics and paintings, painted washbasins and toilet blocks. On the walls of the toilet you can see the magnificent photos with distinctive sights of Vienna, as well as the interesting mosaics are composed of colorful tiles. …
Read further
City tours, excursions and tickets in Vienna and surroundings
Photos of Vienna
Services search (pharmacy, police, parking, banks) on Vienna map
Tips for the cities around Vienna
Travelling to Vienna - advices and tips. What should be provisioned in advance, the rules you might want to follow, and the things you better avoid doing in Vienna. We help you to make your trip smooth and easy, with no unexpected surprises.