Preparing your trip to Brno: advices & hints - things to do and to obey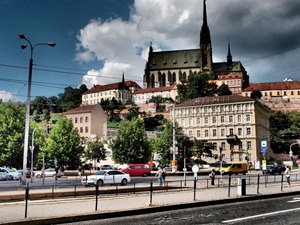 1.
leaving tips in restaurants and bars is not obligatory, but you can thank an obliging waiter by leaving a cash reward of $ 5 - 10% of the total bill. Do not forget to leave tips to taxi drivers. In this case it's enough to round the due sum up to the nearest convenient amount.
2. Exchanging currency is recommended in large state-owned banks, such as Komercni banka, Zivnostenska banka and Ceska sporitelna. They offer the most favorable exchange rate. Travelers are recommended to use the services of private offices and exchange offices in extreme cases only. Quite often they attract clients by favorable exchange rates, but charge a very high commission for the service.
3. Large restaurants, shopping centers and gas stations accept payments by credit cards of international standard. Therefore, there's no need to carry a large sum of cash with you.
4. Visitors should be aware of pickpockets in popular public places. It is better not to put valuable items to your pockets. When you walk in a market or make a ride in public transport, camcorders and cameras shouldn't be worn on a strap. It is better to put them into a bag.
5.
Most government agencies and shops are open from Monday to Friday. Saturday is usually a short working day, and Sunday is a day off. Banks start working from 8:00 am and serve their customers to 16:30. Copyright www.orangesmile.com
6. Fans of nightlife should keep in mind that most of the bars are closed at 23:00. Only several night clubs and discos work until late at night.
7. Any violation of public order is due to heavy fines in Brno. Disposing of waste is possible only in special bins. There are specially designated places for picnic in the parks of the city. You cannot have a picnic outside them.
Among Brno hotels highly appreciated by loving couples Penzion Janka deserves special attention. This lovely guesthouse is located in a beautiful garden and offers a choice of 7 individually …
Open
8.
Smokers should pay attention on prohibiting signs. You will find special areas for smokers close to all restaurants, shopping and entertainment centers.
9. Local motorists and pedestrians are distinguished by good knowledge and careful following of traffic rules. Visitors should also respect these rules.
10.
You can rent a car in one of numerous car rental agencies throughout the city. The age of a renter must be at least 23 years. In order to rent a car, travelers may need a driving license of the international standard and collateral, the amount of which depends on the brand of the car rented.

Preparing your trip to Brno: advices & hints - things to do and to obey You can re-publish this content with mandatory attribution: direct and active hyperlink to
www.orangesmile.com
.
City tours, excursions and tickets in Brno and surroundings
Czech Republic: travelling advices

8. Traveling by car, park it only in guarded parking lots - theft from cars parked in the streets is very common in the Czech Republic.
9. Leaving a rented apartment or hotel room, it is important to make sure that the doors are locked, as burglaries are not uncommon here, especially when it comes to rooms of tourists.
10. One should always carry a handkerchief or a pack of paper handkerchiefs: Sniffing in public places is considered rude and annoying while blowing nose is much more acceptable. Before sneezing, turn away from people and cover your mouth.
11. It is important to avoid appearing at events - formal and informal - without an invitation. This is considered a manifestation of arrogance and bad manners. …
Open

Car rental on OrangeSmile.com

Saudi Arabia to Open 38 Hotels in Diriyah
Diriyah is one of the first mega projects in Saudi Arabia. Hotels and other infrastructure will start opening next year, and all works are expected to end in 2026. The first 18 restaurants in Bujairi Terrace will start operating already in early 2022.
Read this
29.09.2023
Photos of Brno
Services search (pharmacy, police, parking, banks) on Brno map
Tips for the cities around Brno
Travelling to Brno - advices and tips. What should be provisioned in advance, the rules you might want to follow, and the things you better avoid doing in Brno. We help you to make your trip smooth and easy, with no unexpected surprises.