Family holidays with children in Romania - attractions and entertainment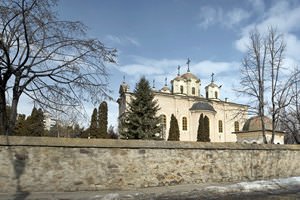 Fans of active sports will appreciate the ski resorts in Brasov, Sinai and Pridyale. Modern ski tracks for all levels of training will allow safe descent even to the smallest skiers. Also, most resorts are equipped with bobsleigh trails. Older children will prefer mountaineering. Ski resorts are open to visitors from December to March, providing couples with children the opportunity to spend an unforgettable Christmas in the company of their loved ones. Qualified instructors equipped with safe and modern equipment will guarantee you a quiet vacation filled with only positive emotions. The famous Romanian cuisine will please family members with hearty dishes after a long active recreation.
Monuments and architectural objects, notable for the history and culture of the country. …
Read further
Fans of more relaxed entertainment can take advantage of the numerous bicycle routes laid on the territories of Romanian cities. In most cases, roads with a small stream of cars are used for bicycle trails, so vacationers with children do not have to worry about the safety of the kids. High-speed mode in Romania requires driving a car no faster than 50 kilometers per hour within populated areas. Therefore, traffic in the country is suitable for amateur bicycle riders.
Lovers and admirers of the beauty of a leisure stroll can visit the National Parks of Romania, the most famous of which is located in the Bicaz gorge. A diverse fauna, among which you will find Roe Deer, Owls, Wolves and even Bears, will give children unforgettable impressions. Security and escort service are available to ensure a safe passage through the territory of the reserve without any incident. Visiting the Castle of Dracula will allow you to plunge into the atmosphere of knight Castles richly decorated with medieval vampire attributes. Teenagers that are fond of mysticism and medieval aesthetics will be pleased with the visit. An extensive sightseeing tour is offered for more grownup and serious family members. It is presented in the Castle in several languages. Copyright www.orangesmile.com
A popular European resort destination, Romania never ceases to attract tourists with its beautiful beaches, picturesque nature and wide choice of …
Read further
Families with teenagers will appreciate Bucharest; full of museums and nightclubs for every taste and purse. Joint excursions and visits to restaurants with authentic Romanian cuisine will be complemented by cheerful parties in local bars with a variety of cocktails and a wide collection of music. Travelers with newborn babies can enjoy quiet walks in the city park of Bucharest which is sure to please guests with the transparent smoothness of the lake, and the townspeople leisurely strolling along the alleys.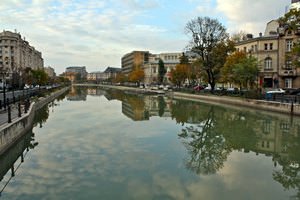 A gem for children's recreation is a Rope Park located in Brasov. Its huge territory broken into a few tracks of different levels of complexity will give guests unforgettable adventures. There are safe routes at low altitude equipped with a safety system for the youngest visitors. Staffs or professional instructors who are ready to insure the babies on any dangerous attraction are at the service of guests. Romania is also famous for its Water Parks which are divided into zones of active recreation and relaxation. Parents can visit relaxing grottos, therapy sessions and whirlpools. Children will love the high water slides, sand stadiums for volleyball and well-equipped football fields.
Romania's rich history is reflected in her traditional cuisine. The food menu of this people takes its influence from the Slavic, Hungarian, and …
Read further
Noisy and cheerful families are encouraged to participate in at least one out of the many music festivals that are held in Romania throughout the year. From February to September, the country holds lavish celebrations dedicated to national and religious holidays. Bright and elegant costumes, delicious traditional food, folk songs and festivities that last until the morning are sure to provide excitement. No one will be bored.

This article about vactions in Romania with children is protected by the copyright law. You can re-use the content, but only under the condition of placement of an active link to
www.orangesmile.com
.
Fantastic City Tours and Excursions in Romania
Romania by photographers
Top cities of Romania for children
Map of Romania cities for family trip with kids