Preparing your trip to Tirol: advices & hints - things to do and to obey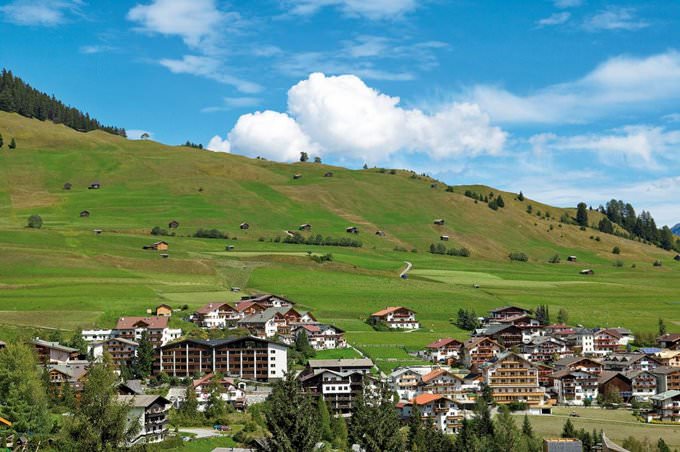 1. You can comfortably travel through the region not only by rail, but also by bus. Tram running along very scenic places is available to visitors of Innsbruck.
2. Given that the local highway passes through difficult mountainous areas, some of them may be closed in winter. Tourists going for a trip by car should definitely clarify available routes. Be sure to travel around alpine areas only by car equipped with tire chains.
3. The most profitable way to make calls to other cities and countries remain street payphones. They are installed on every busy street and near important tourist attractions. Phone cards can be purchased in any tobacco shop or post office.
4. Local hotels differ with quite high prices; seasoned travelers recommend paying attention to mid-priced accommodation. Three-star hotels offer guests a wide range of services and are often located in a very attractive area.
5. In addition to numerous hotels, there is a huge selection of individual chalets and apartments available for travelers. They can be perfect places to stay for those traveling as a great company, as it's very profitable to rent an apartment. Copyright www.orangesmile.com
6. Individual catering helps to save considerably. All popular resort areas offer tourists a decent selection of food shops where you can buy great products at attractive prices.
7. It's worth to visit one of the local tourist centers even you have already been to Tirol. The fact is that you can learn about gastronomic events and other interesting tour programs there. You also can get all the information on current promotions and discounts.
Interesting culinary traditions represent a vast part of the local culture; Tirol never ceases to attract fans of gastronomic tourism. For many centuries, is has been producing a magnificent …
Open
8. Tourists are recommended to acquire local cheese and snaps exclusively in specialty stores. They provide a huge selection of high quality products and offer customers to taste interesting varieties of items sold. Local markets that usually work on weekends are amazing too.
Preparing your trip to Tirol: advices & hints - things to do and to obey You can re-publish this content with mandatory attribution: direct and active hyperlink to
www.orangesmile.com
.
City tours, excursions and tickets in Tirol and surroundings
Austria: travelling advices
The cost of a taxi ride is calculated according to the meter, plus 2.5 Euro for loading. Tipping is optional, but if you want to, you can add a small amount to the check.
In hotels and restaurants, tips are quite common. It's usually enough to leave 5-10% of the order, because the service is already included in the bill.
For convenient transportation, you can use car rental services. You can rent a car in Vienna for about 10 euros a week. To do this, you will need a credit card and a valid international driving license. The driver must be at least 21 years old.
When traveling by car, you need to remember that most parking lots are paid. Nevertheless, there are zones of short-term parking marked with special signs. At gas stations, you can buy paper parking disks, which you need to put under the wipers, so that the police will have no complaints. …
Open
Photos of Tirol
Services search (pharmacy, police, parking, banks) on Tirol map
Tips for the cities around Tirol
Travelling to Tirol - advices and tips. What should be provisioned in advance, the rules you might want to follow, and the things you better avoid doing in Tirol. We help you to make your trip smooth and easy, with no unexpected surprises.