Culture of Brno. Places to visit - old town, temples, theaters, museums and palaces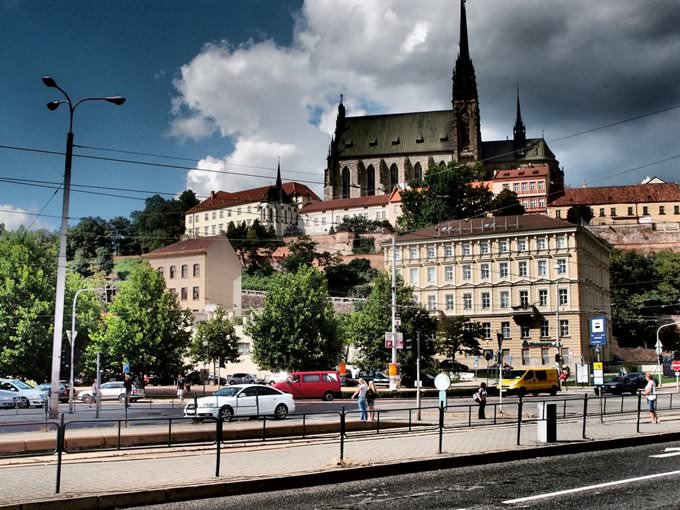 Brno offers its guests to visit numerous attractions of the city. Here you will find many interesting and exciting excursion routes. Spielberg Castle is, without a doubt, an important historical object. The beautiful building made in the baroque style is located on a hill. Nowadays the beautiful castle hosts the exhibition of Historical Museum, which tells visitors about the most important events in the history of Brno. The past of the castle is rather grim and dark. Until 1858 it remained the main prison of the Austrian Empire. Here were languished freethinkers, who had been brought to the castle from many different countries.
Brno offers its guests to visit a great number of restaurants and cafes. They will surprise visitors not only by the largest choice of food and versatility of culinary directions, but also …
Open
Church of St. Peter and Paul is one more interesting destination of excursions. The first temple on the site of the modern church was built in the 12th century. Right after the opening a crypt was transported to the church. Nowadays the crypt is known as the main religious artifact of the church. The tower of the church is the location of an old clock. There is also an interesting story connected with this clock. Every day the clock alarms the noon exactly one hour earlier. This custom is the memory of an important event that took place in 1645, when the church bell ringer noticed Swedish invaders on the outskirts of the city. He started ringing the bell and his alert warned the townspeople. The city was saved thanks to his wit and attention.
Freedom Square is a perfect place for unhurried walks. You will be amazed by beautiful old buildings located near it. Yet several centuries ago the square was the main place of meetings of merchants and artisans. Nowadays you will see cozy restaurants and cafes instead of outlets and stalls. A visit to St John's Church is an obligatory part of excursion program of any tourist. The walls of the church keep a beautiful organ, the age of which is more than one hundred years. The sight is very popular among young couples because starting from ancient times St. John has been considered the patron saint of all lovers. Copyright www.orangesmile.com
After a busy day full of sightseeing travelers can have some very nice time in one of the local clubs. In Brno you will find suitable places for rest of tired travelers and experienced …
Open
Capuchin monastery is one more striking monument of the Middle Ages. The monastery is famous for Tomb of mummies located in its territory. The monastery was built in 1651; later monks from the Capuchin Order were buried in its territory, as well as representatives of some noble families. If you are interested in natural attractions, do not forget to visit the Moravian Karst. Here travelers get a unique opportunity to ride a boat along an underground river, see caves of the wondrous beauty, as well as deep canyons and caves.
In the section below, you can get one of our excursion tickets or city discovery tours over Brno and surroundings. Our website offers 10-30% lower ticket prices, when compared to the offline purchase on the spot.
City tours, excursions and tickets in Brno and surroundings
This guide to cultural sights Brno is protected by the copyright law. You can re-publish this content with mandatory attribution: direct and active hyperlink to
www.orangesmile.com
.
What to visit during two-day excursion in Brno
Špilberk Castle (hrad Špilberk)
Where: Špilberk 1, Brno, Brno; Telephone: +420 542 123 611;
Brno City Museum – Měnínská Brána
Where: Měnínská 7, Brno, Brno; Telephone: +420 542 214 946;
The Cathedral Of St. Peter And Paul
Where: Biskupská and Petrská, Brno; Telephone: +420 543 235 030;
Capuchin Monastery And Crypt
Where: Kapucinské náměstí 5, Brno; Telephone: +420 42 213 232;
Old Town Hall (Stará radnice)
Where: Radnická ulice, Brno;
Villa Tugendhat
Where: Černopolní 45, Brno; Telephone: +420 545 212 118;
Brnenská prehrada (dam and huge reservoir)

Reference information
Cathedrals and basilicas near Brno
♥ Katedrála sv. Václava, Olomouc, 63.5 km from the center.
On the map
Photo
♥ Poutní kostel svatého Jana Nepomuckého, Žďár nad Sázavou, 65.5 km from the center.
On the map
Photo
♥ Bazilika Nanebevzetí Panny Marie a svatého Mikuláše, Žďár nad Sázavou, 65.9 km from the center.
On the map
Photo
♥ Kostel sv. Kříže, Litomyšl, 78.2 km from the center.
On the map
Photo
Photogallery of cultural heritage of Brno
Landmarks of culture on Brno map: art-galleries, monuments, palaces, etc
Excursions over cultural sights of neighbours of Brno
Culture guide to Brno. Which fascinating sights to visit once you are in Brno: temples, museums, churches, museums, theaters and castles. Recommendations (with addresses, phone numbers and links) on the places 'must visit' in Brno. Plan your own city excursion by using this page info!