Colors of Brno - traditions, festivals, mentality and lifestyle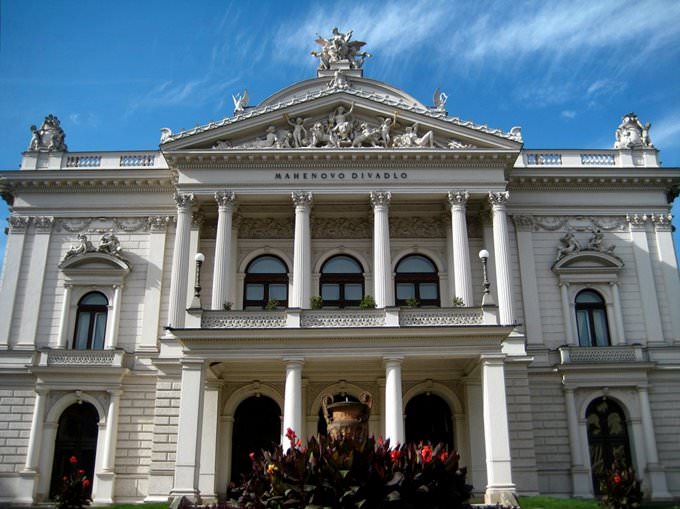 Local residents are very hospitable and friendly people. They have already got accustomed to a large number of travelers who visit Brno virtually all year round. Any citizen of the city will be surely happy to tell visitors a lot of interesting legends. Sometimes it's even hard to understand where the real history ends and begins pure fiction. The local people are practical. They try to put things in order everywhere and in everything.
A lot of entertainment centers operate in Brno. Only three zoos for vacationers with children are available, so there will definitely not be a lack of choice of entertainment here. The …
Open
While walking on the streets of the city, tourists will certainly notice how clean they are. Visitors are also asked to follow the local rules and maintain order. Please keep in mind that debris thrown in the wrong place may lead you to heavy fines. During year Brno becomes home to numerous interesting events. Each of them has its own unique traditions and customs, but there are also many similarities in these national celebrations. For example, simply no celebration is possible without a huge amount of various delicious foods and the favorite national drink - beer.
A prominent national holiday called Masopust is celebrated a week before the start of Lent. The name of the holiday is literally translated as "rejection from meat". During a week all local restaurants and cafes offer their guests an incredible amount of meat dishes. It is believed that people should eat a lot of meat in order to prepare themselves to fasting. Donuts are another symbol of the holiday. Delicious pastries can be purchased almost in all outdoor cafes. Masopust is usually accompanied with interesting fairs and carnivals, folk festivals and colorful performances. Absolutely everyone is welcome to participate in these festive activities. Copyright www.orangesmile.com
Brno offers its guests to visit a great number of restaurants and cafes. They will surprise visitors not only by the largest choice of food and versatility of culinary directions, but also …
Open
Many festivals are devoted to important historical events. For example, on May 9 is celebrated the Day of Liberation from Fascism. On this day in 1945 Nazi Germany officially surrendered. This holiday is always accompanied by solemn processions and parades. The locals praise heroes of the war and lay flowers to their graves. There are several monuments in the city, which are dedicated to the memory of the people who died during the war years. Various celebrations are also held near these monuments.
St. Barbara's Day is known as one of the most popular holidays among children. It is celebrated on December 4. Saint Barbara is also known as the patroness of artisans. All medieval masters prayed to her asking for a blessing. Nowadays these old customs have disappeared, but there are still many new and exciting traditions. For example, in this day children traditionally receive candies and toys. When darkness falls to the city, older girls tell fortune and make interesting rituals, asking St. Barbara to help them to make their cherished desires come true.
This guide to traditions and festivals in Brno is protected by the copyright law. You can re-publish this content with mandatory attribution: direct and active hyperlink to
www.orangesmile.com
.
Reference information
Cathedrals and basilicas near Brno
♥ Katedrála sv. Petra a Pavla, Brno, 2.1 km from the center.
On the map
Photo
♥ Bazilika Nanebevzetí Panny Marie, Brno, 3 km from the center.
On the map
Photo
♥ Katedrála sv. Václava, Olomouc, 63.5 km from the center.
On the map
Photo
♥ Poutní kostel svatého Jana Nepomuckého, Žďár nad Sázavou, 65.5 km from the center.
On the map
Photo
♥ Bazilika Nanebevzetí Panny Marie a svatého Mikuláše, Žďár nad Sázavou, 65.9 km from the center.
On the map
Photo
♥ Kostel sv. Kříže, Litomyšl, 78.2 km from the center.
On the map
Photo
Survived castles around Brno
♥ Castle 'Burgruine Falkenstein' , 53.4 km from the center.
On the map
Photo
City tours, excursions and tickets in Brno and surroundings
Colors of Brno in photos
Search for popular touristic sites on Brno map
Traditions and festivals in cities around Brno
Cityguide on traditions, mentality and lifestyle of people in Brno. Learn the best periods to visit Brno to discover its soul - authentic festivals, events and celebrations. We will also reveal the interesting habits, attitude towards the world and to tourists in Brno.