Preparing your trip to Bratislava: advices & hints - things to do and to obey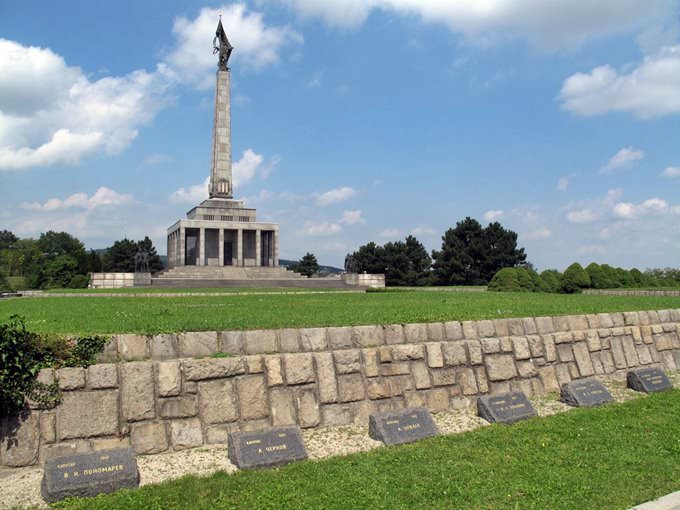 1.
The best time to visit Bratislava is the period from May to September. At this time of year the weather is most favorable. It should be noted that during summer months the city is visited by a large number of tourists, so visitors are recommended to book rooms at hotels of the city in advance.
2. The best way to exchange currency is in banks. You can also see specialized exchange offices throughout the city, but they usually provide less profitable exchange rates. Banks usually work from 9:00 to 16:00 on workdays. They may also close during a day for a small lunch break. Exchange offices are opened a little earlier, around 7:00, or they can work around the clock.
3. All major hotels, restaurants and gas stations of the city accept payments by credit cards of international standard. In order to cash traveler's checks, you will need to contact a bank or any post office of the city.
4. Travelers are free to cash out money from their credit cards in numerous ATMs around the city. Visitors are recommended to use ATMs, which are located inside shopping centers and banks.
5.
Most shops and shopping centers open from Monday to Saturday. Sunday is usually a day off. Shops usually open around 9:00 a.m. and accept visitors up to 7 - 8:00 p.m. Copyright www.orangesmile.com
6. Do not forget to leave tips in restaurants and bars of the city. They usually make up about 10% of the total order. In some large establishments tips may be included in the total bill.
7. Power supply voltage is 220 V. All hotels are equipped with standard European-style sockets. In case you need an adapter for any applicance, you can ask it in your hotel or purchase in one of specialty shops.
Local people have great respect for traditions of the past. Devotion to customs and culture of their ancestors can be easily seen in almost all spheres of life. During numerous national …
Open
8.
In order to rent a car, you will need a driver's license of an international standard, and a credit card with the required amount of collateral on account. Persons under the age of 21 year and people who received a driver's license less than a year ago may be refused to rent a car. In some locations the minimal age of a renter should be 23 years.
9. Local drivers differ by wonderful discipline, so visitors of the city should also be attentive to traffic rules. Pedestrians also need to be very careful as any violation of the rules may result in a large fine.
10.
Medical services are paid in Bratislava, so travelers are advised to make health insurance before the trip.
Preparing your trip to Bratislava: advices & hints - things to do and to obey You can re-publish this content with mandatory attribution: direct and active hyperlink to
www.orangesmile.com
.
What to visit being in Bratislava - unique sights
Praterturm
From the series
"The most thrilling roller coasters in the world"
Check on the map:
Distance from Bratislava center - 54 km.
Prater Tower is very popular among people of all ages. Importantly, the attraction isn't available to children under 6 years, as well as for those less than 120 centimeters. Those who dare to experience the carousel in action, have to consider several important tips. Before the flight, it's better to take everything out of pockets, otherwise that stuff would be lost. Wind is getting much stronger when lifting and rotating, so people, who are sensitive to drafts, are recommended to protect their nose, throat and ears. After taking these security measures, the flight at high speed and at great height will bring positive emotions. …
Read further
Flower Clock in Vienna
From the series
"Enchanting flower clocks built by humans"
Check on the map:
Distance from Bratislava center - 66.3 km.
Tourists tend to admire the flower clock not because of the complexity of its mechanism or even scale, but because of its spectacular appearance. The clock in Vienna can be definitely called one of the most marvelous in the world. It's located in the city park, near the concert hall called Kursalon. The most spectacular and exotic flowers are used to compose the clock. Locals and visitors can enjoy the amazing work of the landscape art only during the warmer months. …
Read further
Seegrotte
From the series
"The scariest mines in the world"
Check on the map:
Distance from Bratislava center - 64.2 km.
The Austrian town of Hallstatt can boast not only one of the most mysterious and frightening mines in the world, but also a unique natural attraction, the largest underground lake in Europe. The lake and the mine wear one name – Zeegrotte. This unique object was created by man and irresistible forces of nature, so it deserves attention of all tourists without exception. Development of mines began in the 19th century, there was an active mining of gypsum. …
Read further
City tours, excursions and tickets in Bratislava and surroundings
Photos of Bratislava
Services search (pharmacy, police, parking, banks) on Bratislava map
Tips for the cities around Bratislava
Travelling to Bratislava - advices and tips. What should be provisioned in advance, the rules you might want to follow, and the things you better avoid doing in Bratislava. We help you to make your trip smooth and easy, with no unexpected surprises.