Preparing your trip to Bratislava: advices & hints - things to do and to obey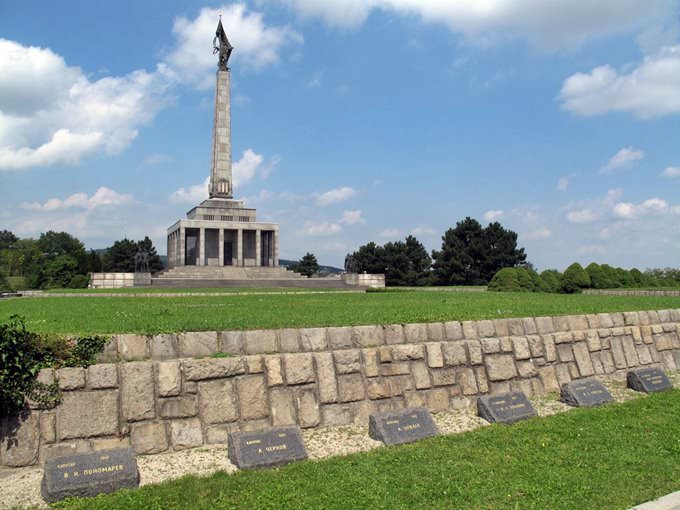 1.
The best time to visit Bratislava is the period from May to September. At this time of year the weather is most favorable. It should be noted that during summer months the city is visited by a large number of tourists, so visitors are recommended to book rooms at hotels of the city in advance.
2. The best way to exchange currency is in banks. You can also see specialized exchange offices throughout the city, but they usually provide less profitable exchange rates. Banks usually work from 9:00 to 16:00 on workdays. They may also close during a day for a small lunch break. Exchange offices are opened a little earlier, around 7:00, or they can work around the clock.
3. All major hotels, restaurants and gas stations of the city accept payments by credit cards of international standard. In order to cash traveler's checks, you will need to contact a bank or any post office of the city.
4. Travelers are free to cash out money from their credit cards in numerous ATMs around the city. Visitors are recommended to use ATMs, which are located inside shopping centers and banks.
5.
Most shops and shopping centers open from Monday to Saturday. Sunday is usually a day off. Shops usually open around 9:00 a.m. and accept visitors up to 7 - 8:00 p.m. Copyright www.orangesmile.com
6. Do not forget to leave tips in restaurants and bars of the city. They usually make up about 10% of the total order. In some large establishments tips may be included in the total bill.
7. Power supply voltage is 220 V. All hotels are equipped with standard European-style sockets. In case you need an adapter for any applicance, you can ask it in your hotel or purchase in one of specialty shops.
Local people have great respect for traditions of the past. Devotion to customs and culture of their ancestors can be easily seen in almost all spheres of life. During numerous national …
Open
8.
In order to rent a car, you will need a driver's license of an international standard, and a credit card with the required amount of collateral on account. Persons under the age of 21 year and people who received a driver's license less than a year ago may be refused to rent a car. In some locations the minimal age of a renter should be 23 years.
9. Local drivers differ by wonderful discipline, so visitors of the city should also be attentive to traffic rules. Pedestrians also need to be very careful as any violation of the rules may result in a large fine.
10.
Medical services are paid in Bratislava, so travelers are advised to make health insurance before the trip.
Preparing your trip to Bratislava: advices & hints - things to do and to obey You can re-publish this content with mandatory attribution: direct and active hyperlink to
www.orangesmile.com
.
What to visit being in Bratislava - unique sights
House Attack
From the series
"Top 16 most amazing buildings of the planet"
Check on the map:
Distance from Bratislava center - 56 km.
The original house was built in 2006 and is a location of the Museum of Contemporary Art. The author of the project, Erwin Wurm, has the original sense of humor that has reflected in this strange project. The architectural project in Vienna is incredibly complicated from a technical point of view. In order to strengthen the small house with a red roof on the roof of the larger building, the architects and the construction workers had to take a lot of effort. To make the construction easier and make it safer, the complicated steel structure was fixed within the tiny building. …
Read further
Seegrotte
From the series
"The scariest mines in the world"
Check on the map:
Distance from Bratislava center - 64 km.
After 60 years, when the field of the mine was flooded, an amazingly beautiful lake of impressive scale has eventually formed there. During the World War II, the abandoned mine was used to store precious historical relics, so locals had to pump all the water out of the caves. However, they couldn't overcome the forces of nature and eventually mines were flooded again. Every year, this amazing attraction is visited by more than 250,000 people. Tourists are offered to stroll through the maze of tunnels and have a wonderful boat ride along the huge underground lake. …
Read further
City tours, excursions and tickets in Bratislava and surroundings
Photos of Bratislava
Services search (pharmacy, police, parking, banks) on Bratislava map
Tips for the cities around Bratislava
Travelling to Bratislava - advices and tips. What should be provisioned in advance, the rules you might want to follow, and the things you better avoid doing in Bratislava. We help you to make your trip smooth and easy, with no unexpected surprises.