City break in Bratislava. Active leisure ideas for Bratislava - attractions, recreation and nightlife
Bratislava is offering a rich choice of entertainment venues, shops and nightclubs that will help to make every day of your vacation truly fun and unique. If your aim is to purchase best souvenirs in the city, go to the main square, where you will find numerous booths and tents with crafts, national delicacies and sweets. Excellent selection of clothing and footwear will be found in modern shopping malls that will delight visitors not only by a wide range of products, but also by nice prices. Items made of glass and ceramics will make a great and memorable gift and will surely become a great home interior decoration. The store of RONA offers a large selection of Slovak Glass.
Local people have great respect for traditions of the past. Devotion to customs and culture of their ancestors can be easily seen in almost all spheres of life. During numerous national …
Open
Tourists with children are certainly recommended to visit Bratislava Zoo, which has welcomed its numerous guests since 1960. Right after the opening the square of the zoo was only 9 hectares; today its size has significantly increased to 96 hectares. The reserve is home to approximately one thousand five hundred animals brought from all over the world. The zoo is surrounded by a large forest, which is also an important object of excursions. It will be surely liked by fans of outdoor recreation. Sports fans cannot simply ignore the modern complex called Samsung Arena, which has already become a regular venue for all major sporting events of the city. The sports complex hosts competitions in hockey and figure skating. Its ice rink is open for free visits.
Nightlife fans can go to one of the clubs of the city. Each of them differs for its unique style and excellent entertainment program. Club Dopler is a popular venue that can accommodate up to 1,200 visitors at a time. The club often hosts performances of popular disc jockeys. Fans of dancing will be surely delighted with a huge dance floor, and visitors who prefer more peaceful and secluded rest are welcome to more to a spacious hall with upholstered furniture. Copyright www.orangesmile.com
Historical and architectural monuments are the main attraction of Bratislava. They never cease to amaze visitors with their grandeur, and are a real pride of the local people. You will find …
Open
UFO Groove is an ultra-modern art club, which shape resembles an alien ship. The club accepts visitors on Saturdays only, so its regular customers usually look forward to the weekend to enjoy unique entertainment programs. Cirkus Barok is a popular club located in a ship moored on the Danube embankment. This venue is famous for its incendiary parties and a great bar, where guests are always offered to choose from a great selection of drinks and refreshments.
The opportunity to try out an airplane seat would be a great offer to those wishing to admire the incredibly beautiful views of the capital of Slovakia from a bird's eye view. Such a flight brings nothing but positive emotions and vivid impressions. Fans of water entertainment will surely appreciate an offer from Wild Water Rafting Cunovo - unique rafting opportunities on an artificial mountain river. Another kind of entertainment for water sports enthusiasts is cruises. If you want to ride a luxury yacht, just book a tour from Vienna to Bratislava Hydrofoil tour.
1. The best time to visit Bratislava is the period from May to September. At this time of year the weather is most favorable. It should be noted that during summer months the city is …
Open
Tourists who want to play golf can enjoy the game in Golf Arena, those preferring bowling will be delighted with such center as BNC Bowling, and those who are looking for tennis opportunities will not be bored either - National Tennis Center is designed especially for that. Gambling players would be happy to visit Olympic Casino where in addition to playing favorite games, there is also a great opportunity to dine in a restaurant serving really tasty food. Those who love speed and want to try their hand at karting will be delighted with Max 60, while fans of simulators go to Simulatorcentrum or The Virtual Reality and Gin & Tonic Bar.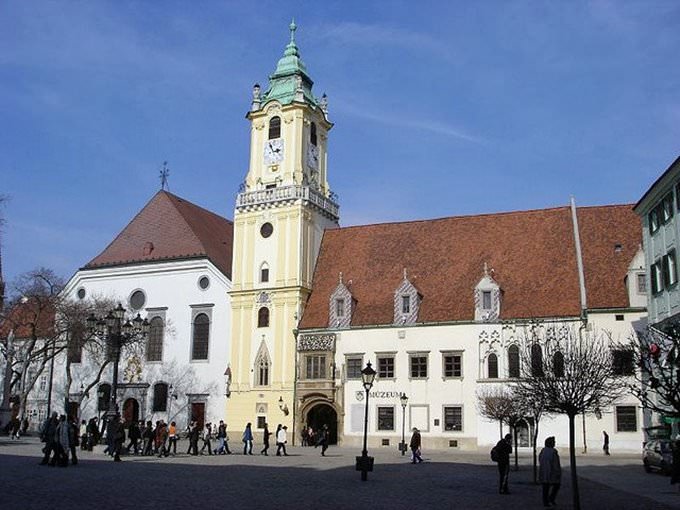 Fans of laser tag head to Space World or Laser Wars, and those wishing to develop an eye for accuracy would probably be happy to know that the city has prepared a great opportunity for that - Bratislava Shooting Club. Hero Factory is a great place to take part in a paintball match. Fans of escape quests are frequent quests at PanIQ Room, QUESTUM Asylum Escape Room, Escape zone Bratislava and Izba Cislo 13. In the capital of Slovakia, you can also experience an interesting game called iPad Treasure Hunt, which is sure to surprise fans of intellectual games.
Bratislava is a wonderful ancient city where you can endlessly explore hundreds of historical landmarks, as well as visit a lot of unique places. If you have long dreamed of strolling …
Open
Bratislava has many family-friendly entertainment centers. For example, places like Family Entertainment Center TOP FUN, Jump Arena and Team Up. Children will definitely like DinoPark Bratislava. And a real holiday will be a visit to Mackafe - a cafe where cats run the show. Needless to say, kids will be excited enough to forget about leaving this place. Another wonderful place where children are incredibly happy is Detské Ihrisko Osadná. KidsHouse is ideal for children aged from 3 to 6 years old.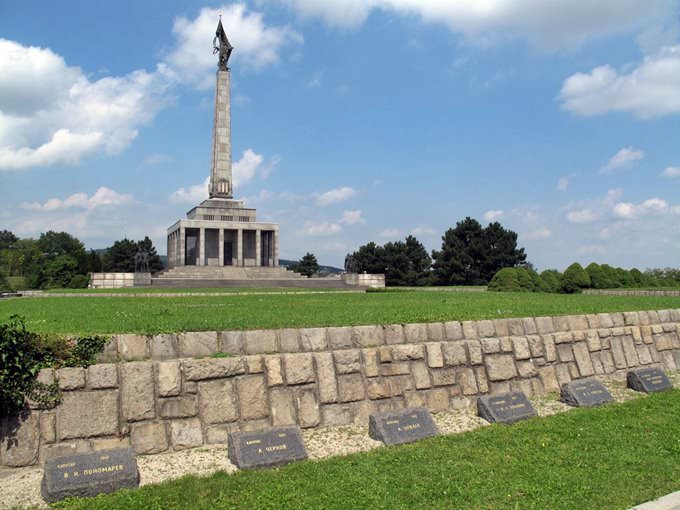 Fans of mysterious stuff should not ignore Čachtický hrad located near Bratislava. The castle became famous thanks to Countess Elizabeth Báthory who is known as "Čachtická pani". Probably no one needs to learn the history of what she is famous for. Local guides will definitely not fail to inform tourists about this. The castle is open to the public, so those wishing to get acquainted with mystical Bratislava should not miss this opportunity.
Bratislava is a great trove of unique hotels for those who prefer staying in an unusual setting. Near the pedestrian zone of the historic district is an unusual building of Austria Trend …
Open
Travelers who want to enrich their knowledge with new and fresh information about Bratislava cannot ignore city museums. They include a lot of truly unique ones - for example, Muzea Obchodu (the museum of antique trade equipment) or Stm Muzeum Dopravy displaying beautiful retro cars. Múzeum farmácie introduces visitors to the interiors in which people used to live in old times, Múzeum vinohradníctva is definitely worth a visit to everyone who loves the Bacchus' favorite drink, and in SNM-Prírodovedné múzeum, you can forget that stuffed animals are actually not real - here you will find interesting exhibits telling about the biological diversity of the planet in the past. Another city landmark, namely Hrad Devín, is a must-visit place.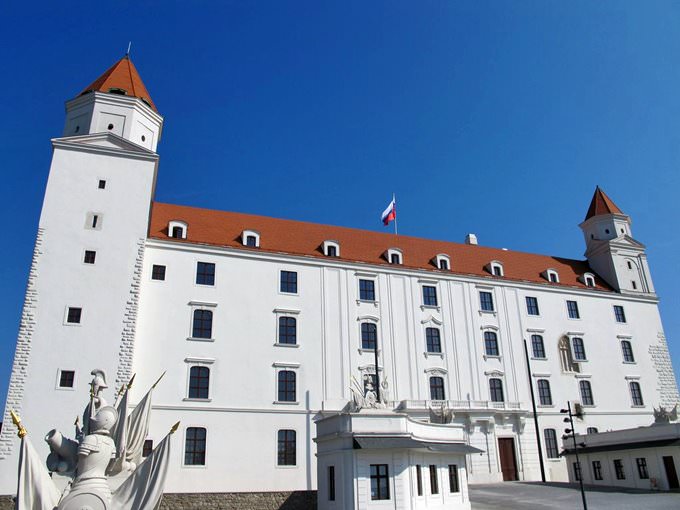 At the same time, some of the remarkable nightlife facilities are Nu Spirit club and Fuga where you can dance till you drop, The Cuba Libre Rum & Cigar House where, as you might guess from the name, excellent cocktails are served, as well as Cierny pes - an ideal place to enjoy the divine foamy drink. Old Fashioned Bar will appeal to everyone who cares about the interior - here, as you can guess from the name, it's designed in the old-fashioned style. Another great place to visit is Zbrojnoš pub, a visit to which feels like a fairy tale, as it offers the great music, fantastic cocktails, and an original interior.
This guide on active recreation and leisure in Bratislava is protected by the copyright law. You can re-publish this content with mandatory attribution: direct and active hyperlink to
www.orangesmile.com
.
City tours, excursions and tickets in Bratislava and surroundings
Recommended places for active recreation and leisure in Bratislava
KGB (Kulturno Glasbeni Brlog)
Where: Obchodná 52, Bratislava, Bratislava; Telephone: +421 2 52 73 12 79;
The Dubliner
Where: Sedlárska 6, Bratislava, Bratislava; Telephone: +421 2 54 41 07 06;
Cirkus Barok
Where: Rázusovo nábrezie 2, Bratislava; Telephone: +421 2 5464 2091;
Subclub
Where: Nábrezie arm gen L Svobodu, Bratislava, Bratislava; Telephone: +421 2 5441 1183;
Charlie Centrum
Where: Spitalska 4, Bratislava, Bratislava; Telephone: + 421 2 5296 8994;
Aligator
Where: Laurinská c. 7, Bratislava; Telephone: +421 2 4319 1094;
Reference information
National and city parks around Bratislava
♥ National Park 'Donau-Auen' , 28.8 km from the center.
On the map
Photo
♥ Nature Park 'Mannersdorf am Leithagebirge - Wüste' , 44.7 km from the center.
On the map
Photo
♥ National Park 'Neusiedler See - Seewinkel' , 48.3 km from the center.
On the map
Photo
♥ National Park 'Fertő-Hansági' , 58.3 km from the center.
On the map
Photo
♥ Nature Park 'Eichenhain' , 66.5 km from the center.
On the map
Photo
Amusement parks near Bratislava
♥ Amusement park 'DinoPark' Bratislava, 3.6 km from the center.
On the map
Photo
♥ Amusement park 'Märchenpark Neusiedlersee' St. Margarethen, 52.1 km from the center.
On the map
Photo
♥ Amusement park 'Wiener Prater' Vienna, 53.8 km from the center.
On the map
Photo
Water attractions around Bratislava
♥ Water park 'Aquapark Senec' , 23.5 km from the center.
On the map
Photo
♥ Water park 'Sonnentherme Lutzmannsburg' , 83.5 km from the center.
On the map
Photo
♥ Water park 'Aqualand Moravia' , 92.8 km from the center.
On the map
Photo
♥ Water park 'Aquapark Uherské Hradiště' , 105.3 km from the center.
On the map
Photo
♥ Water park 'Aquapark Vyškov' , 126.2 km from the center.
On the map
Photo
Attractions and entertainment in Slovakia
There are plenty of options for snowboarders and skiers in wintertime. The High Tatras are an extremely popular winter resort. Nearby is the "Tatransky Dom" - an ice palace where masters create magnificent sculptures of ice. In picturesque Demänovská Valley where it is easy to breathe and there are many different trails, you can rent modern ski equipment. The "Snow Park" in Donovaly with its slopes of varying steepness, operating lifts, several slopes and breathtaking views of snow-covered forests and valleys is perfect for downhill skiing enthusiasts. Beginners are assisted by local professionals. …
Open
Photogallery of picturesque Bratislava
Search for active leisure and attraction spots on Bratislava map
City break ideas for neighbours of Bratislava
Guide to your best city break in Bratislava - popular places for recreation and leisure. Things to do during the day in Bratislava - attractions, parks, beaches, aquaparks, racing tracks, biking trails or waterski. Recommendations (with addresses, phone numbers and links) where to spend your time in the evening (bars, discos, clubs, etc.). We share some good ideas and the question 'What to do in Bratislava?' disappears immediately.