Provinces map of Poland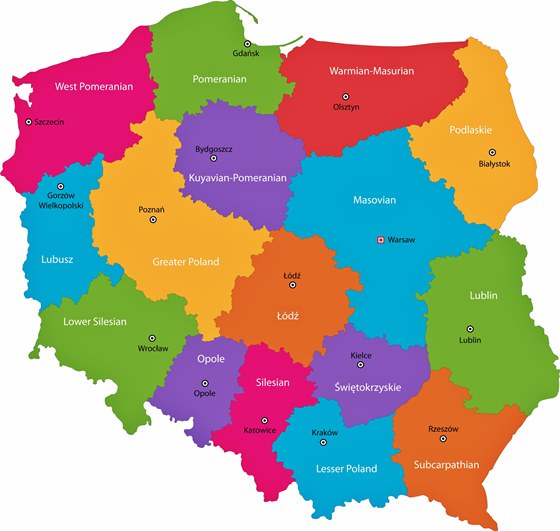 The actual dimensions of the Poland map are 2000 X 1897 pixels, file size (in bytes) - 358663. You can open, print or download it by clicking on the map or via this link:
Open the map of Poland
.
Other maps of Poland
Map of cities and regions in Poland
Fantastic City Tours and Excursions in Poland
Car rental on OrangeSmile.com

Saudi Arabia to Open 38 Hotels in Diriyah
The Kingdom of Saudi Arabia has ambitious plans regarding the historic city of Diriyah that is located only 15 minutes from the central part of Riyadh. Saudi Arabia plans to spend as much as US$50.6 billion on this project. A total of 38 hotel brands will launch their hotels in the city, and the first 14 were announced not long ago. Diriyah Gate Development Authority (DGDA) received many inquiries from the leading luxury hospitality brands and carefully selected the ones that were fitting the city and its heritage the most.
Read this
28.01.2022
Photo album of Poland
Cuisine and restaurants of Poland
Authentic cuisine traditions in Poland