Map of cities in Mongolia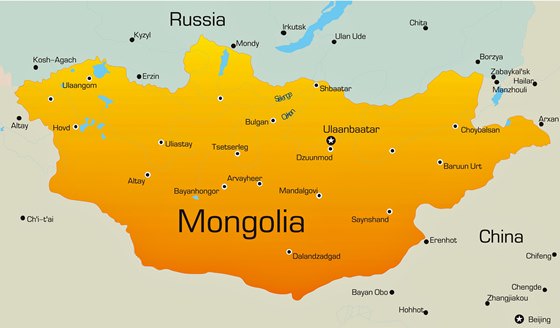 The actual dimensions of the Mongolia map are 1999 X 1170 pixels, file size (in bytes) - 252236. You can open, print or download it by clicking on the map or via this link:
Open the map of Mongolia
.
Additional maps of Mongolia
Fantastic City Tours and Excursions in Mongolia
Car rental on OrangeSmile.com

Hoteliers uncovered the most unusual requests of guests in 2020
Guests who chose one of the Bonnybridge hotels turned to the hotel staff with a very original request. They asked to tell them about the places in the city and suburban areas where UFOs are most often observed. One of the guests asked for additional lamps to be brought to his room to entertain himself on a long winter evening. According to the comments of the guest himself, with their help he wanted to arrange the northern lights.
Read this
16.01.2021
Architecture of Mongolia in pictures