Travel tips for Mongolia - what to prepare in advance and what to obey
1. Mongolia is a huge country which comprises of mostly Steppes and deserts. Cities are located at a great distance from each other. Therefore, while going on an excursion by car, it is better to stock up on gas and food.
2. The national currency of Mongolia is Tugrik. Money can be exchanged for the Russian ruble or the US dollar at bureau de change or Bank branches.
3. Some little shops do not accept noncash payments. It is therefore essential to always have cash on you.
Mongolia is an ancient state. The modern country is the heir of the great Mongolian empire. Most of the museums in the country are concentrated in the …
Read further
4. Hunting for wild animals is permitted in Mongolia. However, before you go hunting you need to purchase an expensive license. Otherwise, hunting without a license will be considered poaching.
5. Mongols are nomadic people. They live in sufficient isolation in the Steppes. You should familiarize yourself with the peculiarities of their culture and principal traditions.
6. Among the national Mongolian features is slowness. They do not share an active lifestyle but enjoy a leisure nomadic life. This has affected all spheres of their life, including the system of hotel services.
7. Mongolian cuisine may seem quite odd to tourists. It is mostly based on Goat meat and Mutton. Milk drinks and dishes are most often prepared from sour Mare milk. Copyright www.orangesmile.com
8. Mongols are exceptionally accommodating. Refusing treats in the Mongolian yurt is impolite especially milk tea and Kumis to which the Mongols attach a special meaning.
9. It is best to visit Mongolia between the periods of May and October. In the winter season, air temperature in some areas can drop to -40 degrees Celsius.
10. Please note that it is not advisable to go out of hotels for walks around the Capital and Major Cities alone in the dark. Unfortunately, there is a tendency of criminal activity in the country. Tourists are often robbed.
11. Some restaurants offer dishes prepared from groundhog meat. Groundhog is a carrier of many diseases, including bubonic plague. It is advisable to steer clear from this exotic dish.
Of the most revered and respected holiday of Mongolia is Tsagaan Sar, also known as "White Month". On this day, the New Year is celebrated …
Read further
12. Alcoholic beverage consumption in restaurants is subject to an addition of 13% tax to the bill. In the case of ordering local vodka, the tax is also added.
13. In the Buddhist Temples, Monasteries, as well as in most Historical Centers, it is strictly forbidden to use cameras. In order to take a few pictures, you will have to pay an additional permission.

This collection of travel tips for Mongolia is protected by the copyright law. You can re-use the content, but only under the condition of placement of an active link to
www.orangesmile.com
.
Fantastic City Tours and Excursions in Mongolia
Country maps
Map of cities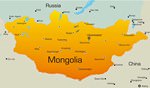 Hilton builds third luxury hotel in Kyoto
The Hilton Kyoto hotel will be attractive to a wide range of guests. Leisure travelers will appreciate the close proximity to famous attractions such as Heian and Yasaka Temples, the Kyoto Imperial Palace, and the scenic Gion Historical District. In a few minutes, guests can reach the metro stations, the path to the sights of interest will not take much time.
Read this
01.04.2023
Photogallery of sightseeing Mongolia