Shopping in Apeldoorn - authentic goods, best outlets, malls and boutiques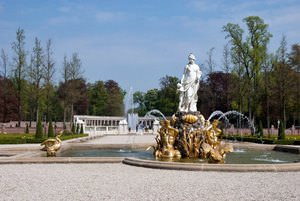 Apeldoorn has a decent choice of shopping centers. One of the most attractive is Winkelcentrum Oranjerie. This two-story complex houses about 50 stores. Besides boutiques with clothes, there are several interesting specialized salons in which original souvenirs and locally produced chocolate are sold. Ladies will certainly appreciate jewelry salons and perfume shops presented here.
Apeldoorn will please foodies with a variety of restaurants, charming cafes, and bars. Local cuisine is an inimitable combination of Dutch and Belgian culinary traditions. Restaurants …
Open
Korenpassage is a really fascinating shopping center. It looks like a covered shopping street. Excellent men's and women's clothing shops are presented here. The quality of things in pavilions is high, while the prices always remain at an affordable level. They often held big discounts. Actually, this is the best place to buy classical fashions.
The most interesting shopping street of the city is Hoofdstraat. It presents plenty of shops of different specialization. You'll find excellent souvenir shops and even workshops of craft industries here. Visiting some of the shops can turn into an exciting excursion. By its design, workshops resemble real mini-museums. Copyright www.orangesmile.com
Apeldoorn is located in the Gelderland province, one of the largest provinces of the country. The name comes from the German town of Geldern that is located not far away. It the past, the …
Open
Paleis Het Loo Museum Shop is one of the most unusual in Apeldoorn. This store-museum offers its customers nice porcelain goods. You can purchase original works of art and lovely handicrafts. The store is located in a beautiful historical building, all the goods are placed on beautiful shelves, so the store looks like a real museum. A significant part of the souvenirs presented in it is characterized by rather high prices. Budget tourists can visit the store in search of low-cost and beautiful postcards. This store will be of interest to collectors of antiques as well, since it offers lots of old stuff.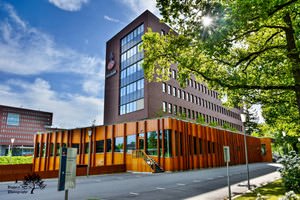 Ladies who prefer stylish bright clothes should definitely look into Store 055. There is a wide choice of fashionable designer clothes, shoes and accessories for every taste. They sell practical and simultaneously spectacular clothes. Unique original bags, offered for sale, deserve special attention.
One of the main landmarks of Apeldoorn is located on the outskirts of the city. This is the internationally famous Het Loo Palace. The magnificent palace was built in 1685 on the site of the …
Open
The most popular clothing store is Noa Noa. It will appeal to those who prefer items of younger style. This store features beautiful pastel clothes, spectacular sports jackets with designer prints, comfortable shoes in sporty style and original bags.
Apeldoorn has one of the largest markets in the Netherlands. A walk along it will surely be unforgettable. On the market, there is a wide range of seasonal vegetables and fruits and excellent farm products. In a warm season, the place is especially popular with gardeners, who are attracted by a large selection of seeds, seedlings and flower bulbs. Prices here are much lower than in many supermarkets and shopping centers.
There are many ways of exploring places of interest in Apeldoorn. Tourists can do that on foot or they can rent a bike and discover the city and its outskirts in a fast and convenient way. …
Open
The most unusual shops in the city are concentrated on Asselsestraat Street. Here, you'll find many art workshops. Beautiful historical buildings house antique shops. You can purchase wonderful works of art or acquire antique furniture or find ancient jewelry. Since prices in local stores are quite high, many tourists come here just for a tour.
For interesting memorable gifts you can go to Cardzstore & More store, which is especially popular among ladies. Here, is a large choice of porcelain, beautiful dishes, various interior decorations and, of course, affordable prices. Besides, they offer important travel accoutrements, including maps of the city containing remarkable sights.

This guide to shopping in Apeldoorn is protected by the copyright law. You can re-publish this content with mandatory attribution: direct and active hyperlink to
www.orangesmile.com
.
City tours, excursions and tickets in Apeldoorn and surroundings
Reference information
Designer outlets in Apeldoorn and nearby
♥ Outlet 'Designer Outlet Roermond' Stadsweide 2, Roermond, 6041, Netherlands, 113.1 km from Apeldoorn.
On the map
♥ Outlet 'Rosada Fashion Outlet' Rosada 70, Roosendaal, 4703, Netherlands, 130.2 km from Apeldoorn.
On the map
♥ Outlet 'Maasmechelen Village' Zetellaan 100, Maasmechelen, 3630, Belgium, 136.2 km from Apeldoorn.
On the map
Photogallery of Apeldoorn best places
Search for shopping areas, streets, boutiques and supermarkeets on Apeldoorn map
Shopping advices for the whole region around Apeldoorn
Shopping advices for Apeldoorn. The best spots for buying designer clothes and local delicacies from Netherlands - shops, galleries, boutiques and outlets. We provide you with the shopping streets map, so you can plan your efficient shopping routes, while hunting for authentic souvenirs, goods, drinks, shoes and clothes in Apeldoorn.