Cuisine of Apeldoorn for gourmets. Places for dinner - best restaurants
Apeldoorn will please foodies with a variety of restaurants, charming cafes, and bars. Local cuisine is an inimitable combination of Dutch and Belgian culinary traditions. Restaurants specializing in the national cuisine offer a range of traditional dishes, such as Flemish goose that is cooked in accordance with the old recipe. Mashed vegetables are also very popular in the city. This is a traditional garnish to stewed meat. Some tourists may consider such dishes too simple, but gourmets will praise the quality of ingredients and amazing taste.
One of the main landmarks of Apeldoorn is located on the outskirts of the city. This is the internationally famous Het Loo Palace. The magnificent palace was built in 1685 on the site of the …
Open
Tomato soup with lentil is a typical first-course dish. Local people eat it in cafes or cook at home. Fans of exotic dishes will be pleased to order seafood delicacies. For example, smoked eel is available in virtually every restaurant. As a garnish, waiters usually offer to order a green salad with spicy herbs and mushrooms. The choice of desserts deserves a separate mention – mouthwatering home type cookies, lemon biscuits, and cherry pies are the all-time favorite pastries of visitors of local restaurants.
Het Nieuws van Apeldoorn is one of the best restaurants of the national cuisine. Here visitors can order not only signature dishes and desserts cooked by special chef's recipes but also select from numerous varieties of wine. Don Quichotte Eten & Drinken is a no less attractive dining venue. Besides Dutch, it offers many national Belgian dishes. The spacious hall of the restaurant is perfectly suitable for various events and celebrations. Fans of Chinese cuisine will be pleased with their visit to Istana Bali, the menu of which includes many exotic dishes. The restaurant's hall is made in a charming oriental style that is skillfully underlined by massive wooden furniture, Chinese lanterns, and other elements of décor typical for Asian cuisine restaurants. Copyright www.orangesmile.com
There are many ways of exploring places of interest in Apeldoorn. Tourists can do that on foot or they can rent a bike and discover the city and its outskirts in a fast and convenient way. …
Open
Among French cuisine restaurants, De Bon Vivant is one of the most popular. It never ceases to amaze guests with a selection of signature dishes and drinks. The restaurant has a cellar where it keeps a large collection of vintage wine. A bottle of the fabulous drink will be a worthy addition to any dinner. Families enjoy visiting Sardegna. This pizzeria offers not only traditional Italian pizza but also a nice selection of salads and desserts. Sardegna is a great place to relax after exhaustive exploration of the city or drink smoothies and beverages in the midst of a hot day.
In Apeldoorn, tourists of any budget will easily find attractive places to eat with quality food. Typically, the majority of cafes and restaurants are concentrated in the center of the city. However, pricier restaurants are often located on the outskirts of Apeldoorn. Budget travelers might think that fast food chains are their only solution, but that is not so. At Tevfiks place they can always order juicy Turkish kebab. This restaurant specializes in this popular dish and the price is below 5 euro, so it is often quite crowded. If there are no free tables at Tevfiks place, walk down Nieuwstraat as the nearby restaurants offer kebab too. If you're a die-hard fast food fan, there are also 3 McDonalds, Domino's and New York Pizza, one KFC and 2 Subways in the city.
1. A large part of government entities work from 9.00 to 18.00. Saturday and Sunday are days off. Some shops can work on Saturdays, but on Monday they can open only in the afternoon. 2. …
Open
Vegetarian and vegan tourists will also not feel forgotten in Apeldoorn. There are a number of green restaurants in the city that offer vegan menus. However, guests should keep in mind that meat dishes are usually also present in the menu. Bagels & Beans offers a range of dishes for vegan guests. The Dutch Weed Burger and vegan bagels with a number of fillings like hummus, avocado or vegan cheese are the signature dishes of this restaurant. For drinks, Bagels & Beans offers various plant milk.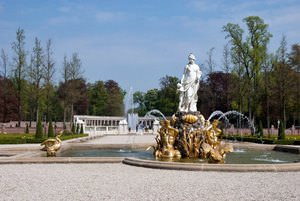 Klein Berlijn is a great choice for vegan tourists in Aplendoorn who want a quick snack. It serves various vegetarian sandwiches and smoothies. The atmosphere is very casual and relaxing. Finally, fans of Indian food simply cannot fail to visit Moon Sky and enjoy their signature curry. The curries can be both vegetarian with chickpeas or non-veg with meat. Attentive staff always listens to preferences of guests and can adjust dishes depending on the taste of guests.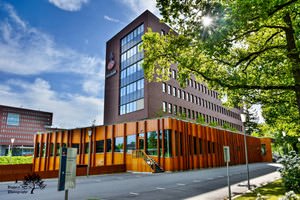 Sizzles restaurant specializes in cooking French and Dutch cuisines. Its large menu will also please all fans of seafood. The majority of dishes are cooked in accordance with signature recipes developed by the chef, and much attention is paid to the serving style. The popular restaurant is also quite crowded, so it is better to book a table in advance.
Apeldoorn has unique design hotels attracting attention of those fond of casual setting. Bastion Deluxe Hotel Apeldoorn features gorgeous design and aristocratic interior. The rooms are …
Open
The restaurant with a hard sounding name, De heerlijckheyt het loo, is also very popular with local people. It has a large hall that is conventionally divided into two parts. This restaurant has an open-air kitchen, so visitors can always see how chefs work. De heerlijckheyt het loo will please with its attractive looking food and a fabulous choice of wine brought from different parts of the world.
Huisje James restaurant is a creative establishment that is located in a distant part of Apeldoorn. The restaurant is surrounded by a dense forest, so not many tourists manage to find it. Huisje James specializes in fine French cuisine. Quality vintage wine will only make any meal even more attractive. This restaurant is ideal for everyone who seeks a romantic venue for a romantic dinner.
The most luxurious hotel of Apeldoorn is Hotel Gastronomique De Echoput. The former is situated at a Veluwe resort surrounded by incredibly picturesque landscaped gardens. Design of …
Open
Fans of upscale restaurants should pay their attention to King Street. The basis of this restaurant's menu is represented by the most popular dishes of the international cuisine. King Street also offers the most popular Dutch dishes. Much attention has been paid to the design of the restaurant. Its contemporary style looks modern and luxurious at the same time. Savvy travelers often praise Don Quichotte Eten & Drinken. This is rather a small restaurant that offers a wide range of meat and vegetable dishes for a moderate fee.

This guide to cuisine and restauraunt in Apeldoorn is protected by the copyright law. You can re-publish this content with mandatory attribution: direct and active hyperlink to
www.orangesmile.com
.
City tours, excursions and tickets in Apeldoorn and surroundings
Reference information
Michelin-starred restaurants in Apeldoorn
♥ Restaurant 'Twenty2' Apeldoorn. Type - Modern cuisine. 0.5 km from the center.
On the map
Photo
♥ Restaurant 'Sizzles' Apeldoorn. Type - International. 1 km from the center.
On the map
Photo
♥ Restaurant 'Auberge Navet' Apeldoorn. Type - Classic cuisine. 3.5 km from the center.
On the map
Photo
♥ Restaurant 'De Echoput' Hoog Soeren. Type - Modern cuisine. 6.4 km from the center.
On the map
Photo
♥ Restaurant 'De Leest' Vaassen. Type - Modern cuisine|Creative. 8 km from the center.
On the map
Photo
♥ Restaurant 'Intens' Voorst. Type - Modern cuisine. 9.2 km from the center.
On the map
Photo
♥ Restaurant ''t Diekhuus' Terwolde. Type - Modern cuisine. 11.9 km from the center.
On the map
Photo
♥ Restaurant 'Bouwkunde' Deventer. Type - French. 13.3 km from the center.
On the map
Photo
♥ Restaurant ''t Arsenaal' Deventer. Type - Modern French. 13.3 km from the center.
On the map
Photo
♥ Restaurant 'Cucina Italiana' Deventer. Type - Italian. 13.5 km from the center.
On the map
Photo
Apeldoorn in photo set
Searching where to eat - restaurants and cafe on Apeldoorn map
Cuisine and restaurants in the neighbours of Apeldoorn
Travel notes on best cuisine and restaurants of Apeldoorn (Netherlands) on OrangeSmile.com. Famous recipes and traditional dishes and courses in Apeldoorn restaurants. Where to eat - our recommendations on popular places in Apeldoorn, where you can taste delicious meal and also spend a good time with your friends.