Preparing your trip to Sharjah: advices & hints - things to do and to obey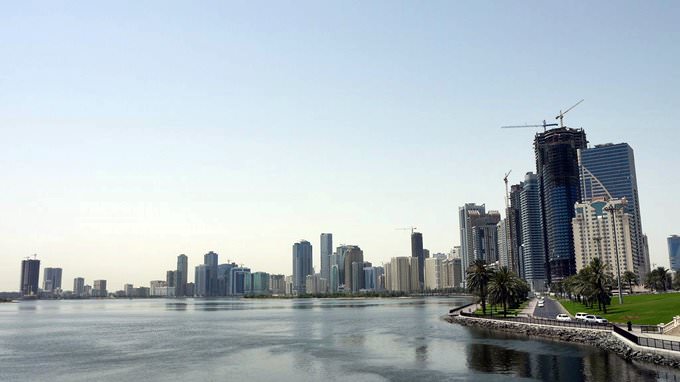 1. Fans of noisy entertainment and bars have to consider that there are no nightclubs and other entertainment venues in Sharjah. You mustn't consume alcohol at the emirate; there are no hookah cafes that are represented in abundance in many neighboring tourist areas.
2. Very strict rules apply to appearance; any extravagant and provocative clothes won't be tolerated in Sharjah. It concerns not only ladies, but also men who are used to go for a walk in shorts.
3. Going out for shopping, be sure to learn the important local rule telling that bargaining in Sharjah is appropriate literally everywhere. Seasoned travelers recommend bargaining using a special scheme cutting half of the price named. Bargaining usually helps to reduce the price by 30 %.
4. You can go for vacation literally at any time of the year, as sunny weather reigns in Sharjah 12 months a year. Fans of excursions and hiking will feel comfortably in winter, when the air temperature is the lowest making out about 25 degrees Celsius. The hottest period is from June to August, this time the day temperature rarely drops below +40 C.
5. Holiday-makers should be aware that there is no public transport in Sharjah. It is very comfortable to travel the emirate on foot, but vacationers can always take a taxi. The cost of the trip has to be negotiated in advance, as there are no meters in cars. Copyright www.orangesmile.com
6. Shoppers are sure to be pleased with prices at local markets and shops. They are much lower than in neighboring emirates; however, the quality of goods remains at a high level.
7. In many entertainment venues and museums entrance for young children is absolutely free. Every child under the age of majority has discount on visiting cultural and recreational venues.
Sharjah is an attractive holiday destination for those who like shopping; walks around shops are among its top attractions. The Central Market is notable, as there are more than five hundred …
Open
8. Sharjah is considered one of the cleanest and well-maintained emirates. You can throw litter only in special boxes; fines are charged for breaking the rule.
9. Those who won't part with a camera during vacations should be extremely careful. Taking photographs of local women is strictly prohibited; making photos of religious and cultural objects is possible only after obtaining permission from the staff.
Preparing your trip to Sharjah: advices & hints - things to do and to obey You can re-publish this content with mandatory attribution: direct and active hyperlink to
www.orangesmile.com
.
What to visit being in Sharjah - unique sights
At the Top
From the series
"The World's Highest Observation Decks"
Check on the map:
Distance from Sharjah center - 21.4 km.
At the Top platform is closed, but there are several open outdoor terraces for thrill-seekers and fans of outdoor activities. It's also worth noting that there is a great gift shop selling exclusive products, including gold bullions. At the Top is the most expensive lookout in the world, the entrance fee for visitors is about 110 USD. However, visitors still have a great opportunity to save money; they are recommended to book a ticket in advance (at least 30 days prior to the visit) - in this case it will cost three times cheaper. It's important to note that time of exploring At the Top isn't limited, so you can admire the view of Dubai until the deck will be closed. …
Read further
Jumeirah Emirates Towers
From the series
"The World's Tallest Hotels"
Check on the map:
Distance from Sharjah center - 19.4 km.
Panoramic glass elevators are one of the unique elements of the hotel structure, they are the favourite thing for the residents. Guests at Jumeirah Emirates Towers can enjoy a great panoramic view not only from their rooms with floor-to-ceiling windows, but also from restaurants, one of them with outdoor terrace, offering magnificent views of the city. One more attraction of the Jumeirah Emirates Towers is the popular shopping centre, known as The Boulevard, to which it's attached. …
Read further
Fountains in Dubai
From the series
"The Most Spectacular Fountains in the World"
Check on the map:
Distance from Sharjah center - 21.9 km.
In Dubai, on the artificial lake, next to the Burj Khalifa Tower, the incredibly beautiful light and music spring fountain, designed by the best specialists of the American company WET, was built. The fountain is one of the longest and tallest in the world. Its length forms 275 meters, and the height of the rays reaches 150 meters. For the illumination of the fountain, 6 600 directional lights were attached. At dusk, the water jet is dyed with 25 different shades. …
Read further
City tours, excursions and tickets in Sharjah and surroundings
Photos of Sharjah
Services search (pharmacy, police, parking, banks) on Sharjah map
Tips for the cities around Sharjah
Travelling to Sharjah - advices and tips. What should be provisioned in advance, the rules you might want to follow, and the things you better avoid doing in Sharjah. We help you to make your trip smooth and easy, with no unexpected surprises.