Preparing your trip to Muscat: advices & hints - things to do and to obey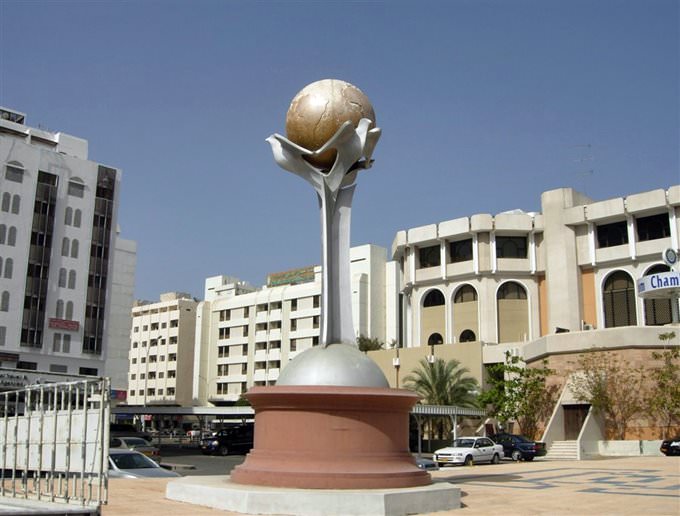 1.
Before a journey to the city of Muscat one should thoroughly learn the main rules and regulations of local culture as this will let the tourists escape unwanted misconceptions and mistakes with city residents. Local folks are rather sympathetic and kind hearted being always eager to help the city guests. Any question or request should be expressed with tact and politeness and each favor should be rewarded.
2. Foreign visitors should not put on ethnic outfits as such behavior may be accepted negatively by natives. In daily outfits one should better give preference to classic style in quiet colors and avoid bright and eye catching accessories.
3 All the public institutions feature different windows for men and women. Setting off to a bank or to a post office one should be extremely attentive and not violate the local regulations as forming the mixed queues is not acceptable there.
4. In taxi women can travel only sitting on the back seat as front seats are meant for men only. Taxi is one of the most in demand type of city transport. Travelers should specify the cost of the services in advance.
5.
Local people should under no conditions be shot or recorded on cameras without their permission for the action. The photo and video recording of churchmen and men wearing military uniform is totally banned by the law. Copyright www.orangesmile.com
6. Natural reservations are home to many rare species of animals and offer the rarest species of plants. During the tour one should attentively listen to the tour guide and in no case touch the plants and all the more so not pick them. One should be as well attentive during the beach recreation or coastal area visit. Some of the beaches are forbidden for collecting sea shells.
7. Diving and underwater fans should agree the dive with special organization controlling the activity. The sea floor is forbidden for collection sea shells, corals and other trophies in the areas of shipwrecks.
Local people are rather sociable and hospitable, they are respective and attentive towards foreign guests and are eagerly interested in traditions and culture of foreign visitors. City …
Open
8.
Though the crime rate is rather low in the city, tourists should keep to the basics of the safety precautions. One should not set off for exploration to the remote districts of the city as well as keep by oneself valuables and substantial sums of cash. Those who visit the city of Muscat for the first time are strongly recommended to cruise the city only with a guide.
9.
As Muscat features the hottest weather, one should thoughtfully hide from the heat in the enclosed space. The best time for hiking is mornings and evening hours. Sun protecting means will be of heaven sent help for tourists.
Preparing your trip to Muscat: advices & hints - things to do and to obey You can re-publish this content with mandatory attribution: direct and active hyperlink to
www.orangesmile.com
.
City tours, excursions and tickets in Muscat and surroundings
Photos of Muscat
Services search (pharmacy, police, parking, banks) on Muscat map
Tips for the cities around Muscat
Travelling to Muscat - advices and tips. What should be provisioned in advance, the rules you might want to follow, and the things you better avoid doing in Muscat. We help you to make your trip smooth and easy, with no unexpected surprises.