Preparing your trip to Abu Dhabi: advices & hints - things to do and to obey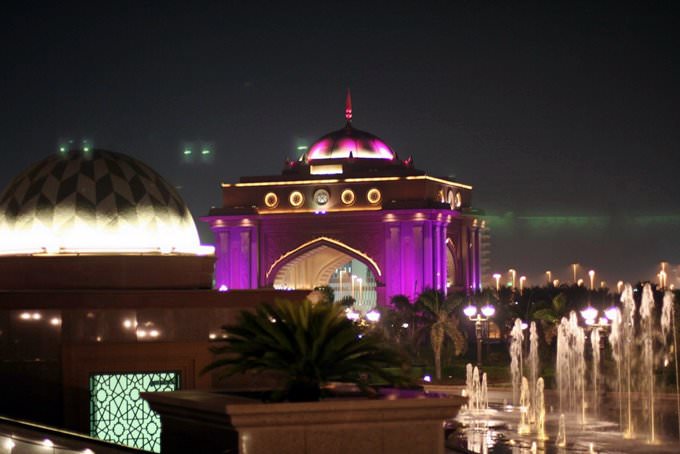 1.
Make sure you have checked the calendar of religious holidays before your travel. The reason for this is that many government agencies may be closed during holidays, and restaurants and cafes suspend the sale of alcoholic beverages.
2. Jewelry should be purchased in major shopping centers only. Inexperienced travelers can purchase fake gold or gold of a lower standard in the city's markets.
3. You should always bargain in markets. Sometimes this helps to reduce the price in several times.
4. The system of public transport is not a strong point of the city. Therefore, it is recommended to travel by taxi. You can also rent a car. As a rule, rental offices are located near major hotels.
5.
Those tourists, who plan to devote much time to walks around the city and excursions are recommended to make their trip to Abu Dhabi in the period from October to May. It's not as hot as in summer during this time of a year. Copyright www.orangesmile.com
6. In large restaurants tips are already included in the total amount of the bill. As a rule, tips estimate 10 - 15% of the bill. In the cafes and bars you can leave a similar reward to a waiter.
7. Drinking alcohol on the city's streets is strictly forbidden. Offenders of this rule will have to pay a large fine.
Abu Dhabi is a beautiful modern city that never ceases to amaze its visitors by the beautiful parks, skyscrapers, and fabulous mansions. The most beautiful villas and palaces are located …
Open
8.
Choose your clothes carefully before making a walk in the city. Revealing and bright clothes is better to be left for another trip.
9. When you prepare for a walk in the city, we suggest taking photocopies of your documents with you. The police often conduct raids on the streets. By the way, they often work without uniform. As a rule, the majority of checks are performed close to major shopping centers, in the main squares and markets.
10. Guests are not recommended to make trips and walks during the period from 11:00 to 14:00 - the sun is the most dangerous during this time of a day.
11. While visiting markets, restaurants and other public places make sure you take all items with your right hand – this is the rule of the local etiquette. Giving money to sellers, waiters and taxi drivers should be also done with the right hand.
12.
If a seller in a shop or a local resident offers to drink a cup of coffee with him, there's no way you can refuse. It will be a sign of disrespect.
Preparing your trip to Abu Dhabi: advices & hints - things to do and to obey You can re-publish this content with mandatory attribution: direct and active hyperlink to
www.orangesmile.com
.
What to visit being in Abu Dhabi - unique sights
Sheikh Zayed Grand Mosque
From the series
"15 unofficial man-made wonders of the world"
Check on the map:
Distance from Abu Dhabi center - 12 km.
Located in Abu Dhabi Sheikh Zayed Grand Mosque is one of the largest mosques in the world. It was named in honor of the first President of UAE, Sheikh Zayed bin Sultan Al Nahyan. The official opening of the mosque took place in 2007. The premises occupy 5 627 square meters.  Walls of the mosque can accommodate up to 40 000 people simultaneously. Sheikh Zayed Grand Mosque amazes with its elegant decoration. It is a true world champion by a number of features. …
Read further
Flower Clock in Abu Dhabi
From the series
"Enchanting flower clocks built by humans"
Check on the map:
Distance from Abu Dhabi center - 11 km.
There is the incredibly beautiful and unique floral clock in Abu Dhabi. This Arab city is a sister town of Geneva. Gardeners of this Swiss city has given a symbolic and unusual present. The set of flowers is located near the Great Mosque and the Sheraton Hotel. This floral clock differs dramatically from those that can be seen in other cities around the world. …
Read further
City tours, excursions and tickets in Abu Dhabi and surroundings
Photos of Abu Dhabi
Services search (pharmacy, police, parking, banks) on Abu Dhabi map
Tips for the cities around Abu Dhabi
Travelling to Abu Dhabi - advices and tips. What should be provisioned in advance, the rules you might want to follow, and the things you better avoid doing in Abu Dhabi. We help you to make your trip smooth and easy, with no unexpected surprises.